39 Easy Pumpkin Recipes
Make the most of the fall with these delicious pumpkin pastries, baked goods, desserts, and more!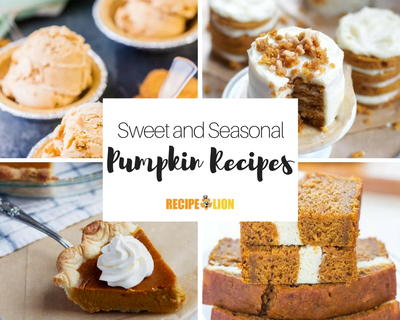 What better way to celebrate the arrival of fall than with a collection of pumpkin recipes? Below, feast your eyes on new and creative ways to use this classic, autumn, vegetable.

From recipes for warm and comforting pumpkin muffins and decadent cake to fresh, bakery-style, pumpkin bread, and of course, the classic pumpkin pie, this collection doesn't disappoint.

Pumpkin desserts are one of our very favorite things about the new season, as well as the sense of nostalgia that comes along with it. When fall arrives, one thing is certain: pumpkin is king.

If you're anything like us, you bow down and embrace its reign, so take a look at all the wonderful pumpkin confections below and get ready to enjoy them all fall long!
Table of Contents
Pumpkin Pie Recipes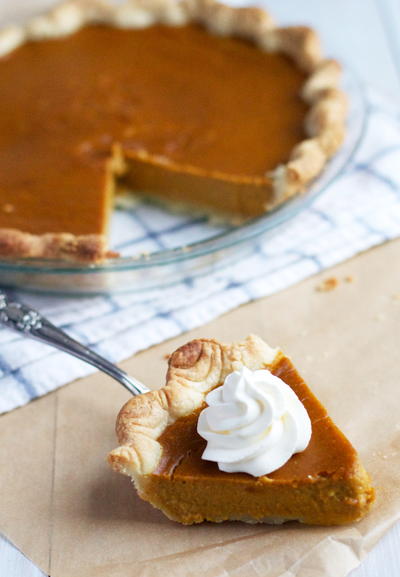 Classic recipes for pumpkin pie shouldn't be reserved just for Thanksgiving. With this list of pumpkin recipes, you can make delicious pumpkin pies all year round. There are the traditional pumpkin pie recipes for those who have to have that classic pie. But don't worry, for those of you who like to break from tradition every now and then, we've included a few unexpected pumpkin pie recipes that will shock your taste buds (in a good way!) I mean, try to tell us you're not a little curious what Brownie Bottom Pumpkin Cream Pie is all about. Check 'em out!
Pumpkin Bread, Pumpkin Muffins, and Other Breakfast Recipes with Pumpkin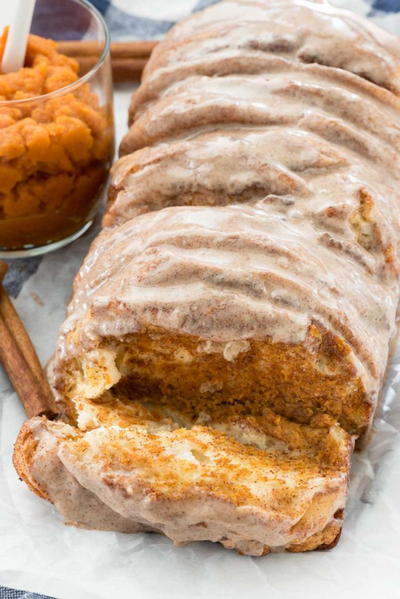 If you're anything like us, once the weather cools down and the leaves begin to fall, we're running to the store for canned pumpkin. Why? So we can have amazing pumpkin muffins, scones, waffles and more every morning before heading out the door! Pumpkin bread, for those who've never tried it, might just be one of the best things known to man. Add some chocolate chips or cream cheese in there, and you've got yourself a recipe that can pass as breakfast, dessert, or a snack worthy of the "anytime" label. These delicious pumpkin muffin, bread, and other breakfast recipes are just what you need to start the fall season off right.
Pumpkin Cake Recipes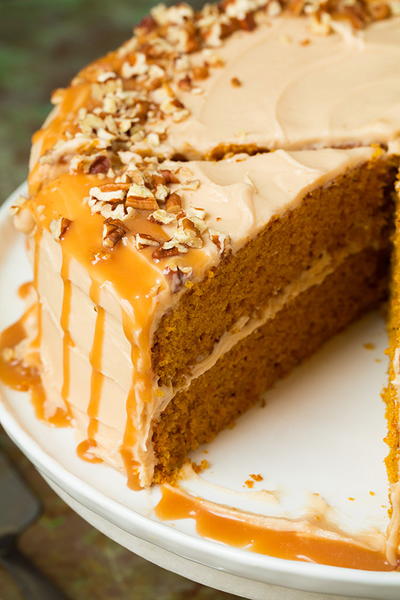 There are so many varieties of pumpkin cake recipes that they got their own category! These delicious pumpkin cakes are unique and delicious. If pumpkin pie is for the traditionalists, pumpkin cake is for those who draw outside the lines. Grab a fork and dig into these tasty pumpkin cake recipes, and heck, why not try making one for Thanksgiving this year?
Other Pumpkin Dessert Recipes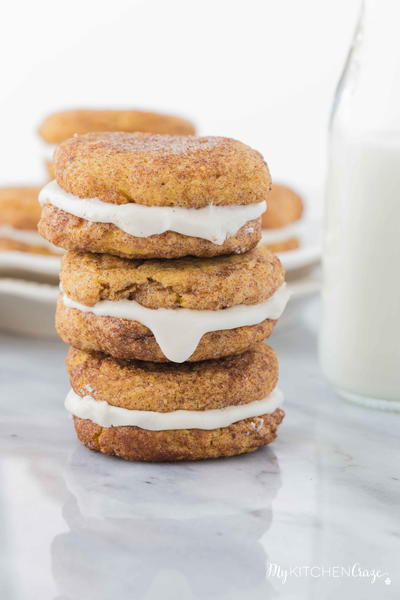 If you haven't tired of pumpkin by now, these other pumpkin dessert recipes are here to make your day. From pumpkin cheesecake brownies to pumpkin chocolate chip cookies and pumpkin snickerdoodle whoopie pies, this list of sweets is here to fill any pumpkin dessert void you might be experiencing.
Your Recently Viewed Recipes
Join our community of 5 million cooks!
Get free recipes, exclusive partner offers, and more.
Thank You for Signing Up!
There was an issue signing you up. Please check your email address, and try again.