Best of RecipeLion: Our Top 100 Recipes of 2015
With the end of the year approaching, the editors of RecipeLion.com thought it would be nice to take a look back on the recipes that were most popular with our readers and round them up so that we all might enjoy them again. From easy dinner recipes and appetizers, to our best cake recipes and breakfast casseroles, our list spans the gap between sweet and savory, and light and hearty meals.
Our top 100 list of recipes for 2015 is a great way to get to know RecipeLion if you've never visited our site before, and it's also a great way for our most loyal readers to come back and revisit the recipes they loved most this year. We've broken up our recipes into different categories so that you can easily find any slow cooker recipes, casserole recipes or dessert recipes you might be searching for. Just scan the table of contents below and skip directly to the section that you're looking for. We hope you enjoy our top 100 recipes of 2015! Make sure to check us out in the new year to see what delightful, easy recipes catch your eye then.
Best of RecipeLion:
Our Top 100 Recipes of 2015

Table of Contents
Easy Appetizers and Side Dishes
The Top Breakfast Recipes of the Year
Most Requested Beef Recipes & Easy Chicken Recipes
Top-Rated Casserole Recipes
This Year's Best Slow Cooker Recipes
Most Delicious Dessert Recipes of 2015

Easy Appetizers and Side Dishes
These easy appetizers and side dishes were some of your very favorite this year and for good reason. These recipes range from from small, shareable recipes for dips, rolls, and crisps, to bigger dishes like casseroles, and deli salads. No matter the occasion, these easy appetizers and side dishes will help you feed a crowd and entertain the whole party through. Take a look back on the most popular of year.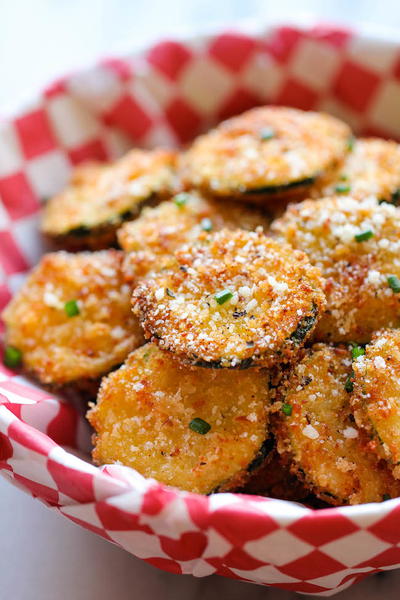 Zucchini Parmesan Crisps (shown)

Applebee's Hot Artichoke and Spinach Dip

5 Minute Homemade Crusty Bread

Easy Cast Iron Skillet Biscuits
Bonus! How to Boil Perfect Eggs
---
We've got even more easy appetizers you'll love right here!
---
The Top Breakfast Recipes of the Year
You loved these tasty breakfast recipes in 2015, and we can see why. Sweet breakfast casseroles, cinnamon rolls and doughnuts were among some of your favorites, but that's not to say that savory dishes didn't make an appearance on your plates. From eggs to bread, we got the breakfast realm covered in flavor and simplicity. Make these recipes again and impress your friends, spoil your family, or just indulge yourself. Breakfast is the most important meal of the day after all -- treat it as such with the best breakfast recipes of 2015.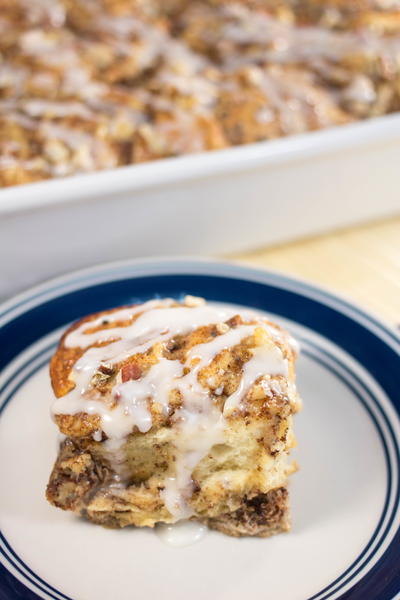 Amish Light as a Feather Doughnuts

Bisquick Buttermilk Cinnamon Rolls

Holy Cow Cinnamon Roll Casserole (shown)

Better Than Krispy Kreme Glazed Doughnut Bites
---
More easy breakfast recipes await. Check out these 18 Easy Breakfast Casserole Recipes.
---
Most Requested Beef Recipes & Easy Chicken Recipes
Beef recipes and chicken recipes help add some protein and substance to our list. You loved both of our recipes for Wicked Chicken and Wicked Beef this year, and we don't blame you -- they're easy and addicting recipes that are easily on your wallet. You also enjoyed beef and chicken casseroles, goulash, and even chicken and beef recipes all on their own. Each of these recipes makes a hearty and comforting dinner. We promise you won't leave the table hungry!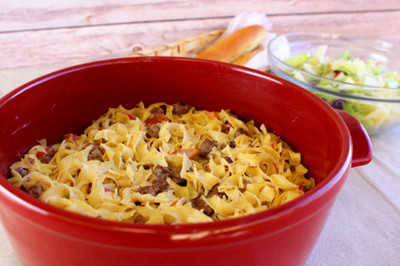 Happy Hubby Ground Beef Casserole

Make Ahead Simple Stuffed Peppers

"More Please!" Cheeseburger Casserole

Stupidly Easy Wicked Beef (shown)
---
Chicken recipes or beef recipes? You don't have to choose! Try dishes from either of our collections.
---
Top-Rated Casserole Recipes
Hooray for casseroles! We coudn't get enough of these easy-to-make meals in 2015, and neither could you. As one of our longer categories, it's easy to see why these delicious casserole recipes were among your very favorites. Cowboy and Mexican-style casseroles made an appearance, and casseroles made with Bisquick and crescent rolls held their own as well. Unsurprisingly, potato casseroles and ground beef casseroles were pretty popular this year, and old favorites like the French Onion Soup Casserole (shown below) found a spot on our list for the second year in a row.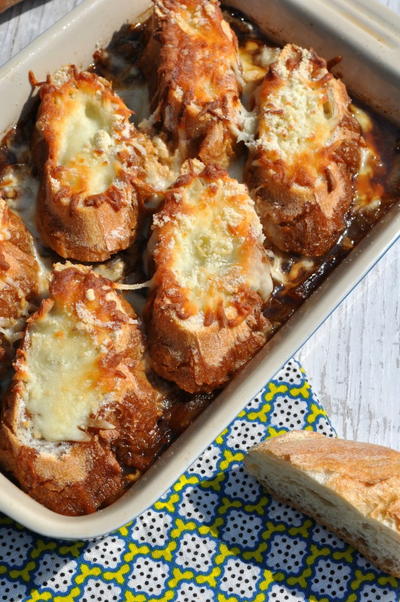 3 Ingredient Ham and Cheese Crescent Bake

Beef and Rice Stuffed Bell Peppers

Legendary "The Duke" Casserole

Deliciously Meat Macaroni and Beef Casserole

French Onion Soup Casserole (shown)

Fully Loaded Potluck Potato Bake

Ground Beef Crescent Casserole

My Husband's Favorite Casserole

Olive Garden's Eggplant Parmigiana

Poor Man Layered Cabbage Casserole

Simple Southwest Ground Beef Casserole

Bisquick Creamy Chicken Casserole

Easy Dump and Bake Chicken Casserole

Get Stuffed Mexican Stuffed Shells
---
Casseroles never get old when you have a new recipe for every day of week! Download our free eCoobook, Our Best Casserole Recipes: 19 Quick & Easy Casseroles to Try, and you'll be a hit at the dinner table.
---
This Year's Best Slow Cooker Recipes
What's better than a meal that cooks itself? Not much that we can think of. These fantastic slow cooker recipes are the cream of the crop from the past year, so why not take a trip down memory lane and revisit a few old friends from our list below? Meatloaf, chicken and pork chops were among some of your very favorites this year, however, you also also enjoyed some slow cooker casseroles and meals with noodles. Explore the list below for the best slow cooker recipes of 2015.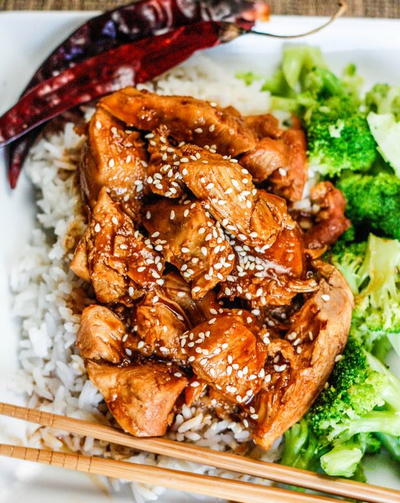 4 Ingredient Dump and Go Russian Chicken

Dump and Go General Tsaos Chicken (shown)

Knock Your Socks Off Slow Cooker Chicken

Slow Cooker Chicken Noodle Casserole

Slow Cooker Golden Chicken with Noodles
Just Like Paula Deen's Potato Soup

Crazy Slow Cooker Cheesy Potatoes

Magic Meatloaf in a Slow Cooker
---
For more slow cooker recipes that won't disappoint, try our collection of 12 Awesome All Day Slow Cooker Recipes.
---
Most Delicious Dessert Recipes of 2015
Okay, you've waited this long. Here they are: the best dessert recipes of 2015 as decided by you! There's no denying that you love cake -- you really, really love cake. Below, are some of your favorite cake recipes from the past 12 months, and we've got to admit, you'd got good taste. From old fashioned recipes like Grandma's Magic Cake (shown below), to a variety of tasty dump cakes, cakes with fruit and more, you're sure to find a delightfully indulgent dessert recipe worth your while in the kitchen in this handy list.


4 Ingredient Chocolate Pudding Dump Cake

Ultimate Chocolate Pudding Dump Cake

4 Ingredient Caramel Apple Dump Cake

Grandma's Magic Cake (shown)

Old Fashioned Lemon Pound Cake

Layered No Bake Banana Split Dessert
---
There's always room for dessert, and with these easy dessert recipes, you'll be able to satisfy your sweet tooth whenever you want.
---
Your Recently Viewed Recipes