How to Use Up Eggs: 50+ Recipes and Smart Ideas
Reduce food waste by making one of these recipes that use a lot of eggs.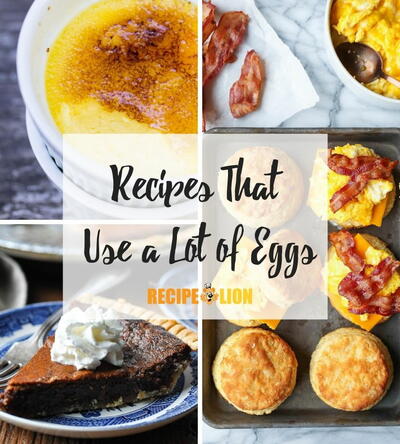 Maybe it was holiday baking. Maybe it was an amazing farmer's market (or you raise chickens yourself). Maybe the sale was just too good to pass up.

Now you're thinking, "I've got loads of eggs, what can I make?"

We've all been there. For one reason or another, it's easy to end up with an abundance of eggs and no good ideas about what to do with them.

Luckily, we have some great ideas for how to use up eggs. There's no need to to let a single one of them go to waste!

We have general suggestions for egg heavy recipes, so you know where to start in your own cookbook collection. We also have a collection of recipes for you to choose from and make. Some of them use up to a dozen eggs at once, so you'll get through those eggs in no time!

Sign up for our free email newsletter for more amazing recipes!
Table of Contents
Your Recently Viewed Recipes