How to Use Up Half and Half
Find a recipe to make with your leftover half and half.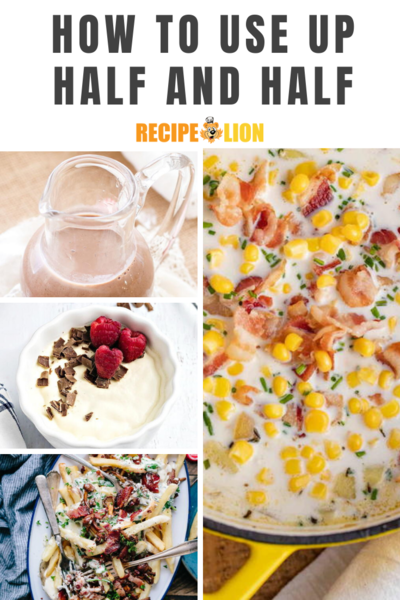 If you're not someone who puts it in their coffee, half and half is one of those ingredients that you buy for one specific recipe...and then have three quarters of the carton left over. It doesn't help that half and half, being dairy, goes bad pretty quickly. To combat this waste, we've compiled this list of recipes that use half and half. It's got desserts, main courses, and even an alcoholic drink, so we're confident you'll find something you want to make.

So what is half and half? It's half whole milk and half heavy cream (the fattiest, thickest part of fresh milk that separates when left to stand).

In addition to answering how to use up half and half, we've answered a couple more popular questions about it, including how best to store it and what you can use as a substitute.

Don't forget to tell us which recipe is your favorite in the comments!

Sign up for our free email newsletter for more amazing recipes!
Table of Contents
How to Store Half and Half
Storing half and half is very simple; there's only a few things to keep in mind.
Select a carton with a screw-on cap. It helps keep the dairy fresh and makes it last longer. Most will come with one of these caps, but keep an eye out.
Like most dairy, half and half needs to be kept in the fridge, preferably as far from the door as possible.
Freezing half and half:
It's very easy to freeze! Just pick your storage container (resealable bag, plastic container, or ice cube trays work well) and pour in the half and half. Leave space, because it will expand. When it's time to use, let it thaw in the fridge overnight. There will be some separation of the milk and fat, but it can be shaken back almost to its previous texture. It won't be exactly the same as when you bought it, but it's fine to cook with. It may not work so well in your coffee.
Recipes to Use Up Half and Half
Half and Half Substitutes
Some half and half substitutes are better than others, but here are three you can use. Remember that half and half is just half milk and half cream, so you can experiment with the kind of milk and kind of cream/fat you use.
Mix half a cup of whole milk with half a cup of light cream. This method is essentially just making half and half at your home instead of buying it. They will be very similar.
Mix 4 tablespoons of butter with lukewarm milk (otherwise it hardens the butter). Use enough milk that the total liquid adds up to 1 cup.
Mix three-quarters cup of whole milk with one-quarter cup heavy cream. This will be thicker than half and half but just as good.
Is Half and Half Healthy?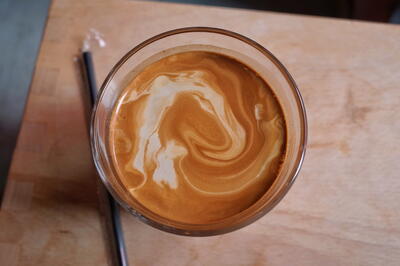 This question is tricky, because it depends on you and your lifestyle. It has fat in it (that's the half cream), but it also has vitamins and protein. If you're trying to avoid fat, half and half and heavy whipping cream are not your friends.

It's healthier than non-dairy creamer (which is often full of sugar and contains little to no nutrients), so if you're using that for your coffee, it might be worth switching.

As with most things, half and half in moderation, by itself, will not make a big impact on your lifestyle.

 
Your Recently Viewed Recipes
Join our community of 5 million cooks!
Get free recipes, exclusive partner offers, and more.
Thank You for Signing Up!
There was an issue signing you up. Please check your email address, and try again.