Does Garlic go Bad?
Find out how to tell if garlic is bad and how to keep it fresh longer.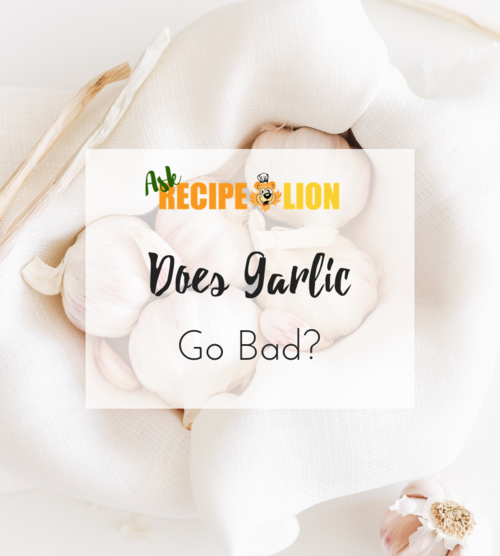 We've all had a head of garlic in our kitchen that we've started to wonder about. "When did I buy that?" "Should garlic have brown spots on it?"

We've all been there.

That's why we're answering the question, "Does garlic go bad?" on Ask RecipeLion.

Equally importantly, we'll let you know how to tell if garlic has gone bad, about how long you can expect it to last, and some smart tips for making it last longer.

If you love to cook with garlic (but not too quickly... we know, you're busy), then you're in the right place!
Does garlic go bad?
Yes, of course garlic goes bad! Like all fresh produce, it will eventually rot and become inedible. The real question is "how long does garlic last?" The answer to that question depends on whether it's been cut up and how you are storing it.

A whole, unpeeled head of garlic will last in a cool, dark place, like your pantry, for 3-6 months. Be sure to keep proper air circulation around it (don't toss it in a plastic bag and forget about it). Don't put it in the fridge - this is too cold for the garlic.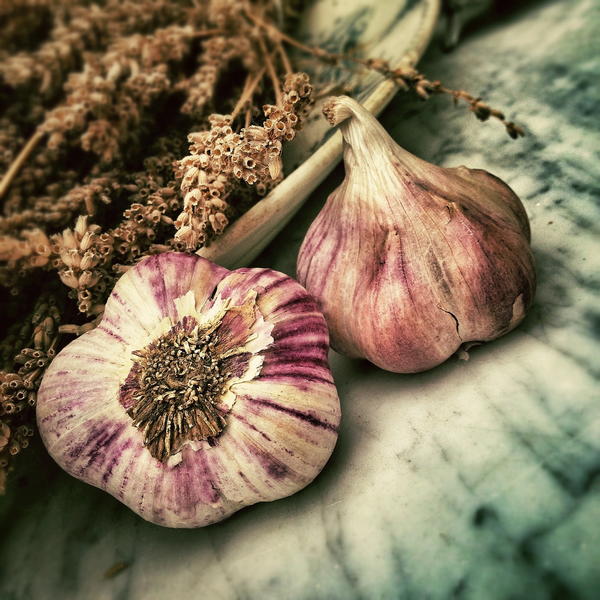 More Tips on Storing Garlic
Once you start taking the garlic head apart, you start to lose shelf life.

Single unpeeled cloves will last anywhere from 1-3 weeks in the pantry.

Once you peel the garlic, you'll want to start keeping it in the refrigerator. Single peeled garlic cloves can last for about 1 week in the refrigerator.

If you mince fresh garlic, then you can store the leftovers in an airtight container for up to 1 week.

If you have a jar of minced garlic from the store, you can go by the expiration date. However, if you don't see any discolorations or change in smell (see guidelines below), then you can probably use it a little beyond the date on the jar. Keep in mind that "best by" dates don't always mean food is unsafe after that date. However, you should always use your best judgment, and don't eat anything that looks or smells gross!

How to tell if garlic is bad?
Garlic can be a little bit tricky to assess. It has a pungent smell even when it's fresh, and it can range in color from white to yellow to slightly purple. How can you tell if it's time to throw it out?

Brown spots on garlic: throw it out. Toss your garlic if it has brown spots or any other discolorations.

Garlic feels mushy: throw it out. Garlic should always feel firm when you squeeze it. If it's mushy or shriveled, it's time to toss it.

Garlic smells bad (not a normal garlic smell): throw it out. If your garlic starts to smell rotten or sour, then get rid of it. It's also time to throw it away if it doesn't smell like much of anything. Fresh garlic should have a pungent, slightly spicy scent. If yours is missing that, then that's a sign that it's too old to cook with.

Garlic has green sprouts: remove the sprouts and use your judgment. Green sprouts on garlic cloves aren't dangerous, but they do taste bitter. You don't want to eat them. They can also be a sign that your garlic is getting older, and it might not taste the way that you expect. Before it actually goes bad, old garlic can taste spicier and funkier than fresh garlic. You might not want that flavor in your food.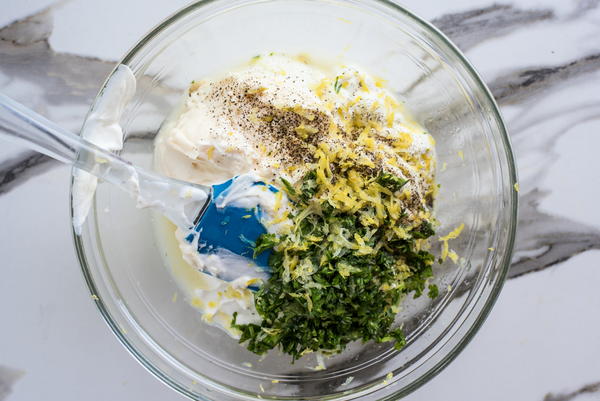 Your Recently Viewed Recipes