What Are the Different Types of Ground Beef?
Learn how to choose the right type of ground beef for the job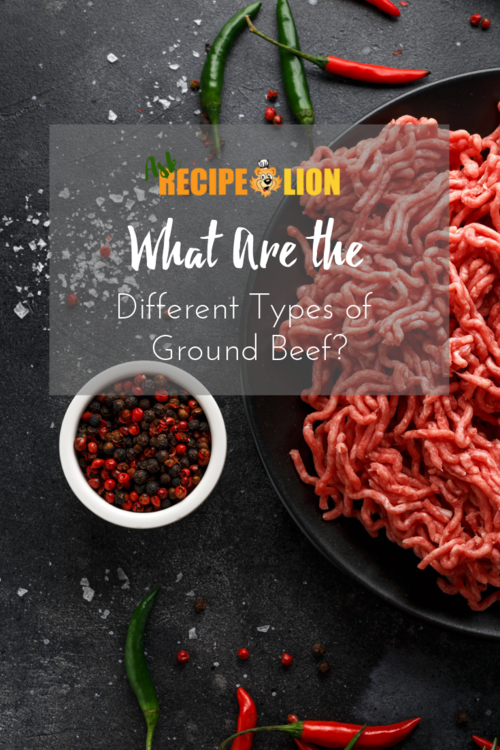 Most people don't spend a lot of time thinking about ground beef. It's a staple after all. It's included in so many simple classic recipes that we don't take time to consider it in the same way we'd carefully choose what cut of steak to get for a fancy dinner.

But while there are some times when getting the quickest, easiest option is actually the best choice, that won't always be the case. Believe it or not, there are differences between the types of ground beef. Knowing what the main types of ground beef are will help you make informed decisions about the best meat to buy, whether you're making burgers, tacos, meatloaf, or pasta.

The four main types to consider are regular ground beef, ground chuck, ground round, and ground sirloin. These will all look quite similar in a grocery store or butcher's shop, and they may be labeled under a variety of names as well. Don't worry, though, this article will walk you through what to consider when you're choosing a type of ground beef to buy.
What to Look for When Choosing Ground Beef
Before we jump into the types of ground beef themselves, it's important to know what sets them apart. There are three primary factors you should look for:
The cut
The fat content
The grade
The
cut
is just what part of the cow your ground beef is taken from. Different cuts have different tastes and textures.
This is partially because the cut helps determine the fat content of the beef. Higher
fat content
can lead to tasty, juicy, marbled meat. Leaner meat is less greasy, though, and some of the most premium cuts are lean. While more fat often means more flavor, fattier meats are not the best choice for every dish, especially if you're buying cheaper, lower-grade ground beef.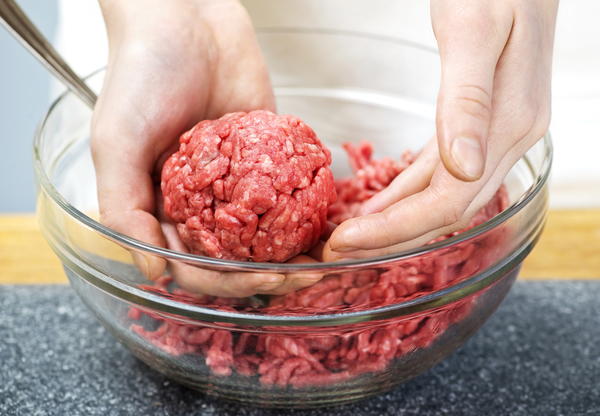 The grade of ground beef is essentially a certification of its quality. Graded beef is sold with a sticker on the front of its packaging letting you know exactly what quality of meat you'll be buying. 
Prime beef is highly marbled meat from young, well-fed cows.
Choice beef doesn't quite match the high standards of prime beef but it's the next best choice for tender and flavorful meat.
Select beef is leaner and less marbled than either prime or choice beef. It's still quality, but its flavor won't be up to the same level. 
Ungraded beef is perfectly fine to eat, despite how sketchy its name may make it seem. It's far from high-quality meat, though. It's most likely the generic bargain stuff you buy at grocery stores for quick, no-fuss meals. 
Now that you know what makes for good beef, you're ready to look at the four main types of ground beef.
Four Major Types of Ground Beef
Regular Ground Beef
Cut: varies (usually brisket and shank)
Fat content: high - 25-30%
This is likely to just be labeled (rather unhelpfully) as 'ground beef,' or as 'hamburger.' This type of ground beef can be very flavorful because it has the highest fat content out of all four. However, its quality varies by quite a bit because it can be pulled together from any number of cuts. If it's especially low quality, it may come across as greasy and tasteless.
It has the benefit of being cheap, though
, and even the most mediocre beef can be perfectly serviceable for meals where meat is a complementary flavor instead of the star of the show. 
Ground Chuck
Cut: shoulder
Fat content: lean - 20%
Often labeled as 'lean ground beef' in stores, ground chuck is one of the best meats you can get if you're making hamburgers. The 20% fat content makes for juicy, tender, flavorful patties that avoid being too greasy or
losing too much weight when grilled
.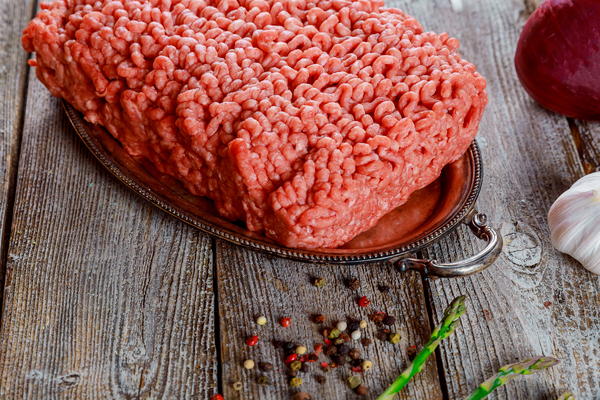 Ground Round
Cut: back, rump
Fat content: extra lean - 10-14%
Ground round is quite low in fat content, and the cut tends to be fairly tough and less flavorful compared to the others. While chuck can steal the show as a primary ingredient, round is best put to use as a smaller ingredient in a larger whole. It's a great choice in this scenario, especially for health-conscious eaters.
Ground Sirloin
Cut: back, near hip
Fat content: extra lean - 10%
The leanest of all ground beef cuts, but also perhaps the most sought after cut. Like round, it's lean and relatively healthy. Unlike round, though, sirloin is a very flavorful cut. It can be a bit dry (especially in burgers), but if you're willing to pay a little extra, it's a great balance of health and taste.
"These are the BEST Burgers! Made with a mix of ground beef and ground pork, caramelized onions, balsamic vinegar, chili powder and more that makes them so much more flavorful than other burgers!"The Best Burgers
What Else to Look Out For
You're now armed with the knowledge to make an informed decision about what ground beef to buy, but there are a few more things to keep in mind. For one, not every store and butcher shop will label their meat the same way. If you're not sure exactly what you're looking at, your best bet is to pay attention to the fat content. It should give you a good idea of what cut you're dealing with. 

And, of course, if you're looking for the highest quality meat, your best option is probably not going to be some pre-packaged bunch of hamburger patties, even if the cut is good. Getting your meat from a deli or butcher shop is the best way to ensure it will be fresh and high-quality.
Now That You Know What Ground Beef to Cook with...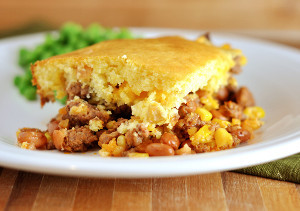 Your Recently Viewed Recipes
Join our community of 5 million cooks!
Get free recipes, exclusive partner offers, and more.
Thank You for Signing Up!
There was an issue signing you up. Please check your email address, and try again.