Do You Peel Zucchini?
For all the zucchini-lovers out there, here's how to prepare zucchini!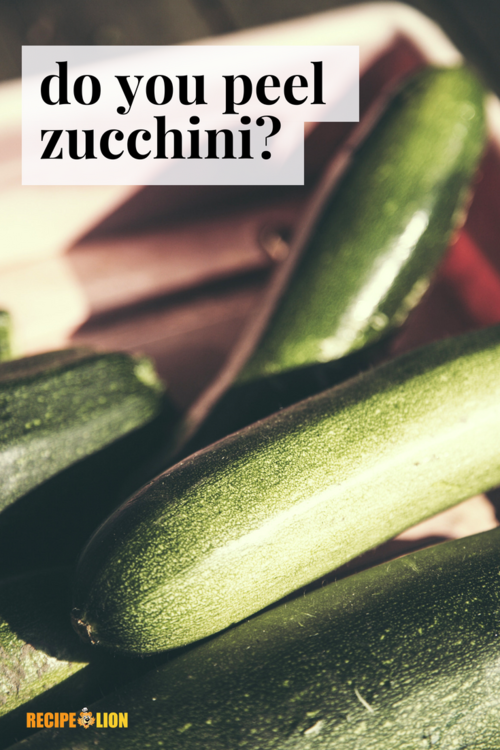 There's no denying that zucchini recipes have been incredibly popular lately! From zucchini bread to zucchini casserole to zucchini pasta (also known as zoodles), zucchini can be used in so many creative ways.

So, you might be ready to try your hand at making some of these zucchini recipes! However, despite zucchini's popularity, it's still an unusual ingredient to many chefs. You may be asking yourself, "Do you peel zucchini?" "Do you peel zucchini before frying it?" "How do you cook zucchini, anyway?"

Luckily, this easy cooking how-to will teach you the ropes of how to cook zucchini. Questions like "Do you peel zucchini?" will be answered alongside a number of others, finished off with our very best zucchini recipes here at RecipeLion.com. Enjoy!
So, do you peel zucchini?
Here's a fun zucchini fact! The flesh of the zucchini is actually about 95% water. That means that essentially all of the nutrients and vitamins in this tasty green vegetable are found in the skin.

Additionally, because the flesh itself is actually so watery, zucchini runs the risk of falling to mush if it is cooked with the peel removed.

For these reasons, we recommend that you do not peel zucchinis before cooking them, whether roasting, frying, or otherwise. It's important to note, however, that sometimes zucchinis in the store are sold "waxed," with the skin completely covered in wax. This should definitely be washed off before cooking.

As with all fruits and vegetables, be sure to wash your zucchini thoroughly before cooking and eating. In addition to wax, zucchini skin can have pesticides on it if you haven't purchased organic. You'll want to wash all of that off.

Check out this video for one of our all-time favorite zucchini recipes (no peeling required!).
Do you peel zucchini before baking?
If the nutrition factor doesn't bother you, then you actually can peel zucchinis before turning them into bread, muffins, or cakes! After all, you're going to have to mash the vegetable into a dough anyway, so the mushiness certainly is not a problem.

The real question here is a matter of taste. Zucchini skin can be delicious in baked goods. However, if you're a person who's bothered by the texture of, say, carrot shreds in carrot cake, then you might want to peel beforehand. It's up to you.
How to Peel Zucchini
If you do opt to peel, learning how to peel zucchini is incredibly simple.

First, cut about a half-inch off the ends of the zucchini, just like as if you were cutting up an onion.

Next, take a vegetable peeler and draw it down the length of the zucchini until all the green is gone. This is pretty much identical to peeling potatoes, apples, etc.. You should end up with plenty of long, green strips of zucchini peel. It's that simple!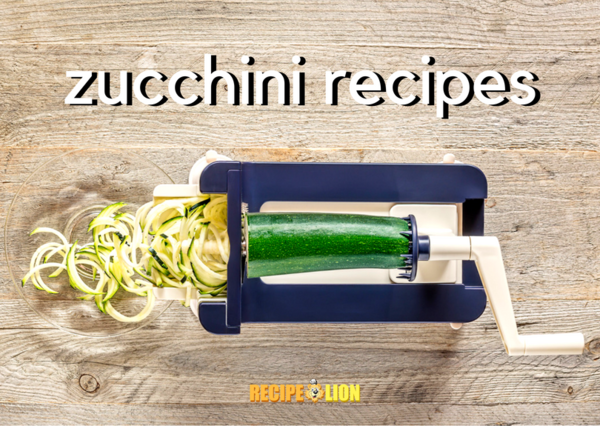 Best Zucchini Recipes
Now that you've got a few tips on how to peel zucchini, check out our best easy zucchini recipes! Most recipes you come across will specify whether the zucchini should be peeled or not, 
Did you know that you can also eat zucchini raw? It's true! Enjoy it shredded on top of salads or sliced and piled high with your favorite veggie dip.
We hope you enjoy all of these delicious ways to eat zucchini!
What's your favorite way to eat zucchini?
Your Recently Viewed Recipes
Join our community of 5 million cooks!
Get free recipes, exclusive partner offers, and more.
Thank You for Signing Up!
There was an issue signing you up. Please check your email address, and try again.