How to Make Quick Oats from Rolled Oats
Yes, you can DIY quick oats from old fashioned oats!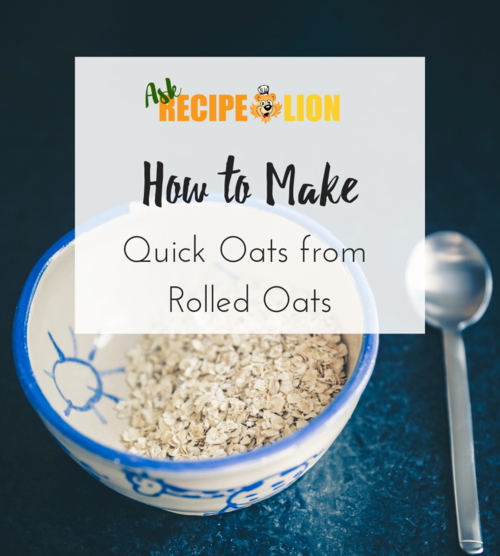 Have you ever gathered ingredients for a recipe, thinking you had quick oats in the pantry, only to discover that you had rolled oats instead?

Or maybe you're getting ready to go to the grocery store for a recipe that calls for quick cooking oats. With a full container of rolled oats sitting on your counter, have you ever wondered if you can just substitute rolled oats for quick oats?

We've been there! And we're here to let you know that you can relax. It's actually pretty easy to make quick oats from rolled oats (aka old fashioned oats).

All you need is your food processor and a few minutes of time. Read on and we'll tell you how!
How to Make Quick Oats from Rolled Oats
Measure out the amount of quick oats you need for the recipe, plus a little extra. The rolled oats will decrease in volume slightly as they break up into smaller pieces. So you will need slightly more oats to meet the amount of quick oats that you need.

Pour the rolled oats into your food processor. Pulse the rolled oats until they are chopped up into smaller pieces, about 5-6 times.

You're done! Enjoy using your DIY quick oats in recipes like meatloaf, DIY instant oatmal, dream bars, and more!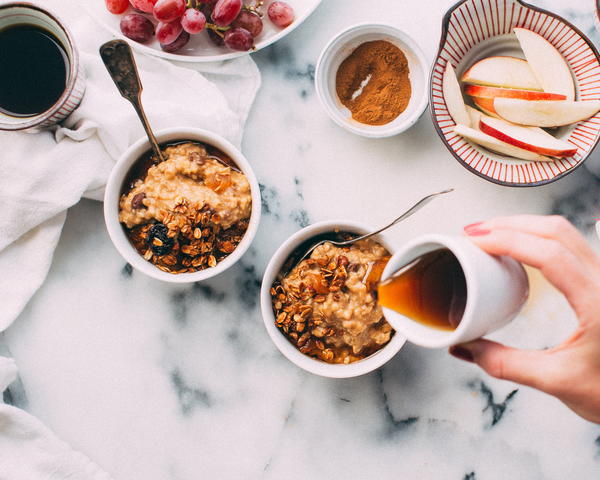 Why Does This Work?
What actually are rolled oats and quick oats? What's the difference between them?

The only real difference is that quick oats are rolled out thinner and chopped into smaller pieces so that they cook faster.

So, it's easy to make rolled oats into quick oats by chopping them up into smaller pieces!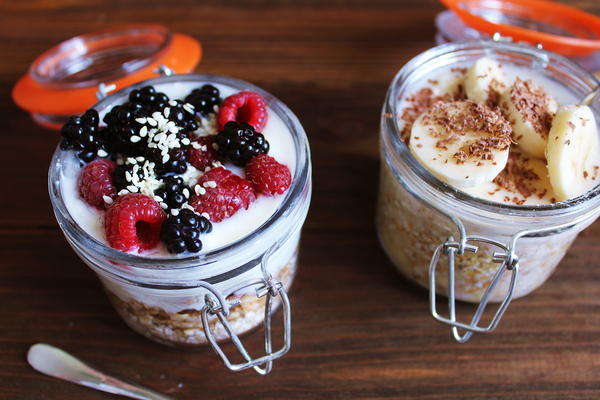 Best Recipes with Quick Oats
You didn't think we'd leave you without some of our favorite quick oats recipes, did you? There are so many delicious ones to try!

Here are some of the tastiest recipes using quick oats on RecipeLion. Whether you're looking for an easy dinner recipe or a scrumptious no bake cookie recipe, we've got you covered!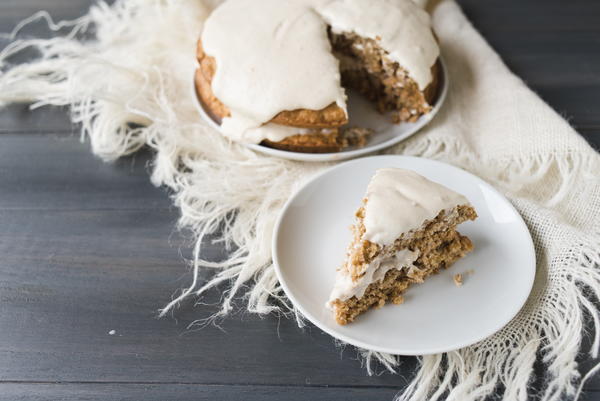 Psst! Get our best tips for flawless no bake cookies every time. Now that you know how to make quick oats from rolled oats, there's no excuse not to perfect your no bake cookie recipe!No Bake Cookies Too Dry or Gooey? Here's Why
DIY Instant Oatmeal
One of the biggest perks to making your own quick oats is that you can transform it into a delicious and portable breakfast! We love making our own instant oatmeal because we can decide exactly which ingredients, including how much sugar, go into the recipe. Incorporate your favorite spices, dried fruits, nuts, to build your best-ever DIY instant oatmeal!

Here are some of our favorite DIY instant oatmeal recipes from around the web:
These family-friendly instant oatmeal packets use powdered milk for a creamy texture.
Martha Stewart's DIY instant oatmeal encourages you to toast the oats for extra flavor.
These easy instant oatmeal packets include flavor options like gingerbread, fig newton, and strawberries and cream. YUM!
P.S. Trying to decide which kind of oatmeal to buy? Check out this list of Spoon University's 6 Best Oatmeal Brands. A few of them surprised us, and we are excited to give them a try!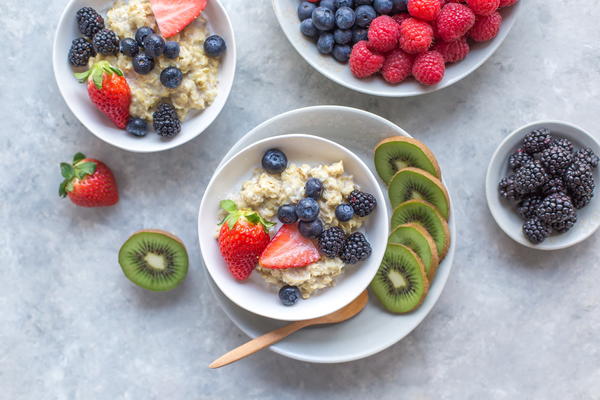 About the Author:

Kristin Anderson is the author of over 70 cooking articles for RecipeLion.com and has coordinated with the RecipeLion Test Kitchen to develop easy recipes for readers to enjoy. She's an avid home cook who loves making dinner for her family. Find more of her work here: Kristin Anderson - Editor
Do you usually buy quick oats or rolled oats? Let us know in the comments!
Your Recently Viewed Recipes
Join our community of 5 million cooks!
Get free recipes, exclusive partner offers, and more.
Thank You for Signing Up!
There was an issue signing you up. Please check your email address, and try again.