How to Hull a Strawberry with a Straw or a Knife
Core your strawberries with these kitchen hacks for hulling strawberries with a straw or knife. Video included!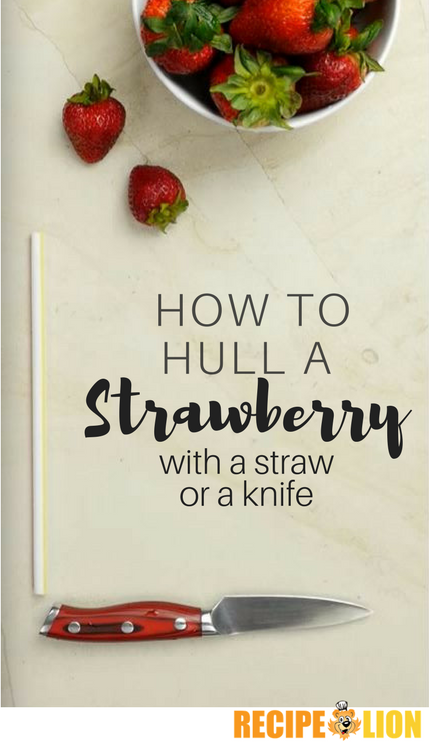 Summer is the season to cook and bake with strawberries. These sweet, red fruits are a true summer taste. If you're prepping a strawberry recipe, you're probably going to need to learn how to hull a strawberry. The hull of the strawberry, sometimes called the calyx, is the leafy green part of the berry that hangs from the strawberry plant. Some chefs and home cooks actually cook with the strawberry hulls, but for the most part, you'll want to remove them. Not many people would be too thrilled about finding leaves in their strawberry pie recipe or strawberry jam! No matter why you're looking to hull your berries, you're going to need a quick and easy way to do so!

Look out below to learn how to hull and core your strawberries. Our methods include using for straw or a knife to remove the center of your berry, meaning you can easily accomplish this task at home without having to buy a strawberry huller! Why use a kitchen gadget when a good old knife or straw will do? Be sure to keep scrolling for some awesome strawberry recipes and tips from some of our favorite bloggers!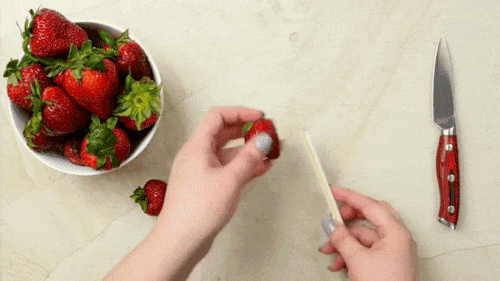 How to Hull a Strawberry with a Straw
If you're looking for the easiest way to hull a strawberry in seconds, this is the way to go! With just your hands and a plastic straw, you can easily core your strawberries in a matter of minutes. This berry easy trick is especially helpful for those that struggle with a huller. These tools can be hard to grip, especially if you need to core a lot of fruit for your recipe. 

To remove the calyx from a strawberry, you will need a straw.

1. Prepare your strawberries.
Since you are hollowing out your berry, you want to make sure they are recipe-ready before doing so. The core of the strawberry will be gone when you'rer done. Washing them first helps you make sure that you don't have extra soggy strawberries when done.

2. Cut the straw to be about 5-6 inches long.
You can do this trick without cutting the straw, but a shorter straw will be much easier to work with.

2. Hold the straw in your dominant hand and the strawberry in the other.
You will be doing most of the "work" with the straw, so this will make sure you have more control over the hulling process.

3. Press the straw to the tip of the strawberry and push it through the entire berry.
This will effectively hollow out the core of the berry.

4. Push until the top or "hull" of the berry pops off. 
This should happen pretty easily if your berries are ripe. If your berries are not as ripe, you might have to push a little.

5. Remove the hull and core from your straw and hull your next berry.
You should have a small core of your berry inside the straw. You can pull this out and toss it or cut the fruity/red part off and use it in your recipe.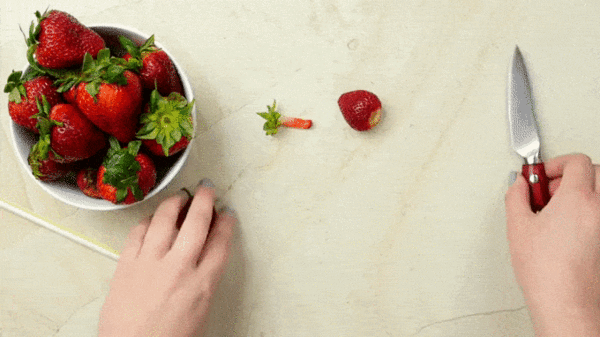 How to Hull a Strawberry with a Knife
If you are looking for a more traditional strawberry hulling technique, consider using a knife. This is just as effective as the method above but does take a little bit more work. 

Note: Since you are working with a knife, be sure to be extra careful.

To remove the calyx from a strawberry with a knife, use a pairing knife.

1. Prepare your strawberries and dry them off.
Make sure your berries are washed and ready to be served. Since you are working with a knife, dry them off before you use them. This will help you avoid holding a dangerously slippery berry in your hand while cutting.

2. Hold the berry in your non-dominate hand and your knife in the other.
You want to make sure your hand that is holding the knife has the most control. It is easier to cut yourself if you are holding a knife in a hand you are not used to using.

3. Press the knife into the side of the hull (leafy part) so that is is parallel to the hull.
You want to make sure that you get your knife snug up against the hull. The more precise you are with this method, the less berry you will waste during the next step.

4. Hold the knife in place and swirl the berry around the tip, circling the hull in a full circle.
It will be much easier to hold your knife still and move the berry. This also helps you avoid slipping with the knife. If you are having difficulty here, consider using a sharper or smaller knife.

5. Remove the hull from your berry.
Once you spin the strawberry in a full circle, the hull should pop right off! If this does not happen, simply try to spin it all of the ways around again. 

6. Wipe off your knife before hulling or hollowing out your next berry.
Making sure your knife is clean will guarantee that extra strawberry mush will not make it harder to complete your next berry.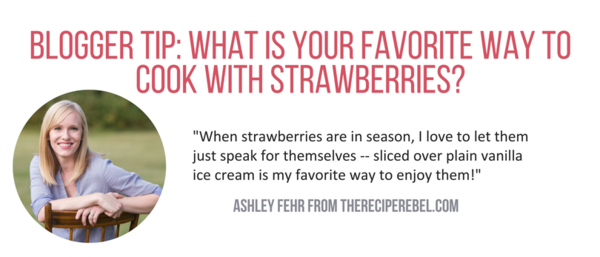 Why Remove Strawberry Hulls?
While it is not technically unhealthy to eat the leafy green tops of a strawberry (also known as the calyx), they can often affect the texture of your recipe. If you're baking a pie or creating a dessert, you likely want to remove the strawberry hulls in order to avoid messing up the recipe.
Can You Eat Strawberry Hulls and Leaves?
Actually, yes! You can eat strawberry hulls (calyx). These leafy greens at the top of a strawberry are actually pretty healthy. Strawberry leaves contain a lot of healthy nutrients like proteins, amino acids. alkaloids and other low compounds. These healthy secrets hiding in strawberry hulls can even be used to alleviate an upset stomach caused from bloating or nausea.

There are of plenty of ways to use up strawberry leaves once you have removed them from your berries. There's no reason to waste them. Check out this article on FindingZest.com on 4 Uses for Strawberry Leaves.
If you're cutting berries on a wooden cutting board, be sure to clean it before and after. Wooden cutting boards are great for cutting, but without proper maintenance they can get icky fast!How to Clean Your Wooden Cutting Board
Strawberry Recipes We're Obsessed With!
RecipeLion Strawberry Recipes
Our test kitchen chef and cookbook author, Addie Gundry, loves adding strawberries to her recipes! They are a super sweet way to add the taste of dessert without too much sugar. Check out some of the strawberry ideas that appear in our 103 Cookbook series below.
Some of Our Favorite Blogger Recipes
The following strawberry recipes are from the bloggers featured on this page. They're our strawberry experts, so these recipes are sure to be tasty.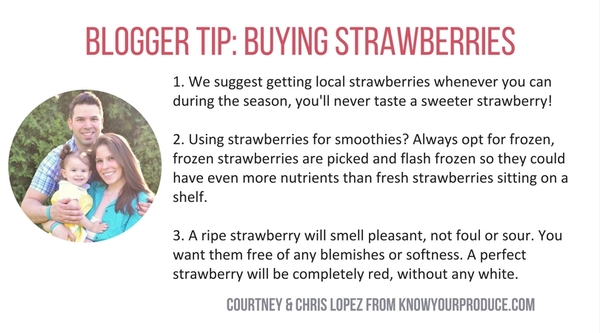 Your Recently Viewed Recipes
Join our community of 5 million cooks!
Get free recipes, exclusive partner offers, and more.
Thank You for Signing Up!
There was an issue signing you up. Please check your email address, and try again.