Easy Freezer Cooking Tips and 21 Freezer Meal Ideas
Learn how to freeze meals with these easy tips and recipes.
Learning how to make freezer meals can seem intimidating.

You all know how to cook dinner tonight, but isn't it hard to know how to preserve food so that it stays fresh and safe to eat?

Not at all!

It's actually a breeze to make your meals ahead with these easy freezer cooking tips.

With our simple, step-by-step instructions, you can freeze your favorite meals. Then you can enjoy them throughout the month while saving time to spend with your family.

We also have many tried-and-true freezer meal recipe ideas for you to choose from, with easy-to-follow instructions and delicious results.

Start with this simple step-by-step guide to making freezer meals, and then keep scrolling to see ideas for recipes that freeze well, including delicious recipes for two, healthy recipes that freeze well, and cheap freezer meals.
Table of Contents
How to Freeze Meals
You can start filling up your freezer tonight with these freezer cooking tips:
Decide whether you're freezing the whole meal or just parts of it.

For example, you might make tacos as a make ahead freezer meal by browning the ground beef and freezing that. You might freeze cooked chicken breasts to use on salads, or you might freeze veggies to sauté up in a stir fry later.
On the other hand, casseroles, lasagna, meatballs, soups, burritos, chilis, and stews are examples of meals that you will make start-to-finish and then freeze.

If you're freezing the whole meal, then make the recipe as usual. For recipes that go in the oven, be sure to think about what dish you are making it in. You're about to toss it in the freezer for a while, and you'll have to live without it. You can always use disposable foil trays as an alternative. Let the cooked meal cool on the counter for no more than 2 hours.

If you're freezing cooked meat, fully cook it as usual. Let it cool.
If you're freezing vegetables, such as broccoli, cauliflower, onions, peppers, or similar, wash and cut up the vegetables. Then blanch them (submerge for 2-3 minutes in boiling water, then remove and place in ice water to stop the cooking). Drain and pat dry.

Next, package your meal for the freezer. You can wrap casserole dishes tightly in foil and put them in the freezer. You may prefer to use disposable foil casserole dishes in order to make this easier.

For soups, pour into a plastic soup container of your choosing and freeze. Remember that it will expand, so leave room!
For burritos, either wrap each burrito in foil individually, or place them on a baking sheet and flash freeze for 1 hour. You don't want to place them all into a dish or freezer bag together, because they will freeze together. Also do this for hamburger patties.
For chicken breasts, either flash freeze individually or freeze in packages of 2 each.
Flash freeze your vegetables by spreading them out on a baking sheet and placing in the freezer for an hour. Then place in a freezer bag.

Finally, be sure to label each item. Using a permanent marker, write down what each item is and when you made it. Also note instructions for reheating or other freezer cooking tips, if you'd like to. We recommend using these printable freezer meal labels to make this easy!
How to Reheat Freezer Meals
When you're ready to start your weekly meal planning, take a look in your freezer and then follow these simple steps.
Defrost in your refrigerator overnight or for up to 48 hours. Single-serve items will defrost overnight, but things like make ahead casseroles may take up to 48 hours in the refrigerator. Then cook the meal as you normally would. Bake the casserole, grill the burgers, slice up pre-cooked chicken for your panini, etc. You may need to add an extra 10 minutes of bake time, since the casserole is going into the oven cold.
You can also defrost the food more quickly by submerging it in cold water. Wrap the frozen food in an additional plastic bag and submerge it in cold water, changing the water every 30 minutes. It should defrost in a few hours.
Finally, you can cook a lot of meals straight from the freezer! Bake your frozen casserole as you normally would, but expect to add 45 minutes to the bake time. Then use an instant-read thermometer to check that the middle of the casserole has reached 160 degrees Fahrenheit.

Be sure that your bakeware is safe to go directly from the freezer to the oven! Foil, metal, and stoneware will be fine, but some glass dishes can fracture from the rapid temperature change. Check with the manufacturer if you're not sure.

You can cook soups and stews straight from the freezer by placing the frozen liquid in a pot on the stove and heating slowly.
We do not recommend placing frozen items directly into a slow cooker, unless the recipe specifically calls for it.
Recipes That Freeze Well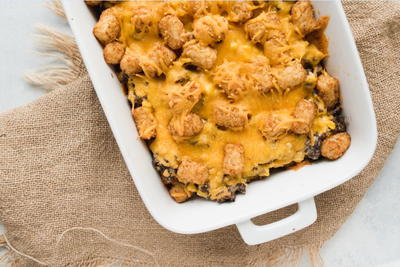 Now that you know how to freeze meals, it's important to find a few meals you love that also freeze well!

Try making any of these meals and stashing them in your freezer for a delicious dinner down the road.
Freezer Meals for Two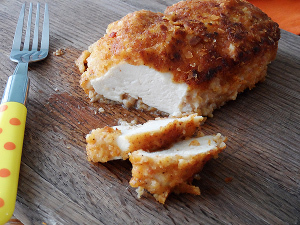 Cooking for two can be a challenge, but freezer meals are a great way to make your task easier!

One easy way to make a freezer meal for two?

Make a recipe that serves four, and eat half of the dinner the day you make it. Then freeze the other half, and you have the perfect two-person meal to enjoy later.
Budget Freezer Meals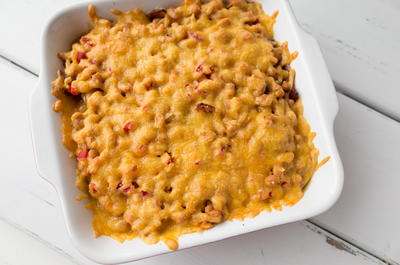 Homemade frozen meals can definitely be recipes that save you money.

These cheap freezer meals are a great option for staying organized and keeping your wallet happy. Many use inexpensive, but delicious, meat and vegetable options.

Plus, there's less temptation to overspend on dinner out with these easy options ready in the freezer.
Healthy Freezer Meals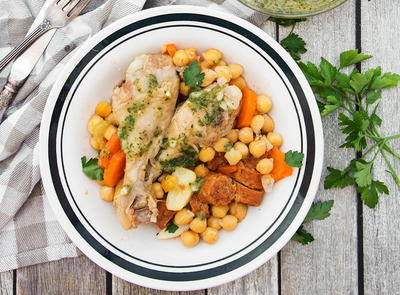 Make a delicious stash of healthy food with these healthy freezer meal recipes.

Made with plenty of veggies and lean proteins, these dishes are perfect for saving you time and keeping your diet on track!
How to Spice Up Frozen Vegetables and Meals
Freezer meals have plenty of flavor when the recipe is good (like those above) and they are reheated in the oven. You will typically get better flavor and texture from a frozen meal if you cook it in the oven instead of the microwave.

However, if you need to add a little more spice to your frozen vegetables or entree, you can add some fresh ingredients to improve the flavor! Try incorporating one of these seasonings into your frozen meal after reheating:
A squeeze of fresh lemon juice or lime juice
Fresh herbs, such as cilantro, parsley, or basil
Garlic powder, onion powder, or freshly ground black pepper
Roasted garlic or onions
Toasted sliced almonds, walnuts, or sunflower seeds
Fresh salsa, guacamole, sour cream, or barbecue sauce
Sliced tomatoes, onions, or other fresh vegetables
Adding any of these ingredients can be a fun twist on your typical freezer meal. If you have any great tips of your own, let us know in the comments below!
What are your smartest freezer cooking tips? Let us know in the comments below!
Your Recently Viewed Recipes
Join our community of 5 million cooks!
Get free recipes, exclusive partner offers, and more.
Thank You for Signing Up!
There was an issue signing you up. Please check your email address, and try again.