How to Use Up Eggs: 50+ Recipes and Smart Ideas
Reduce food waste by making one of these recipes that use a lot of eggs.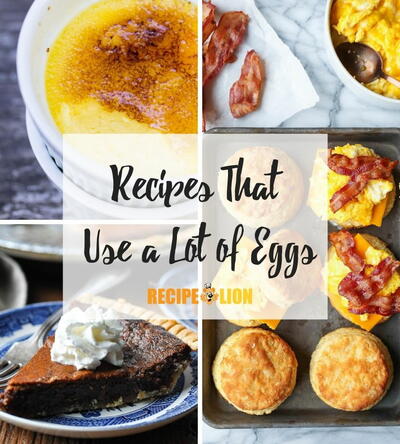 Maybe it was holiday baking. Maybe it was an amazing farmer's market (or you raise chickens yourself). Maybe the sale was just too good to pass up.

Now you're thinking, "I've got loads of eggs, what can I make?"

We've all been there. For one reason or another, it's easy to end up with an abundance of eggs and no good ideas about what to do with them.

Luckily, we have some great ideas for how to use up eggs. There's no need to to let a single one of them go to waste!

We have general suggestions for egg heavy recipes, so you know where to start in your own cookbook collection. We also have a collection of recipes for you to choose from and make. Some of them use up to a dozen eggs at once, so you'll get through those eggs in no time!

Sign up for our free email newsletter for more amazing recipes!
Table of Contents
Dessert and Cake Recipes Using Lots of Eggs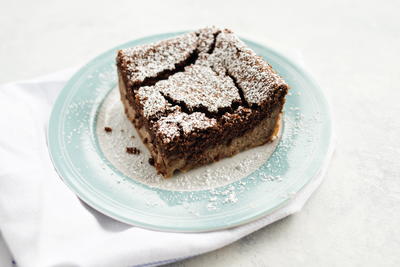 There are a lot of great breakfast and dinner recipes with eggs, but did you know that egg based desserts are also delicious? They're also something you can make when you're completely sick of eating eggs.

You can try both sponge and angel food cakes that use a lot of eggs. Recipes with meringue, like pavlova, can also help make a dent in your egg stash. If you have an ice cream maker, take advantage of the opportunity to make ice cream the old fashioned way, using rich egg custard as the base.

Start your baking fun with this recipe for Famous Chocolate Magic Cake.
Lunch and Dinner Egg Heavy Recipes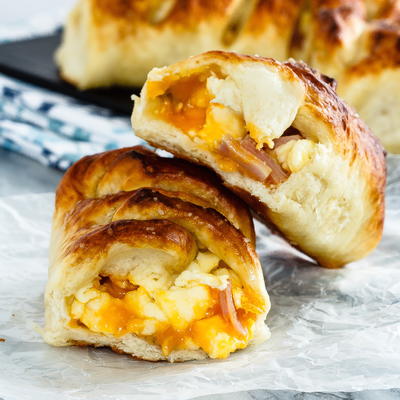 These are some of our favorite recipes that use a lot of eggs. It can sometimes be a challenge to think of recipes that aren't just a lot of eggs in a casserole dish, which is why we think that this list will come in very handy.

We have recipes for baked eggs in a casserole dish (because that's delicious), but we also have recipes for gourmet egg salad, delicious baked pretzel sandwiches, and more. You don't have to sacrifice variety when you're struggling with how to use up eggs.

Keep in mind that many of these dishes can be made into freezer meals, so you can enjoy them later. You don't have to eat eggs for every meal just because you decide to cook with them!
Egg Heavy Recipes for Breakfast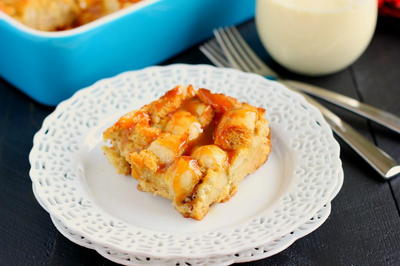 Cheesy breakfast casseroles are one way to use up a lot of eggs at once. However, there are also other recipes to choose from. Try one of these French toast bakes or even the Overnight Eggs Benedict for recipes that feel luxurious but are actually very easy to make.

Start with this Caramel Eggnog French Toast Bake!
Other Ways to Store or Use Up Eggs
One of the best ways to use up eggs is to find a recipe to make with them. However, there are a few other options as well.
You can freeze eggs without cooking them first using this method.
You can make mayonnaise with them, using a recipe like this.
You can also share them with a friend, or perhaps exchange them for something that they have a lot of. You have extra eggs and they have extra milk? Do a swap and solve your problem.
Plus, if the recipes above weren't quite your thing, we've got some more general types of recipes listed below that can inspire you to find something delicious to make. For example, did you know that angel food cake uses a lot of eggs? It's true! Find that idea, plus a lot more recipe inspiration below.
Egg breakfast bake
Egg breakfast sandwiches
French toast
Dutch baby pancake
Pickled eggs
Deviled eggs
Quiche or frittata
Homemade pasta
Egg salad
Custard, crème brûlée, or homemade ice cream
Lemon meringue pie or other meringue desserts, like pavlova
Cheese or chocolate soufflé
Homemade eggnog
Sponge cake or angel food cake
Your Recently Viewed Recipes
Join our community of 5 million cooks!
Get free recipes, exclusive partner offers, and more.
Thank You for Signing Up!
There was an issue signing you up. Please check your email address, and try again.