24 Easy Italian Desserts
If you love Italian food, you have to check out these Italian dessert recipes! This collection of easy Italian desserts includes old-fashioned desserts that have been in Italian families for years, as well as new twists on old classics. From Cannoli Poke Cake to tiramisu, and delightful Italian pastries of all kinds, this list gives you 16 mouthwatering treats that everyone will love. Serve them after family dinner or bring them to a potluck!

----------
If you love these recipes, be sure to subscribe to our newsletter to get amazing recipes like these delivered to your inbox every day!
----------

The best thing about Italian desserts are the amazing ingredients used in them. Over the years, Italian bakers have perfected the art of making beautiful, simple cake recipes, amazing pastries, and more! The best thing about these recipes is that they take Italian flavors you already love and transform them into easy desserts you can make in your kitchen!
Table of Contents
Italian Cake Recipes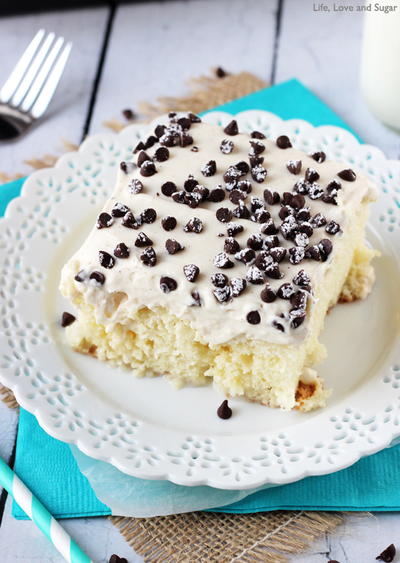 Cake is always a favorite around here, but with an Italian twist, you really can't go wrong! Flavor and decadence combine for delicious, Italian-inspired cake recipes that will bring something sweet and unique to the table. Move over chocolate cake, we're serving up a slice of Italian Cream Cake today.
Loving this? Check out this class on Italian Cooking!
Note: This class is from RecipeLion Cooking Club. Non-members can access 3 free recipes every month. Subscribe to the RecipeLion Cooking Club for unlimited access to their entire recipe archive, featuring hundreds of exclusive recipes!

Our Best Tiramisu Recipes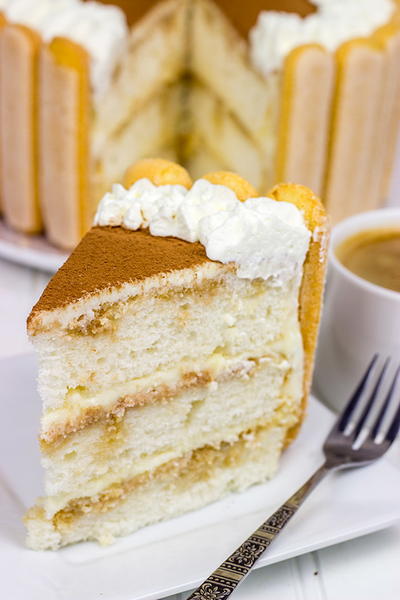 If there's one dessert we think of when we think "Italian," it would have to be tiramisu. And, as fate would have it, the world is full of delicious tiramisu-inspired desserts just waiting to be eaten. Below are some of our very favorites! Tiramisu? Yes, we do!
Delicious Italian Pastries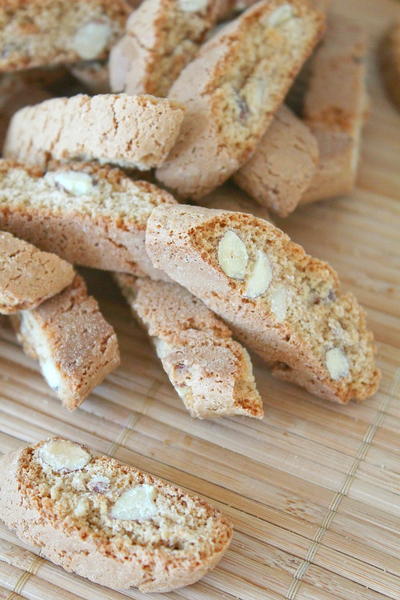 You guys. The Italians know a thing or two about pastries in case you were wondering. Ever eaten a cannoli or biscotti? You can thank good old Italy for those delicious confections -- and believe us, we do! Pour yourself a strong cup of Italian coffee (because we all have that on hand, right?), and try all of these tasty Italian pastry recipes below.
Other Easy Italian Desserts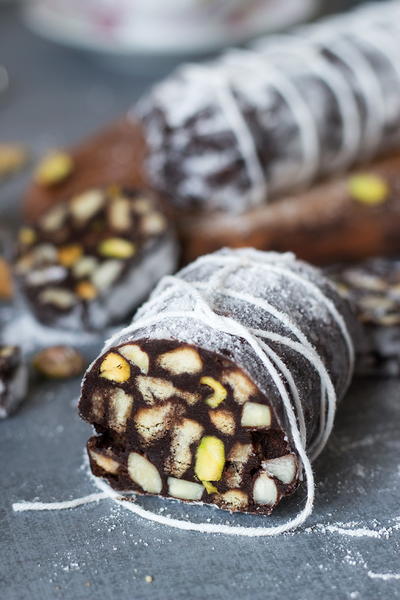 These Italian-inspired stragglers couldn't be categorized, but that's no reason to overlook them! Chocolate salami? We know you're intrigued, so don't stop now. These Italian desserts are more traditional than the rest of this collection, so get cultured -- the most delicious way imaginable!
2 Classic Italian Dessert Recipes From Our Test Kitchen
Easy Tiramisu Recipe

Yields: 9 servings
Preparation Time: 30 min
Chilling Time: 4 hr
Cooking Time: 10 min
Cooking Vessel Size: 9x9-inch baking dish

Ingredients

6 egg yolks
1 cup sugar
1/4 cup sweet Marsala
1 3/4 cup mascarpone cheese, room temperature
1 3/4 cup heaving whipping cream
2 ounces packages of Italian ladyfingers
1 cup cold espresso
1 tablespoon rum
cocoa powder for dusting
1/2 cup chopped dark chocolate for topping

Instructions
1.  Whisk the eggs and sugar in a heatproof bowl set over a pot of simmering water.
2.  Whisk in the marsala and cook mixture for 10 minutes, whisking constantly until thickened.
3.  Remove from heat and whisk a few minutes.
4.  Stir the mascarpone into the yolk mixture.
5.  In a chilled bowl whip the heavy cream to stiff peaks. Fold the whipped cream into the mascarpone mixture.
6.  Blend the espresso and rum in a wide bowl.
7.  Dip each ladyfinger in the espresso mixture quickly, do not soak them or they will fall apart.
8.  Arrange a layer of the ladyfingers in the bottom of a 9x9-inch baking dish.
9.  Spoon half of the mascarpone cream evenly over the ladyfingers.
10.  Add another layer of the ladyfingers and top with the remaining mascarpone cream.
11.  Sprinkle the top with cocoa powder and chill for 4 hours or longer.
12.  When ready to serve top with the chopped chocolate.


Easy Homemade Cannoli

Makes: 24 cannoli
Preparation Time: 30 min
Chilling Time: 1 hr
Cooking Time: 45-60 minutes


Cannoli Shells
2 cups flour
1 tablespoon sugar
1/4 teaspoon kosher salt
1 tablespoon plus 2 teaspoons unsalted butter, cut into small cubes
1 egg yolk
1/2 cup dry white wine
1 tablespoon sweet Marsala
Filling
3/4 cup confectioner's sugar
2 cups whole milk Ricotta cheese
1/4 teaspoon cinnamon
1/4 cup heavy cream
1/4 cup mini semi-sweet chocolate chips
1 teaspoon grated orange zest
1-quart canola oil (for frying shells)
1 egg beaten
24 whole maraschino cherries, drained of juice
1/2 cup crushed pistachios
confectioner's sugar for dusting

Instructions

1.  Prepare the cannoli shell dough by whisking the flour, sugar, and salt in a medium bowl.
2.  Using your fingers or a pastry cutter work the butter into the flour until you have a sandy consistency.
3.  Mix in the egg yolk, wine and marsala until the dough comes together and is smooth, do not overwork the dough or it will be tough.
4.  Place the dough onto a piece of plastic wrap and gently press down, cover and chill until you are ready for the dough.
While the dough is resting prepare the filling. In a medium bowl add the ricotta. Add the confectioners' sugar and cinnamon. Mix gently to blend well.
5.  In a chilled bowl beat the heavy cream until you have stiff peaks.
6.  Gently fold the whipped cream into the ricotta mixture.
7.  Stir in the chocolate chips and orange zest.
8.  Cover and chill in the fridge for 1 hour.
9.  While the filling is chilling prepare the cannoli shells.
10.  In a medium heavy sauce pot heat the oil to 360 degrees F.
11.  On a flat surface sprinkle some flour. Divide the dough into thirds. Cover the dough pieces not being rolled out with plastic wrap so they do not dry out.
12.  Roll each piece of dough to about 1/8-inch thick. Using a bowl that has a 3-4 inch diameter cut around the bowl with a small sharp knife. 
13.  Wrap each dough circle around a cannoli mold. Seal the top edge with some egg wash pressing to secure and flare out the edges slightly.
14.  Carefully place the cannoli mold into the hot oil using tongs to submerge. Fry for 2-3 minutes until golden and crispy.
15.  Using the tongs, carefully remove cannoli shell from the oil. Hold the mold in one hand with the tongs and gently hold the shell in your other hand using a clean kitchen towel. Carefully slide the shell off of the mold. Place on a cooling rack over several paper towels to drain and cool.
16.  Repeat until all the shells are fried.
17.  Place the cannoli filling into a pastry bag and pipe each end of the shells with the filling making sure the entire shell is filled.
18.  Place a whole cherry at one end and crushed pistachios on the other end. Dust with confectioner's sugar.


 
Your Recently Viewed Recipes
Join our community of 5 million cooks!
Get free recipes, exclusive partner offers, and more.
Thank You for Signing Up!
There was an issue signing you up. Please check your email address, and try again.