Best Soup for Cold and Flu Symptoms (6 Recipes)
Cure your cold with these symptom busting recipes! Includes spicy, vegetarian, and kid-friendly options.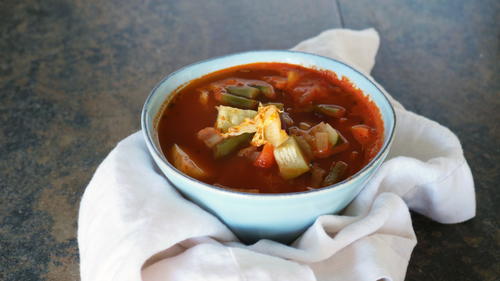 Eating while you're sick can be tough! It can be hard to find something appetizing, let alone a dish that makes you feel better. With cold and flu season in full swing, we thought we would offer up some recipe ideas! The key to finding the best soup recipe for a cold or flu is finding something that is comforting, yummy and helps fight your symptoms. No cold is the same and different recipes will work for different people. 

Of course, no recipe (no matter how chicken noodly or spicy) can cure your illness. Rest, water, and time are the only things that will truly cure you. These cold and flu symptom-busting recipes, however, will surely help you feel just a little bit better. Find the best homemade soup for your cold symptoms below.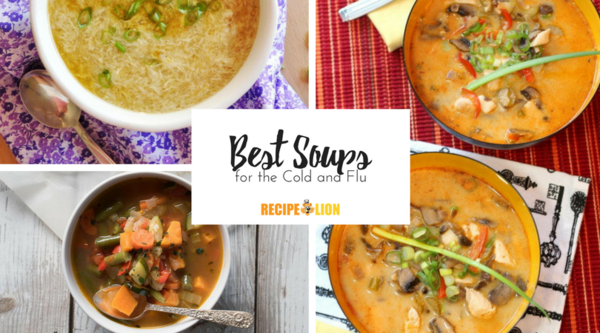 Creamy Slow Cooker Chicken Noodle Soup (Comfort Food for Kids)
Chicken noodle soup is arguably the most famous and heartiest comfort recipe out there. If you're looking for a tried and true meal for an ailing family member, you cannot go wrong with chicken soup! We love this slow cooker recipe because you can let it cook all day and have it ready to eat when you return home or after you wake up from a day of sleeping and healing. This ​Creamy Slow Cooker Chicken Noodle Soup is perfect for kids.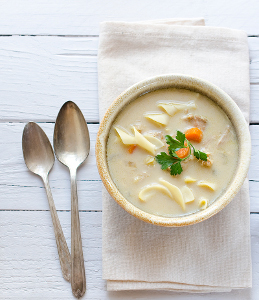 Chili Verde Tomatillo Soup (Packed with Vitamin C)
While sipping orange juice might be your go-to flu-buster, tomatillos are super high in vitamin c too. If you're looking to skip the orange juice or just want an alternative, this soup is sure to help you heal. Plus, if you make this Mexican soup recipe extra spicy, it will help clear your sinuses in no time! Serve up this Chili Verde Tomatillo Soup with crackers or tortilla chips.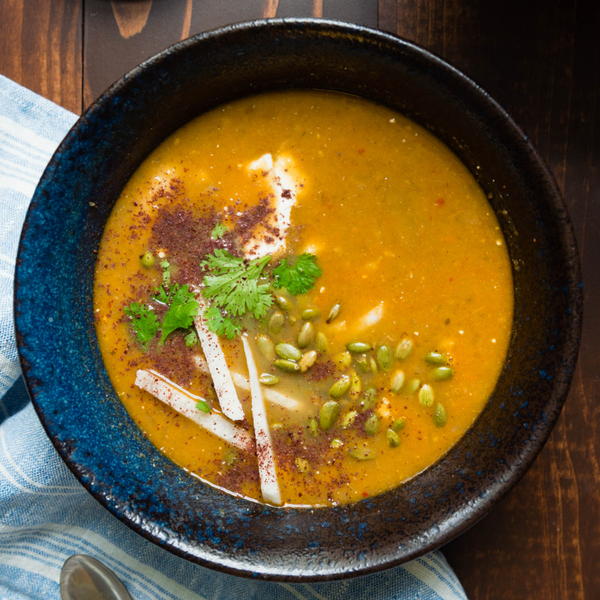 Get Well Soup (Strengthens Your Immune System)
Our favorite cold and flu soup recipe was made right here in the test kitchen. The Get Well Soup Recipe is made with a ton of veggies, packing it full of nutrients your body needs to heal. Most importantly, the main ingredient is cabbage which is chock full of glutamine, a naturally occurring amino acid that is said to boost your immune system.

 
5-Minute Egg Drop Soup (Protein Rich and Crazy Fast)
Made with bone broth that is full of vitamins and nutrients, it is hard to beat this crazy fast recipe for egg drop soup. If you are looking for a recipe to whip up that will cure your cold and requires minimal effort, this is the soup to try. If you do not have bone broth at home, you can easily substitute it with regular broth. This 5-Minute Egg Drop Soup is the easiest option on this list.


The Secret Ingredient? Bone Broth!
"Bone broth is considered one of nature's best healing foods because of its wide range of highly bioavailable (i.e. easily absorbed) immune-boosting nutrients, such as gelatin, collagen, proline and glutamine, as well as detoxifying minerals such as sulfur.

The reason why bone broth is superior to regular stock or broths is because bone broth recipes call for bones to be simmered in water for long periods of time (we're talking anywhere between 24-72 hours).
The long simmer time helps to efficiently draw out all of the beneficial nutrients from the bones, resulting in a nutrient-rich stock (yes, bone broth is actually more of a stock based on how it's made). In comparison, a regular broth or stock may only be simmered for 3-4 hours, which isn't enough time for the nutrients from the bones to be fully released.".
Source: 10 Best Foods to Cure Any Sickness

Spicy Thai Chicken Soup (Clear Your Sinuses)
This chicken soup recipe is packed with yummy ingredients to keep you healthy while you heal and comes with an extra kick. If you are looking for cold-busting soup recipes, this is one of the best options out there. This spicy recipe will clear your sinuses in no time. Even better, this Spicy Thai Chicken Soup is cooked up with coconut milk. Since dairy can often lead to a higher mucus production (yuck!), this alternative is the perfect way to make chicken soup and skip the heavy cream or milk.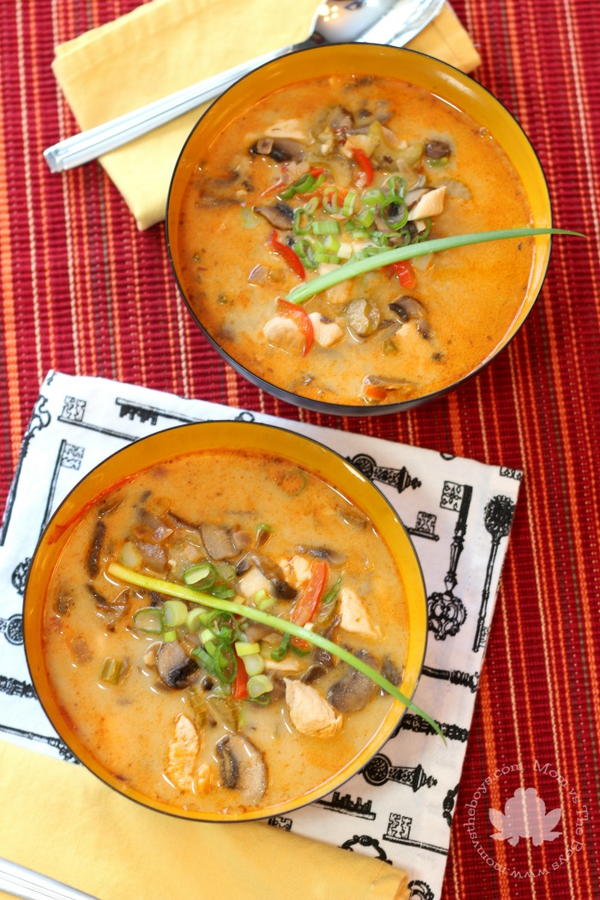 Old Bay Spicy Vegetable Soup (Boost Your White Blood Cell Count)
While chicken soup might be the most popular cure for a cold, vegetable soup can do the trick too. If you're looking for a meat-free way to cure your cold with a warm treat, this Old Bay Spicy Vegetable Soup is the way to go. Packed with a ton of veggies, it has all the vitamins you need. Plus, it includes sweet potato which is packed with beta-carotene or vitamin A. Vitamin A is essential to making white blood cells
More Healing Soup Recipes
If you didn't find a soup to love above. We have even more healing soup recipes to combat your cold and flu symptoms. These piping hot, hearty, and healthy recipes are all designed especially to knock a cold right out of you. 
Your Recently Viewed Recipes
Join our community of 5 million cooks!
Get free recipes, exclusive partner offers, and more.
Thank You for Signing Up!
There was an issue signing you up. Please check your email address, and try again.