18 Simple Brown Bag Lunch Ideas
One of the best ways to save money is by bringing your lunch to work, but we know it's difficult to figure out what to make. No one wants to eat the same boring thing over and over again. So we've put together these 18 Simple Brown Bag Lunch Ideas for you to try. Discover which of these quick and easy brown bag lunch ideas you'll love the most.

Whether you're a sandwich lover, a salad nut or just simply appreciate some variety in your daily lunch, these brown bag lunch ideas are sure to shake things up. Pair one of these sandwiches with a deli salad or just eat it alone, but don't forget your sweet treat at the end! Try making one of these lunch recipes for a week and see how much money you save from not going out, I guarantee it. Also these ideas also make great school lunch ideas for the kids too.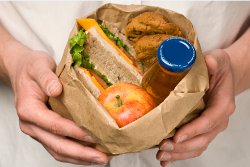 Table of Contents
Easy Sandwich Recipes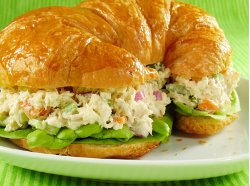 It wouldn't be lunch if there weren't some sandwich recipes to choose from. But put that boring PB&J or ham and cheese sandwich aside, try out one of these new sandwich favorites. Feast your taste buds on an easy bbq chicken sandwich, turkey melt or the popular Monte Cristo. With brown bag lunch ideas like this you'll think you are going out to eat. Plus they really are easy to make.

Pan Grilled Monte Cristo Sandwich


Crunchy Turkey Sandwich Melts

Easy Chicken Salad Sandwiches


Special Roast Beef Sandwich


Harold's Chicken Salad
Deli Salad Recipes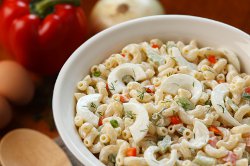 Deli salads are a staple in any lunch bag, especially during those warm weather days when you might be eating outside. With these choices below you've got some classics like egg salad and tuna. But check out some new ways to give your standards a kick, like easy Greek pasta salad or sesame pasta salad. Delicious ideas that are fast become favorites.

Quick and Easy Desserts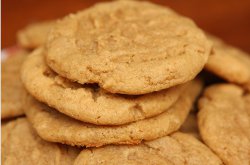 You can't complete your lunch menu without tossing a little sweet into that bag. Chalk it up to the cookie your mom used to include in your lunch box, everyone likes cookie with lunch! We've got some easy favorites below, emphasis on easy.

Mouth-Watering Peanut Butter Cookies

Your Recently Viewed Recipes