What to Do With Leftover Taco Meat
There are plenty of recipes that use taco meat besides tacos! Find some of our favorites here.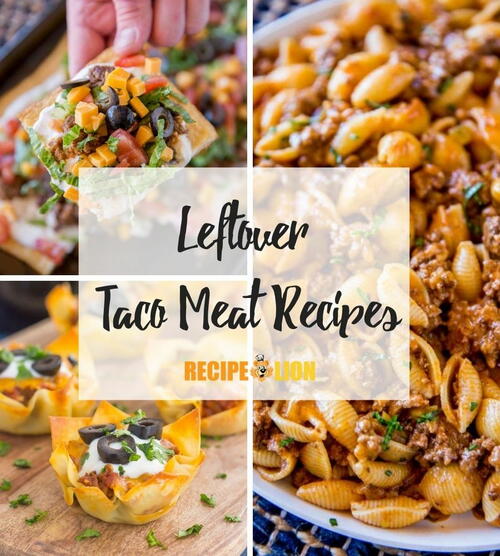 So, Taco Tuesday came and went, and now you have a pound of leftover taco meat to use up. We've all been there! We never want to see food go to waste, especially more expensive ingredients like meat.

The good news is that we have some great ideas for what to do with leftover taco meat. Leftovers like this are actually a terrific way to meal prep. Because the ground beef is already cooked, it makes putting together a dinner that much quicker.

Plus, there are so many delicious recipes that use up taco meat out there! We've got simple ideas, like transforming leftovers into a burrito or quesadilla, and we've got several inventive ideas that will "wow" your family. They won't even feel like they're eating leftovers if you serve some of the recipe ideas below.

So, keep scrolling to find some amazing recipes and recipe ideas! And be sure to let us know in the comments if you have any more clever tricks for cooking with taco meat.
1. Make Baked Potato Taco Boats
Baked potatoes are one of those foods that are endlessly customizable, and the results are always delicious.

This taco version has tons of flavor, and it's the perfect recipe for using up leftover taco meat! Fill the baked potatoes with seasoned ground beef, chopped tomatoes, shredded lettuce, cheese, salsa, sour cream, and whatever other taco toppings you and your family love. You could also add seasoned black beans or refried beans to this dish in order to add more protein if you're short on taco meat.

This recipe could also be adapted by using sweet potatoes instead! This idea is the perfect way to use up leftovers, and your family will love the variety in the weekly dinner menu.

Click Here for the Recipe!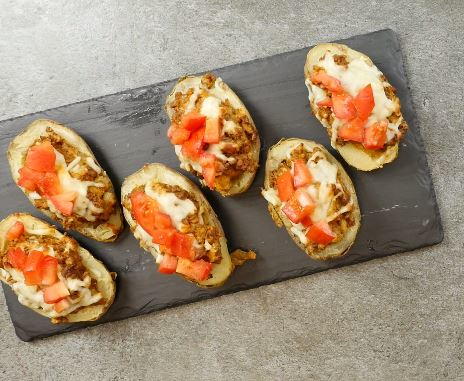 2. Make Taco Quesadillas
Another tip if you're wondering how to use up leftover taco meat is to transform the leftovers into another Mexican dish. Quesadillas are great for this! It's easy to fill quesadillas with leftover ingredients like seasoned ground beef, chicken, beans, and veggies.

This recipe uses flour tortillas, but you can easily swap them for corn tortillas in order to make a gluten-free option.


Get the Recipe Here!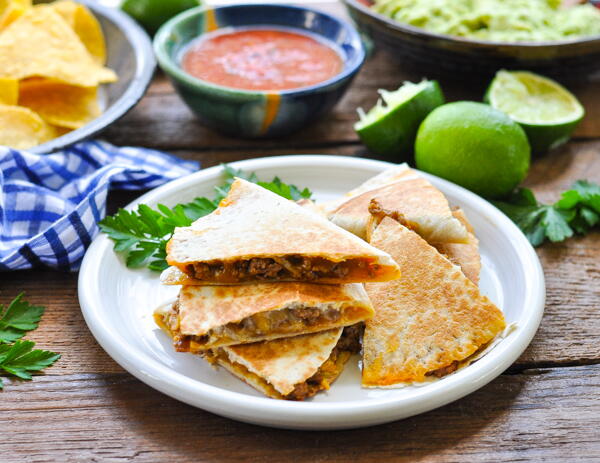 3. Make 4 Ingredient Creamy Fiesta Dip
For a recipe that's more of an appetizer, rather than a full meal, give this delicious creamy fiesta dip a try! This cheesy taco dip is really easy to make, which is good because it's one of those appetizers that you will be asked to make again and again.

Serve this dip with tortilla chips, pretzels, or fresh veggies. Everyone will be thrilled to see it on the table.

Get the Recipe Here!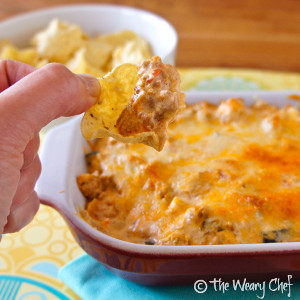 4. Make Easy Taco Pizza
Have you ever tried taco pizza before? If you haven't, you're in for a treat! It's also a great option for what to do with taco meat besides tacos. 

Load up a pizza crust with all of your favorite taco fixings like seasoned meat, beans, black olives, tomatoes, and of course plenty of cheese! Everyone will love this novel take on taco night.

Get the Recipe Here!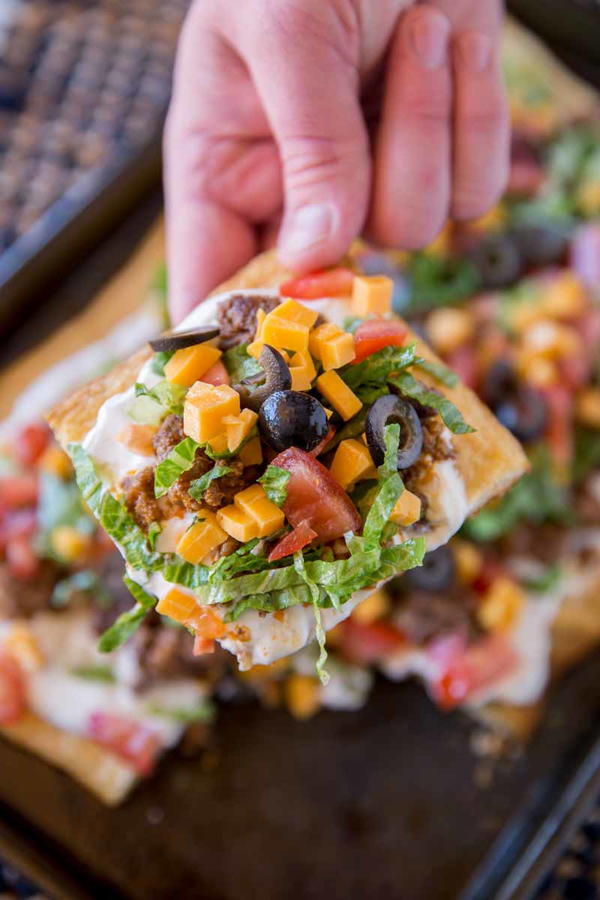 5. Make Cheesy Taco Pasta
If you've been looking for a leftover taco meat pasta recipe, then you are in the right place!

This awesome recipe only calls for a few ingredients, which means it's a weeknight life saver.

For this recipe, simply warm up leftover taco meat instead of cooking fresh and follow the recipe from there. You and your family will love the results.

Get the Recipe Here!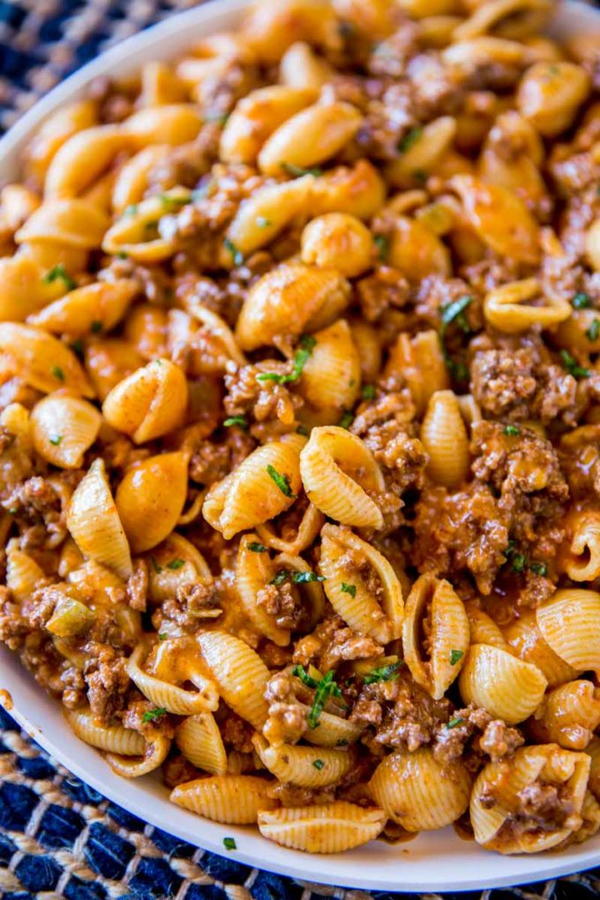 6. Make Taco Salad with Doritos
You might have already thought of transforming your leftovers into a salad.

But did you know that you can make an amazing taco salad using Doritos? It's true!

Adding Doritos chips is a fun way to dress up dinner, and we think anyone will be happy to see this dish on the table.

Get the Recipe Here!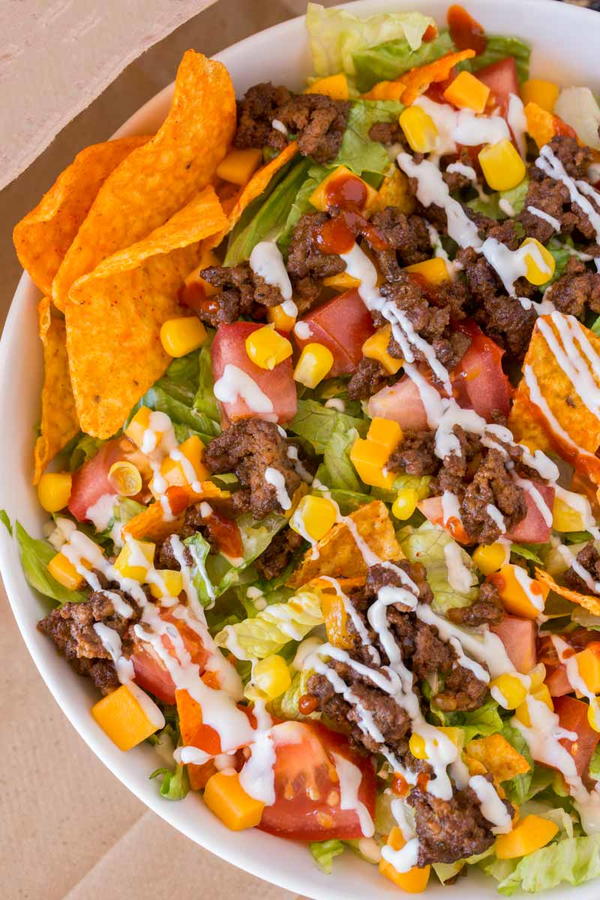 7. Make Cheesy Taco Cups
These cheesy taco cups are a fun way to make an appetizer out of leftover taco meat. Simply load up these baked wonton wrappers with all of your favorite taco ingredients and enjoy.

It's also really easy to customize these if you have different tastes or dietary considerations among your group. You can make a few taco cups vegetarian, you can adjust the spice level, and make other adjustments as needed. This is such a fun and delicious appetizer to make!

Get the Recipe Here!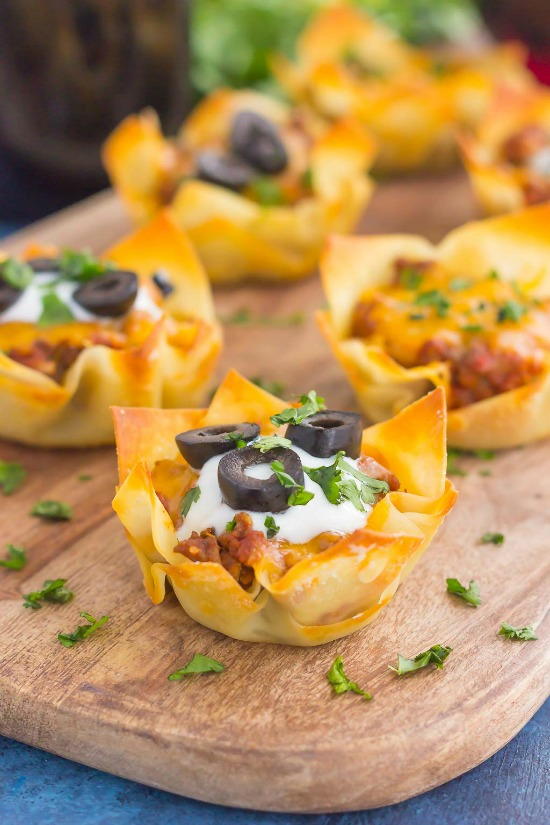 8. Make Easy Taco Pasta Salad
Pasta salad is another dish that's almost endlessly customizable, so it should come as no surprise that you can make a taco version!

Make this delicious pasta salad for your family on a busy weeknight, or whip it up to take to a potluck or family event on the weekend. Everyone will be happy to see that you've brought this colorful and flavorful dish. And it tastes so good that we almost guarantee someone will ask you for the recipe.

Get the Recipe Here!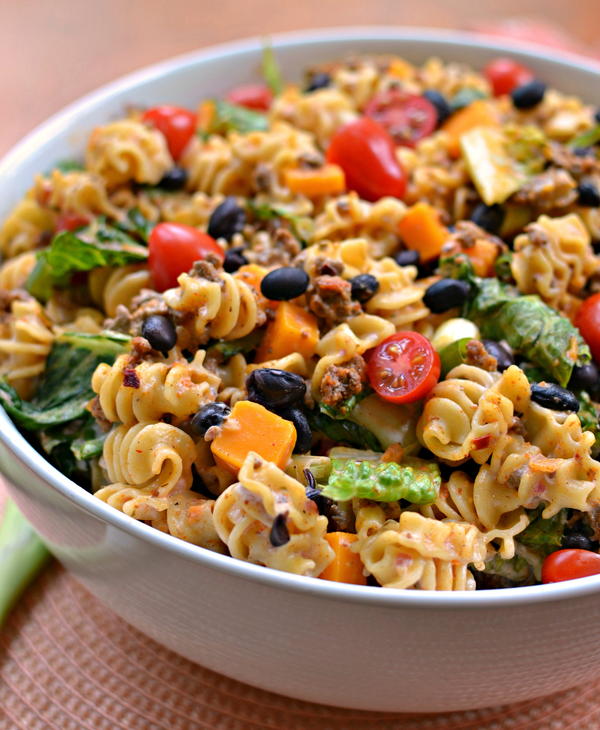 9. Make Taco Pie Casserole
This leftover taco meat casserole will basically encourage you to leave some leftovers on Taco Tuesday! This delicious casserole is loaded with pasta and cheese and topped with crunchy corn chips for a dinner that no one can resist.

Get the Recipe Here!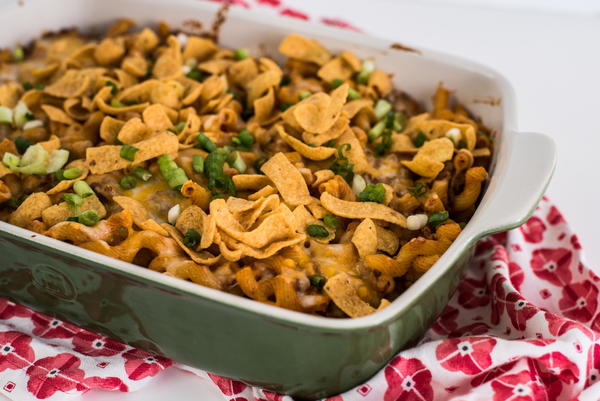 10. Air Fryer Taco Fries
We absolutely love this idea for using up leftovers! The air fryer is a great appliance cooking or reheating a quick meal, and it's so clever to use it to create these loaded French fries. This is one of those recipes that can easily be an appetizer, lunch, or dinner, and we have to say that we'd be happy to eat it for any of the three.

Get the Recipe Here!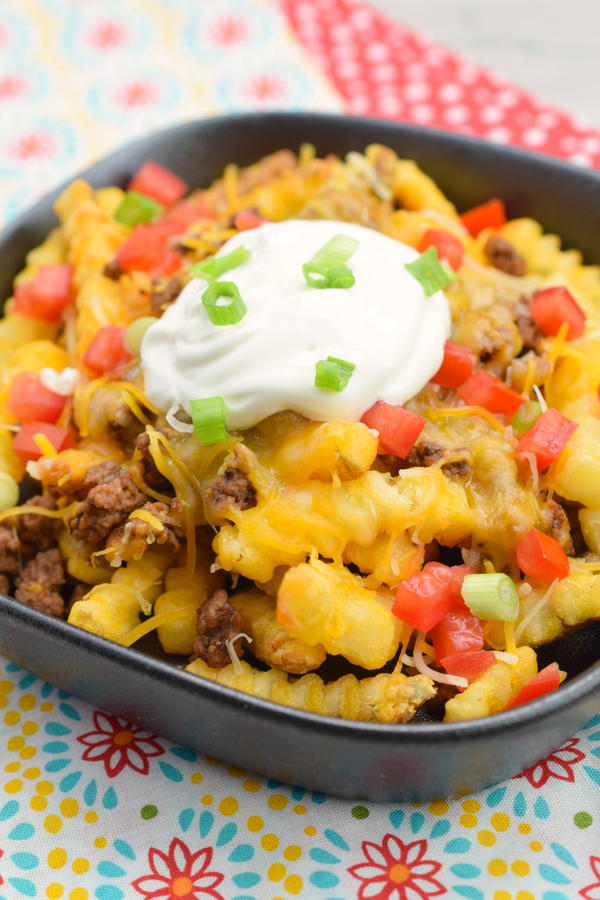 Your Recently Viewed Recipes
Join our community of 5 million cooks!
Get free recipes, exclusive partner offers, and more.
Thank You for Signing Up!
There was an issue signing you up. Please check your email address, and try again.