20 Best Slow Cooker Recipes for Dessert + 5 Bonus Recipes
Did you know your slow cooker can make desserts? Bake up some decadent, delicious and simple treats using these quick, easy slow cooker recipes. These recipes for dessert are a snap to cook and even better to eat. Plus you don't have to heat up your kitchen! Explore our 20 Best Slow Cooker Recipes for Dessert right here. Plus scroll to the bottom to find five bonus slow cooker dessert recipes you won't want to miss!

Table of Contents:
Featured Recipe
Slow Cooker Quick Breads
Slow Cooker Sweet Breads
Slow Cooker Cakes
Slow Cooker Nut Desserts
Slow Cooker Fruit Desserts
Bonus Slow Cooker Dessert Recipes

A great dessert can make a meal, but sometimes making a dessert can be more hassle that it is worth. This decadent dessert makes for a simple dessert recipe because you do most of the cooking in a slow cooker. Let this easy slow cooker recipe guide you in making a delicious dessert recipe.

Ingredients
2 8-ounce packages cream cheese, softened
1 3-ounce package cream cheese, softened
3/4 cup sugar
3 tablespoon flour
1 teaspoon freshly grated lemon peel
1/2 teaspoon freshly grated orange peel
3 eggs
Premade baked crust

Instructions
With electric mixer, beat softened cream cheese, sugar, flour and grated peels until smooth. Add eggs, one at a time, and beat until fluffy.

Pour into baked crust in Bread 'n Cake Bake pan; cover. Set inside Slow Cooker.

Cover and cook on high setting for 2 l/2 to 3 hours.

Remove pan and uncover. Allow to cool, then unmold on serving plate. Serve well chilled; if desired, top with strawberries.

Note: this cheesecake may be prepared without the crust if the pan is generously greased and floured.

Slow Cooker Quick Breads

Be it banana bread, zucchini bread or any other type, quick breads are the perfect easy to make dessert recipes. These very easy dessert recipes are even easier to make than other quick bread recipes because they are also quick easy slow cooker recipes. Give any of these quick easy dessert recipes a try tonight, and you will not be disappointed.




Flower Pot Banana Bread
Slow Cooker Zucchini Bread


Slow Cooker Sweet Breads

Bread can be more than just for sandwiches, it can be for dessert too. These easy slow cooker recipes make for simple dessert recipes that are full of flavor. You do not have to be an expert baker for these slow cooker dessert recipes.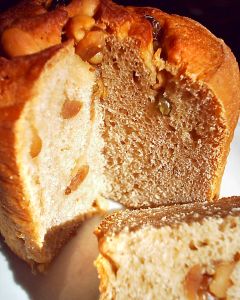 Apricot Nut Bread
Boston Brown Bread
Cheery Cherry Bread
Slow Cooker Honey Wheat Bread
Lemon Saffron Bread

Slow Cooker Cakes

No matter what shape or form, cake is universally loved. Whether for birthdays or the everyday, a slice of cake makes for a delicious end of a meal. Homemade cakes do not always have the reputation for being very easy dessert recipes, but they can be when you make a cake in a slow cooker with these easy slow cooker recipes. A slow cooker makes these cakes easy to make dessert recipes.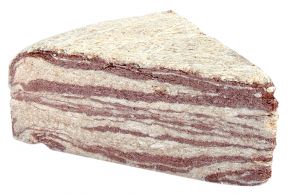 Slow Cooker Pound Cake
Fresh Apple Coffee Cake
Gold Cake
Lemon Pudding Cake

Slow Cooker Nut Desserts

Nuts are a naturally sweet and delicious food. Use these quick easy dessert recipes to make sweet candies chock full of nuts and flavor. Easy slow cooker recipes have never tasted so good.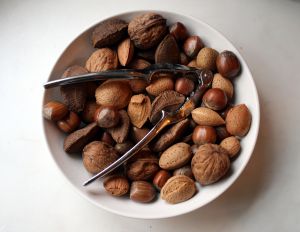 Peanut Clusters
Sugared Nuts
Slow Cooker Peanut Candy

Slow Cooker Fruit Desserts

Fruit are nature's candy. Full of nutrients and natural sugars, fruit are a great way to sweeten up quick easy dessert recipes. Add a fresh, healthy touch to your desserts with these quick easy slow cooker recipes.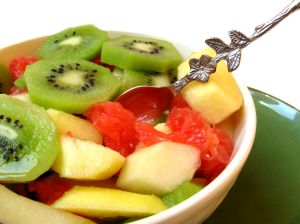 Slow Cooker Peach Cobbler
Apple Pecan Bread Pudding
Apple-Nut Cheesecake
Apple Streusel
Hot Fruit Dessert

Bonus Slow Cooker Dessert Recipes
We've added even more awesome recipes for dessert that you can bake up in your slow cooker. Check out the list of treats below and find some new, delicious slow cooker dessert recipes to try.
Brown Sugar Spice Cake
Chocolate Cherry Cola Cake (shown at top of page) - From our friends at AllFreeSlowCookerRecipes.com
Apple Pumpkin Cake (shown at top of page) - From our friends at AllFreeSlowCookerRecipes.com
Slow-Cooked Chocolate Cappuccino Bread Pudding (shown at top of page)
Black Forest Cream Cheese Pound Cake - From our friends at AllFreeSlowCookerRecipes.com

Get even more slow cooker inspiration by visiting our Ultimate Slow Cooker Recipe Guide. You'll find more than 250 recipes for a slow cooker that you're sure to love!
Your Recently Viewed Recipes
Join our community of 5 million cooks!
Get free recipes, exclusive partner offers, and more.
Thank You for Signing Up!
There was an issue signing you up. Please check your email address, and try again.