How to Cook Squash: 5 Tips You Need to Know
Here's everything you've ever wanted to know about cooking squash.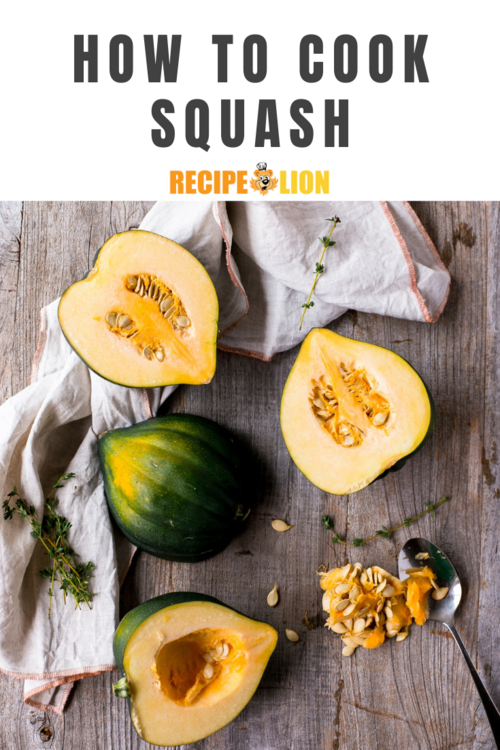 This summer and fall, add vitamins and minerals to your dinner table when you cook squash. Whether you opt to roast a butternut squash, make a hearty and easy squash casserole, or plan to incorporate zucchini in a stir-fry, one thing is clear. By cooking squash, you'll add some health benefits to just about any meal while also making the most of in-season produce. As squash can be an affordable vegetable, you can add some variety to your meals without spending too much money or breaking your budget.

In this guide How to Cook Squash: 5 Tips You Need to Know, you'll discover plenty of ways to expand your culinary skills and maybe try a new and easy squash recipe along the way. You'll love having these tips, ideas, and recipes at your fingertips! 
Discover the Different Types of Squash
From acorn to zucchini, you can discover a wide assortment of squash available from summer through winter. As each type of squash has a distinct texture and imparts a unique flavor, it's important to note the type of squash you need for a recipe. Are you ready to cook squash? Then you'll want to check out this list of the different types of squash that can be found throughout the U.S. before trying your next easy recipe for zucchini, patty pan, or other types of squash.

Acorn squash is available in colder months. Hearty as can be, this squash can be roasted for a quick-and-easy side dish, or served as a main course.

Butternut squash can be pureed, smashed, roasted, and so much more. Available in colder months, this squash will round out any meal. When it's roasted, this type of squash has a sweet taste that everyone will love. Don't throw away those seeds, as you can roast them in the oven for a tasty and delicious snack.

Patty pan squash has a distinct scalloped edge that you won't soon forget. Available in the summer, this type of squash can be sliced, fried, roasted, grilled…you name it!

Spaghetti squash is just what you need if you're trying to cut down on the amount of carbs you eat. This type of squash, which is typically available in the fall, can be used in place of pasta. 

Zucchini is a versatile squash that can be grated for use in bread, grilled to perfection, or even baked with an assortment of toppings for a delicious and hearty meal, as seen in this recipe for Baked Zucchini with Parmesan (pictured below). This squash is available in parts of the country into early fall.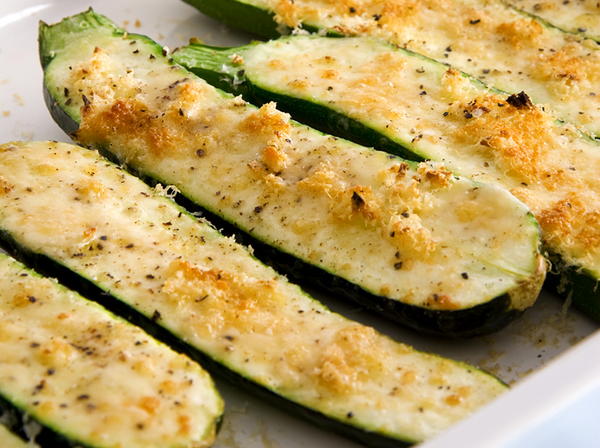 How to Select Squash at the Grocery Store
Visit a farmers market or well-stocked produce store, and you'll likely see squash in an assortment of sizes, shapes, and colors. Which squash should you purchase? According to the Michigan Department of Community Health, squash should be free of blemishes. In addition, you should pay attention to the size of the squash that you plan to purchase. The Los Angeles Times points out that an oversized zucchini may not be ideal for eating on its own — but can still be used for cooking or baking.
Store Squash for Later Use
Raise your hand if you've ever purchased a few too many fresh vegetables at your local farmers market. If this is has ever happened to you, then you might wonder how you can store your squash for later use. Zucchini can be stored in the refrigerator for up to a week; just make sure it is unwashed before placing it in storage, as noted by University of Nebraska-Lincoln's Institute of Agriculture and Natural Resources. Don't forget about incorporating winter squash in your meals this fall and winter, either! If you plan to purchase winter squash in bulk, then knowing how to store it can go a long way. According to Oregon State University Extension Service, winter squash can be stored in a cool, dark, and dry place, like your basement. Winter squash can also be cut and stashed in the freezer for up to 12 months.
Cut and Prepare Your Squash with Ease
Zucchini and patty pan squash are fairly easy to slice and dice for just about any recipe. But what about cutting butternut squash into cubes for a squash casserole recipe? Don't despair. Wash the exterior of your butternut squash, and then pierce it with a fork about 15 times all over the sides. Next, place it on a plate in the microwave, then cook for 90 seconds. Turn the squash over and cook for another 90 seconds; continue cooking the squash in 90-second increments until the skin can be pressed. Remove the squash from the microwave; when it is cool enough to handle, slice off the ends and peel the skin. Cut the squash into bite-size chunks using a sharp knife on a flat cutting board, then scoop out the seeds (these can be roasted later in the oven, if you'd like). Voilà! You're ready to start cooking.
Discover Squash Recipes the Entire Family will Love
If you're ready to cook squash, then the following recipes will help you get started. From simple roasted squash to the classic zucchini bread, these delicious and easy squash recipes are just what you need to incorporate more squash in your meal planning. For the best taste, consider scoping out your favorite farmers market so that you can incorporate the freshest squash in your recipes. With these easy — and delicious! — recipes at your fingertips, breakfast, lunch, and dinner will be flavorful and filled with nutrients and vitamins.

Roasted Butternut Squash Lasagna: Transform a classic pasta recipe into something new! Butternut squash lends all kinds of sweet and savory flavor to this lasagna. Your family is going to request that you make it on repeat.

Maple Dijon Roasted Chicken with Acorn Squash: If you like sheet pan dinners, then you're going to love this version with crispy maple chicken and acorn squash. The flavors in this dinner are out of this world and sure to impress anyone at your table.

Yummy Ritz Squash Casserole: This classic squash casserole recipe is filled with crisp and buttery crackers, two types of cheese, and of course veggies! It's a comforting and filling dish that will disappear the minute you set it on the dinner table.

Stuffed Acorn Squash: This fall-inspired dish tastes as good as it looks! Pile all kinds of delicious ingredients into an acorn squash that's baked to perfection.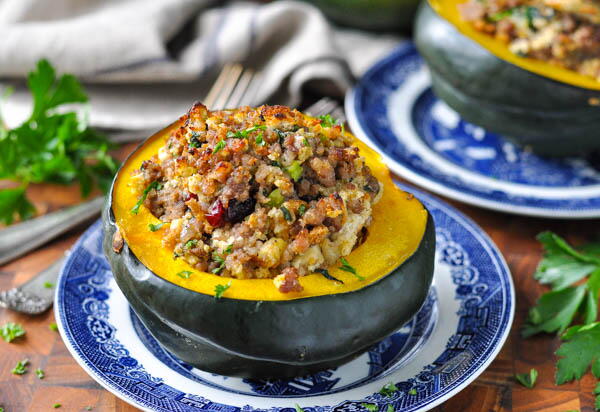 What is your favorite way to cook squash?
Your Recently Viewed Recipes
Join our community of 5 million cooks!
Get free recipes, exclusive partner offers, and more.
Thank You for Signing Up!
There was an issue signing you up. Please check your email address, and try again.