13 Best Tuna Casserole Recipes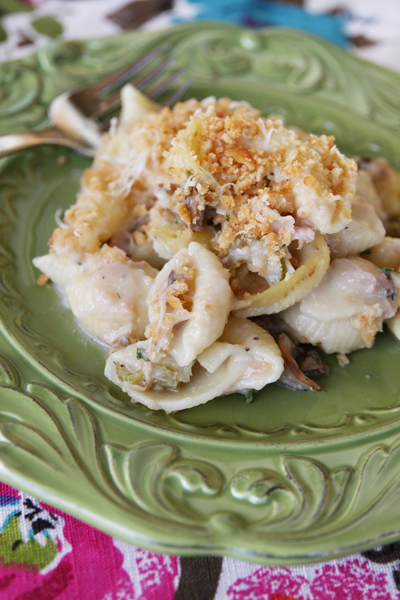 Eating tuna is one of the easiest ways to pack some protein into your diet, but preparing it can be a challenge unless you've got the right tools at your disposal. These 13 Best Tuna Casserole Recipes are here to help! Why not combine something hearty that you already love -- casseroles -- with an ingredient that is healthy and delicious? Tuna casseroles come in a variety of preparations, and we don't think you should miss out on any of them. It's nice to have variety in our lives, and when the week is busy, it's convenient to be able to turn to recipes that you know will be a hit with your family.
The best part about these easy tuna casserole recipes is how budget friendly they are. Ingredients like canned tuna and veggies, egg noodles, chicken broth, bread crumbs, and shredded cheese aren't going to break your budget, and will yield some delicious results. No matter what recipe(s) put the biggest smiles on you family's faces, there are bound to be more than a couple that you'll pull out when you're feeling a little lazy and a lot like a great home cooked meal.

---
When you're feeling nostalgic, try making these delightful Old-Fashioned Recipes.
---
Quick and Easy Tuna Noodle Casserole
Combine the creaminess of tuna noodle casserole with the buttery crunch of Ritz crackers to make one of the best Ritz cracker casserole recipes around. Ritz cracker recipes are fantastic because they are affordable, tasty and easy to make.
Easy Cheesy Tuna Noodle Casserole
Everyone has a favorite recipe for tuna noodle casserole - mine is this easy cheesy version. I found it among several other Campbell's cream soup recipes in my grandfather's recipe box, and my family and I just can't get enough of it!
Crunchy Topped Shell Pasta Tuna Casserole
Kids will love this recipe because it's made with fun, shell pasta that's easy to eat and tuna that's packed with protein. They'll love the crunchy topping that's made from either Ritz cracker crumbs or crushed kettle chips.

Easy Tuna Noodle Casserole
This dish is a slow cooked version of classic tuna noodle casserole. Using cream of celery soup is a great shortcut to get a creamy casserole without having to create a sauce from scratch, and the toasted almonds give this meal a great crunch.
Tuna and Noodle Casserole with Mushroom Sauce
This classic Tuna and Noodle Casserole with Mushroom Sauce is easy and it freezes well for make-ahead meals you can eat throughout the week.
Crunchy Tuna Casserole
Everyone has a favorite recipe for tuna noodle casserole, but not everyone knows about this crunchy variation. Crushed potato chips give this dish some spunk!
Tuna Zucchini Casserole
This is a great recipe for zucchini casserole that gives an extra, healthy punch with the addition of tuna. You've got more protein, plus those ever-important Omega-3s, and it tastes wonderful, too!
Baked Tuna and Green Rice
This unique tuna casserole is a welcome break from the standard tuna noodle variety. Loaded with green veggies, this casserole is a great way to get the kids to eat their spinach.
Creamy Potato Tuna Casserole
There seem to be a lot of Campbell's cream soup recipes out there, but it's sometimes hard to find a cream soup recipe using cream of potato. Here's a quick and easy one we all enjoy - 4 simple ingredients add up to 1 tasty casserole.
Creamy Scalloped Potatoes and Tuna
Turn a side dish into a meal with this simple recipe! This creamy layered potatoes are perfectly paired with tuna for a delicious and affordable meal.
Tuna Salad Casserole
Turn your favorite salad filling into a delicious casserole with this easy recipe. Make your favorite tuna salad and bake topped with crunchy potato chips.
Lighter Tuna Noodle Casserole
Made with egg noodles, tuna, onions, carrots, mushrooms, peas and breadcrumbs, this comforting tuna casserole has all the flavor you love, but uses reduced-fat cheese and a milk alternative that helps you keep those pesky calories in check!

Easy Cheesy Tuna Casserole Recipe
Nothing tastes better than cheesy, creamy dishes that are warm, savory and comforting. This tuna noodle casserole recipe will bring back feelings of nostalgia from your childhood and fill you up whenever you need some easy and delicious to put on the table.

---
Looking for more cheap meals you can make in a flash? Check out these 25+ Cheap Meals and Frugal Recipes.
---
Your Recently Viewed Recipes
Join our community of 5 million cooks!
Get free recipes, exclusive partner offers, and more.
Thank You for Signing Up!
There was an issue signing you up. Please check your email address, and try again.