Jiffy Cornbread Casserole
Cornbread is a staple at many potlucks and holidays. This recipe will make enough to feed a crowd with minimal effort on your part.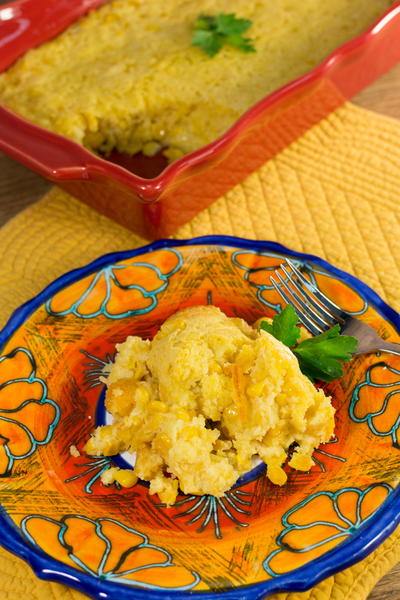 jiffy cornbread casserole
Jiffy Cornbread Casserole is a corn lover's dream come true. This cornbread casserole recipe is so moist, full of flavor, and slightly sweet. In addition to being one of the most popular side dishes around, it is sometimes served as dessert - warm with a bit of honey.

This recipe uses Jiffy corn muffin mix, and will make your mouth water as soon as you smell it beginning to bake! Cornbread casseroles are appropriate for many different occasions, including holidays, so you'll likely make this recipe a lot if corn is a favorite among your friends and family.

You can't go wrong with a sweet and fluffy corn casserole, and with Jiffy corn muffin mix doing half the work for you, this is one recipe you just can't beat.

What is corn pudding?

Jiffy corn casserole is a version of corn pudding, which is a classic comfort food recipe. Corn pudding is made with whole kernel corn, butter, eggs, and some type of thickener (corn starch, muffin mix, etc.). Basically corn pudding is like gooey corn cake! The finished recipe is warm, fluffy, and totally delicious. It is often savory and can include ingredients like cheese or sour cream. However, corn pudding can also be sweet. This recipe, and others that don't include super savory add-ins, can easily be served for breakfast or dessert. Just add a drizzle of honey and a splash of cream!

What are the ingredients in corn pudding?

The basic ingredients in corn pudding are: corn, eggs, butter, and corn muffin mix (or corn starch, corn meal, flour, etc.). Some recipes for corn pudding are more "eggy" than others. They rely more on eggs to hold the pudding together. But other recipes, like ours, are more "bready" and rely on corn meal and flour to hold the pudding together. Both types are delicious, but you might prefer one style over the other!

In addition to the basic ingredients, many recipes for corn pudding include add-ins like onions, bacon, or peppers. You could even give this stuffed cornbread a try for a super delicious take on a classic cornbread recipe!




How do you reheat corn pudding?

Reheat an entire dish of corn pudding by baking in a 300 degree oven until it is warmed through (about 20 minutes). Smaller portions can easily be reheated in the microwave (just remember to cover them so they don't dry out).

Corn casserole is actually a great make-ahead meal! Follow the recipe below and bake, then let cool completely. Cover tightly with plastic wrap and store in the refrigerator for up to 1 day. Then simply warm up in the oven the next day and serve.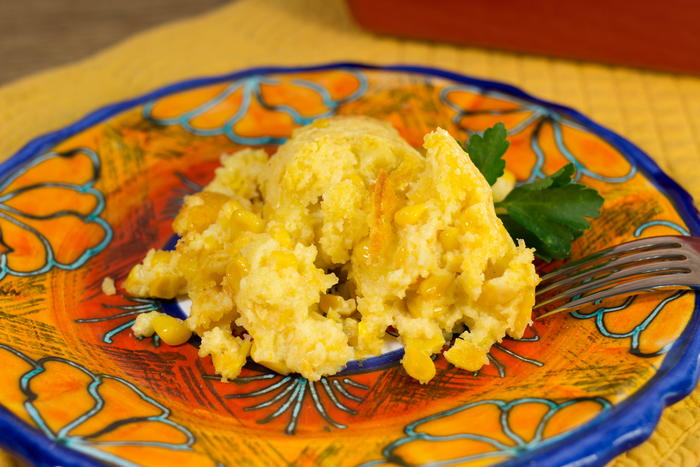 How to Make Jiffy Cornbread Casserole
Ingredients
1 (17-ounce) can whole corn
1 (17-ounce) can creamed corn
1 cup sour cream

1

/

2

cup margarine, melted
1 (8-1/2-ounce) package Jiffy Corn Muffin mix
2 eggs
Instructions
Preheat oven to 300 degrees F.

Drain can of whole corn (not creamed corn). Then, combine all ingredients in a large bowl and mix thoroughly.

Pour into a 2-quart casserole dish.

Bake for 1 hour 40 minutes.
Editor's Tip
Sometimes using boxed cornbread like Jiffy can lead to a cornbread creation that is far too crumbly than you would like.
One of the best ways to avoid making crumbling cornbread is to add ingredients that will help it stick together.

Recipes like the one listed above are ideal because additions of butter or sour cream that help your cornbread take shape.

If you're dealing with an incredibly crumbly recipe, consider testing out substituting a thicker liquid like buttermilk when the recipe calls for milk or water. A scoop of sour cream usually does the trick, too!
DID YOU KNOW? Jiffy is a brand of baking mixes produced by the Chelsea Milling Company in Chelsea, Michigan.

The Chelsea Milling Company has been producing various baking mixes since the 1930s. The company, formerly know as Chelsea Roller Mill, packages their products in a widely-recognized small box with the brand's logo in blue. Jiffy was the first prepared baking mix to ever be sold to the American public, created by a woman named Mabel White Holmes. 

The company is now run and managed by her grandson, Howdy Holmes, a former Indianapolis 500 driver who became the CEO in 1995. The company produces 1.6 million boxes of its products each day, of which, its corn muffin mix accounts for 91 percent of the company's retail sales. As of 2015, Chelsea Milling Company produces and sells 19 different mixes which are distributed to all 50 U.S. states and 32 other countries. The company's most popular products are muffin mixes, including their corn muffin mix, banana muffin mix, chocolate muffin mix, and more. The company also makes brownie mix, cake mixes, pie and pizza crust mixes, frosting mixes, and multi-purpose baking mixes.
Resource: Jiffy Mix Website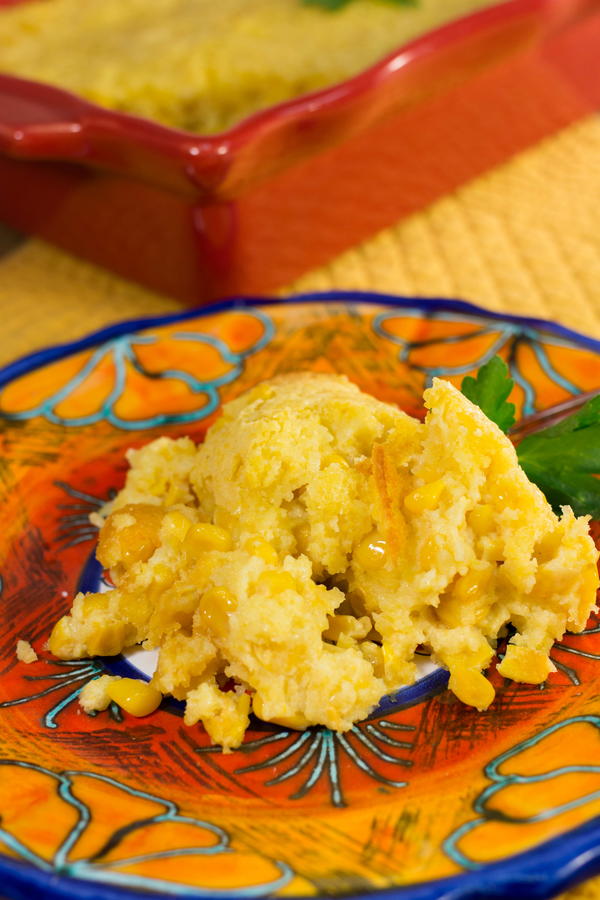 Your Recently Viewed Recipes
Join our community of 5 million cooks!
Get free recipes, exclusive partner offers, and more.
Thank You for Signing Up!
There was an issue signing you up. Please check your email address, and try again.