Love and Oven Mitts Charity Drive
Give back with the Love and Oven Mitts Charity Drive and enter for a chance to win!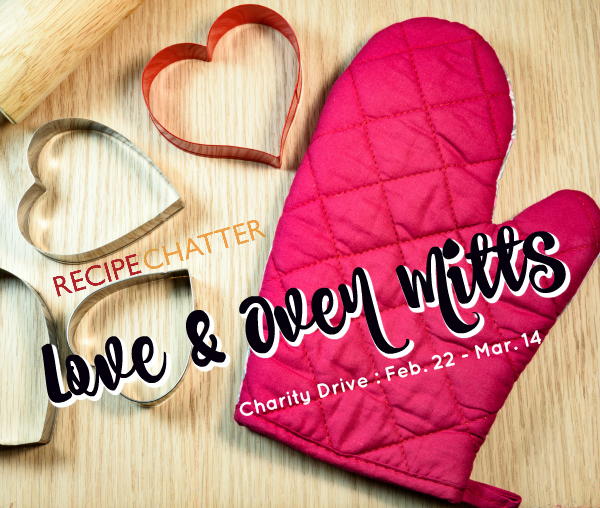 We've teamed up with our sister sites SeamsandScissors.com and RecipeChatter.com to host the Love & Oven Mitts Charity Drive now through March 14.
We're calling on people like you to help us out by making or donating an oven mitt or potholder for the cause! If you're crafty or want to try being crafty, we've provided two easy, FREE patterns just for you -- check them out by visiting the official Love & Oven Mitts Charity Drive entry page.
Donate these potholders and oven mitts for a good cause and help fill another family's kitchen with little comforts. We'll be donating them to Love INC of Lake County, which serves families in need in Lake County, Illinois very close to RecipeLion.com offices!
How to Donate
All you need to do is mail us your oven mitts and potholders. More than one donation is great! If you just want to send one, that's great too.
We will be collecting them at our offices in Northbrook, IL. Please make sure they're clean and not water-damaged or smoke-damaged.
Please have your donation addressed to:
Attn: Love & Oven Mitts Charity Drive Prime Publishing, LLC 3400 Dundee Road, Suite 220 Northbrook, IL 60062
Please include a slip of paper with your name, address, phone number and email address with your donation for contest entry. Donations need to be postmarked no later than March 14, 2016.
Your Recently Viewed Recipes