How to Tailgate + 5 Game Day Recipes
Why is tailgating so popular? When is tailgating season? How do you prepare to tailgate? We're answering all your burning questions.
Let's talk tailgating.

Whether you look forward to tailgating every year or you're just getting into it, this guide will help you make the most of all the fun happening before the game even starts.

Below, you'll find everything from a brief history of tailgating to safety tips, how to prep, and even a few gourmet grilling recipes to try out at the first game of the year.

No matter which team you're rooting for, we can all agree that pre-gaming with food, drink, and good friends is an experience you won't want to miss!

You'll also learn about cooking foods to their most ideal temperatures so that no one gets sick at the tailgate.

Nothing will ruin your tailgate party like getting food poisoning and not even making it to the game, so avoid this mishap and learn about other general food safety tips that will make your tailgate the best it can be.
What is Tailgating?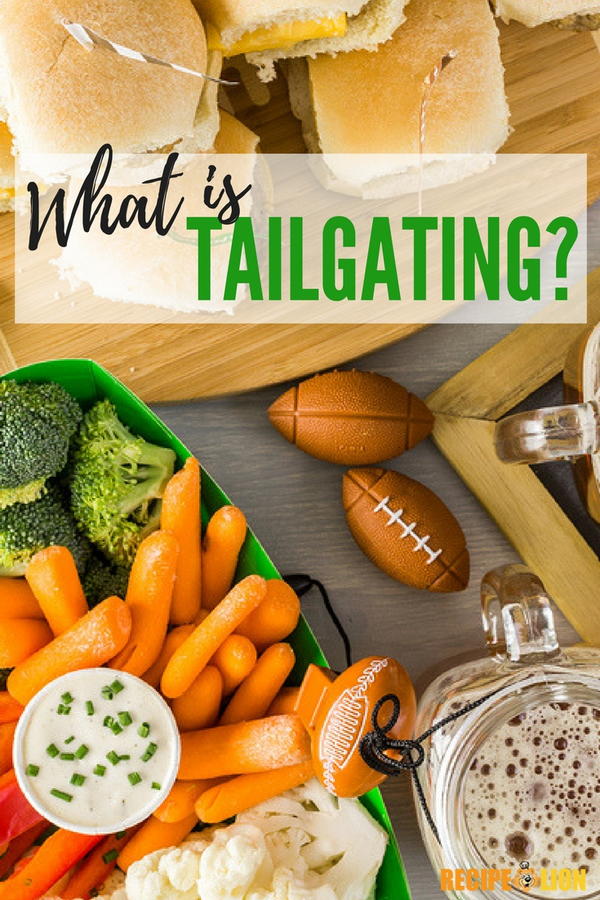 History of the Tailgate
The first tailgate actually took place during the Civil War at the Battle of Bull Run in 1861. If an active and deadly war zone doesn't seem like a particularly appropriate place to cheer on your favorite team, we agree with you. That, however, didn't stop civilians from coming out by the masses with picnic baskets to support the Union Army. 

The chuckwagon was invented in Texas in 1866 (five years after the Battle of Bull Run) by a cattle rancher named Charles Goodnight. He recognized that soldiers needed to eat regardless of their position on the battlefield, and he converted an old U.S. Army transport wagon into a mobile food wagon. These horse-drawn wagons were equipt to carry food and the means to cook it. The chuckwagon can be credited with being an early version of what we now use to tailgate: a truck with a grill in the back.

The first known sporting event where fans of the game brought food and drink in celebration was the 1869 inaugural football game between Princeton and Rutgers. Today, tailgate parties are just as popular as they were a century ago and continue to provide fans with a sense of camaraderie.

Time to Party  
The die-hard tailgater usually starts early, around 8 or 9 in the morning. Since most football games start anywhere from 1-4 in the afternoon, tailgaters usually try to make the most of the day and will start in the morning, going right up until the game starts. In many cases, hardcore tailgaters will even come back and continue the party after the game is over. 

Tailgating season generally holds out as long as the football season does, although most fans participate in the fall when the weather is still relatively warm.


Resources: 
A Brief History of the Tailgate by Huckberry.com
The Origins of Tailgating by tailgatefan.cbslocal.com
Chuck Wagon History by National Cowboy & Western Heritage Museum
How to Prep for a Tailgate Party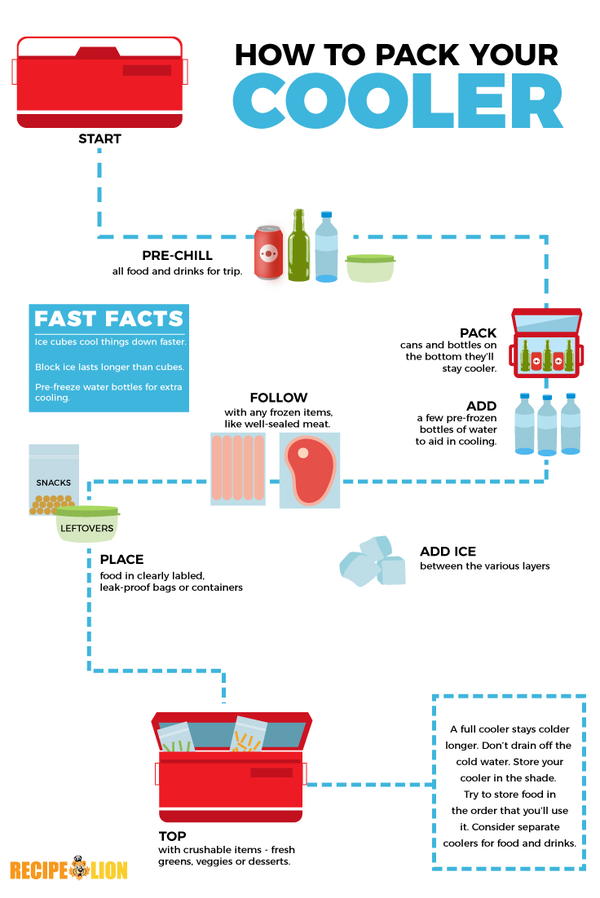 The next time you're gearing up to host a tailgate party, use this handy checklist. You'll have everything you need to make sure the party goes off without a hitch! For a printable version of this checklist, click here!

- spatulas
- bottle openers + wine keys
- tongs
- can opener
- toothpicks
- wooden skewers
- basting brush
- mini flashlight
- paper towels
- trash bags (It's super uncool to leave a mess, plus they come in handy for covering things if it rains. Bring more than you think you'll need!)
- paper towels
- plastic cups
- tin foil
- straws
- wet wipes
- hand sanitizer
- sunscreen
- poncho(s)
- plastic zip bags
- a black felt tip marker
- masking tape
- condiments, spices, and seasonings


Pro Tip: Pack an empty tool box. Most of these items can fit in each of the drawers making packing a breeze!
Tips for Superior Tailgate Cooking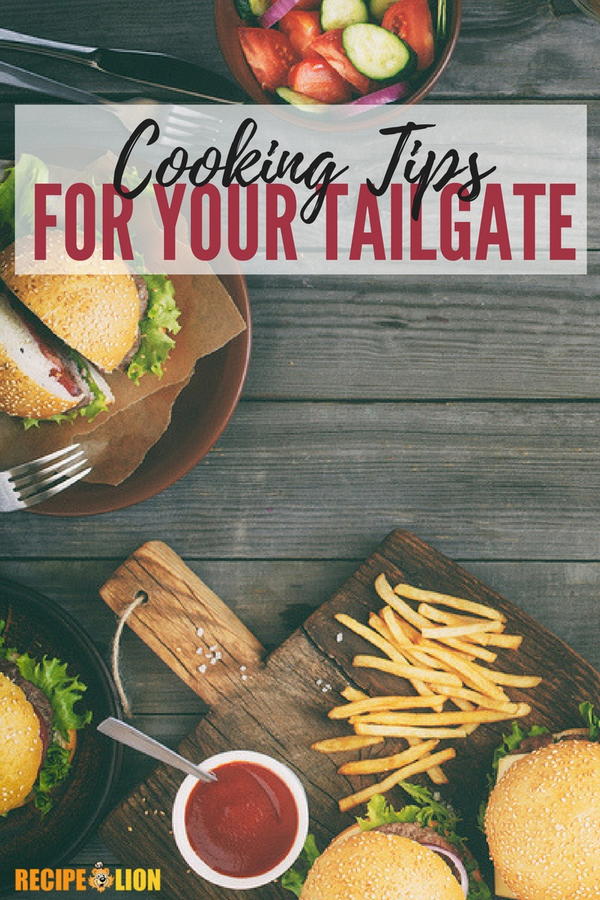 1. Skewer and marinate kabobs (chicken, steak, shrimp, etc.) the night before. Pack them in a tin foil container and store them in the fridge before you pack them in your cooler the next day.

2. Shape and pack burger patties between sheets of wax paper the night before.

3. Pre-slice and pack burger toppings (tomatoes, onions, lettuce, cheese, pickles, etc.)

4. Designate a cooler for drinks and label it so people can find drinks easily.

5. Pack condiments in a cardboard 6-pack holder.

6. Bring extra charcoal or an extra one-pound tank of LP gas (liquefied petroleum).

7. Turn a cooler into a warming oven using foil and hot bricks.

8. Consider wind direction when positioning your grill.

9. Cook eggs for breakfast burritos on your grill using a skillet.

10. Set up a bloody mary bar for the adults and a Frito pie station for the whole gang. For burgers and hot dogs, make sure you have a table of condiments and garnish available.

11. Use cupcake liners (in your team's colors) for "lids" on your cups. Poke a hole in the middle for a straw!


Pro Tip: There's a lot that goes into setting up the perfect tailgate. For the best results, and to make sure you don't forget anything, you should start prepping and planning at least a week in advance. Enlist the help of your fellow comrades so all the work doesn't fall on you!
Tailgating Safety Tips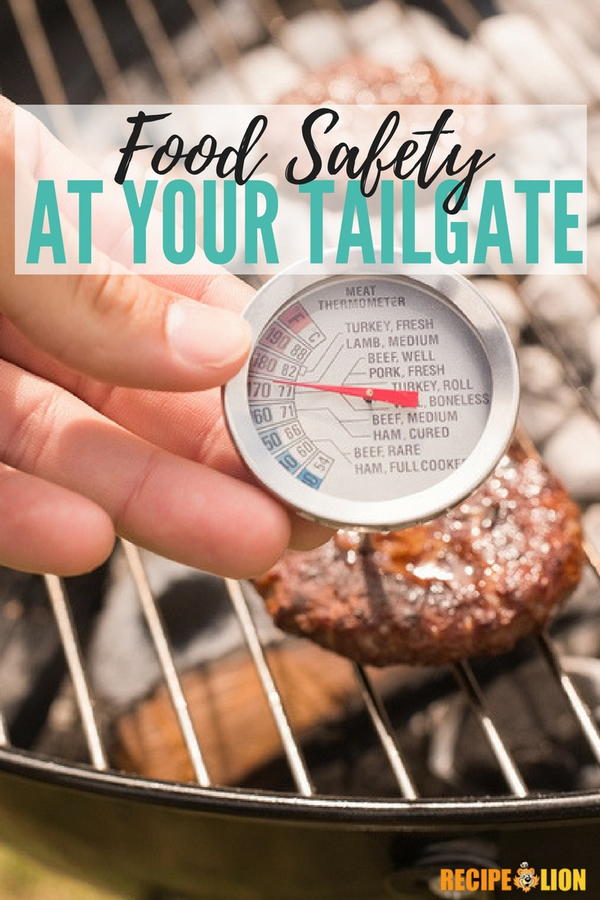 Learning how to tailgate comes with its own set of rules. Since you're essentially preparing an outdoor kitchen, it's important to make sure you're being as safe as possible. From food prep to clean up, follow these tips and be safe at your next tailgate party.

If you're cooking food in advance, cook it thoroughly. Bacteria grow at temperatures between 40 and 140 degrees Fahrenheit. This means cold foods must be stored at 40 degrees Fahrenheit or below, while hot foods should be stored (and eaten) at 140 degrees Fahrenheit or above. If you've prepared all your food at home, let it cool and then keep it below 40 degrees Fahrenheit, both in your refrigerator and your cooler until you're ready to either eat or reheat it.

Properly pack your cooler. Pack all perishables in a well-insulated cooler. Make sure no food is spoiled before you leave. Make sure you have enough ice to keep foods at a safe temperature (40 degrees Fahrenheit or below). Tightly seal meat to avoid any juices from spilling out and contaminating other foods in the cooler.

Bring a first aid kit. You never know who might cut or burn themselves. It's always better to be safe than sorry!

Bring a portable fire extinguisher. Never set your grill up super close to your car (keep about six feet of distance). Never leave your grill unattended while it's hot, and keep children and pets at a safe distance. When you're ready to leave, make sure any coals are fully extinguished and no longer red before throwing anything out or packing anything up.

Don't rush your food off of the grill. Pack a food thermometer and check to make sure that your meat is cooked fully to the recommended temperatures before serving it to anyone. When removing food from the grill, place it on a clean serving platter. Do not reuse the same dish that held your raw meat and make sure your hands are clean when transferring meat. Sometimes, it's worth it to use latex gloves but tongs will usually be your best option for serving.

When in doubt, wash your hands. Don't eat anything that's been sitting out for more than 30 minutes, especially if it's a hot and sunny day. Try to eat foods as they're cooked, and save non-perishables for snacking.



For more food safety tips, visit: https://www.foodsafety.gov/
5 Game Day Recipes for Your Tailgate Party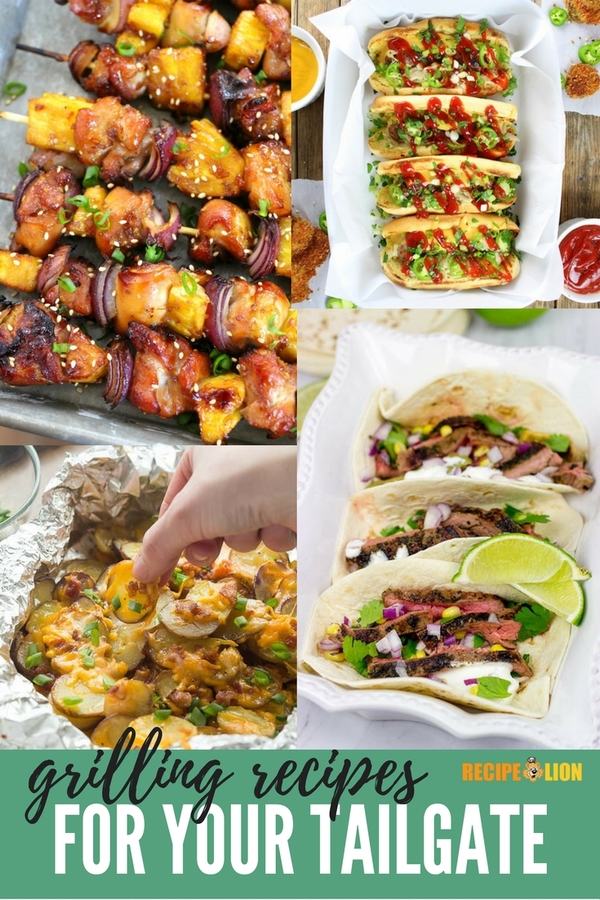 Tips from a Seasoned Tailgater: David Dial
1.  Make a list (on paper or on your phone). Just like packing for vacation, you're bound to forget something if you don't have a list. How can you expect tailgating to go well without burger buns or your lucky jersey?

2. Cook as much as possible ahead of time. Grilled food will always test better fresh, so try to bring a small (or big) grill along with you. (I once saw an old SUV with a grill mounted on the back instead of the spare tire. That's serious tailgating!)  But if you can prep anything else ahead of time, do it. For instance, skewer the kebabs the night before. Also, make a plate with all of the "fixins" for whatever you plan on grilling.

If burgers are on the menu, slice up tomatoes, lettuce, cheese, onions, etc. and put them on a large plate. Wrap them in plastic and you're good to go. Also, spend a little extra money and grab the single-serve packs of mustard, ketchup, mayo, etc. It makes clean-up so much easier at the end of the day or night.

3. Your cooler is good for more than soda, beer, and water!  Seriously. Use a second cooler as a warming oven if you are bringing food that you want to keep hot. Just take a couple of standard bricks and wrap them in foil. Then put the bricks on the grill (at home) or oven until they're nice and hot. About 30-40 minutes at 400°F should do it. Then just lay a wet towel down at the bottom of the cooler.  Put the bricks on top (be careful, they're hot!) and then lay another wet towel on top of the bricks. Now you've got a warming oven that you can transport with you to the tailgate!

4. Don't forget to bring can openers and bottle openers!  When we used to tailgate every weekend, I'd have a little kit of kitchen utensils that I'd only use for tailgating. That way I always had everything I needed. 

5. Use frozen water bottles as ice packs. They'll keep everything cool, and then you can drink 'em later in the day to stay hydrated.

6. Finally, bring extra food for after the game.  Don't rush back to your car and then fight traffic all the way home.  Fire up the grill and have dinner with your friends and family! After an hour or so, the traffic will die down and your trip home will be much easier. You'd probably arrive at around the same time either way, so might as well sit back and have fun instead, right?  


- Tips from David Dial, of The Spiced Blog
If you liked this tailgating article, you might also enjoy our camping article: Camp Cooking 101
What is your favorite thing about tailgating? Let us know in the comments below!
Your Recently Viewed Recipes
Join our community of 5 million cooks!
Get free recipes, exclusive partner offers, and more.
Thank You for Signing Up!
There was an issue signing you up. Please check your email address, and try again.