What are Funeral Potatoes?
How did funeral potatoes get their unusual name?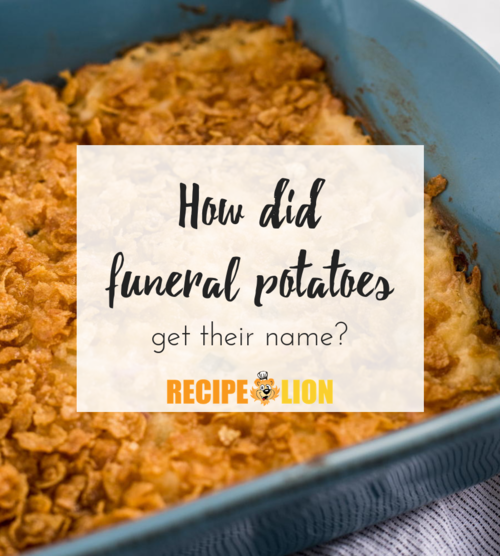 If you're from the American South or part of a Mormon community, then you're probably very familiar with funeral potatoes. But the rest of you might be wondering what the deal is with this dish that you've heard so much about. 

Funeral potatoes are a cheesy potato casserole topped with corn flakes or potato chips. It's common to bring them as a sympathy meal following the death of a loved one.

When someone in the community needs comfort, they are likely to receive at least one pan of this gooey, cheesy potato casserole. It's a tradition.

However, funeral potatoes are also a logical choice for anyone else who could use a delicious meal brought to them. Funeral potatoes can be made for when someone is recovering from an illness, when a family has a new baby at home, or just about any time you know someone could use a nice hot meal that they don't have to cook for themselves.

You might be wondering why funeral potatoes are such a popular sympathy meal, and if you think about it, it actually makes a lot of sense.
Why are funeral potatoes a popular sympathy food?
1. They're delicious!
There's something incredibly comforting about the flavors in funeral potatoes. Almost everyone loves cheesy potatoes, and transforming them into a casserole with a buttery, crunchy topping is pure genius. When dinnertime comes, all you have to do is scoop yourself a big bowl of this casserole, warm it up in the microwave, and relax for the evening. 

Which brings us to our next point...
2. Funeral potatoes travel and reheat well.
When you're bringing someone a meal, it's best to choose something that is easy to transport and that will taste delicious when reheated. Funeral potatoes fit the bill. Warm them up in single servings in the microwave, or put the whole casserole in the oven to heat through. Either way, you'll have a delicious and comforting meal that tastes just as good as it did right out of the oven.

You can even make your funeral potatoes in a disposable foil casserole pan. That way no one has to worry about returning any baking dishes.
3. Everyone has their own recipe for funeral potatoes.
You might think that everyone would get tired of eating potato casserole all the time (well, some of us wouldn't!), but you can actually get quite a bit of variety in funeral potato recipes.

Traditionally, funeral potatoes are made using shredded potatoes, a creamy sauce of some kind, onions, cheese, butter, and a crunchy topping of corn flakes or potato chips.

Different families will add their own variation by changing the sauce, adding sour cream, adding ham, choosing potato chips over corn flakes, and more.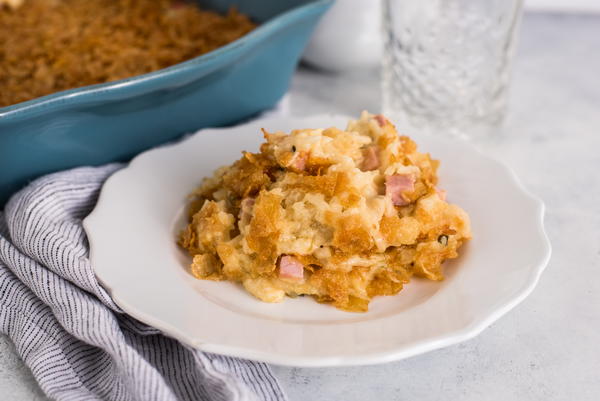 Other Funeral Potatoes Facts
They're not just for funerals.
As mentioned above, funeral potatoes are really just a cheesy potato casserole This means that they will be a hit for almost every occasion and event. Drop them off at a friend's house to welcome them back from a vacation, serve them at Thanksgiving or Christmas, or just make a big batch to stick in your freezer for any evening when you don't want to cook. They are versatile, delicious, and make fantastic leftovers.
They've gone viral!
You might remember a time when the Internet was buzzing about funeral potatoes. It turns out that this was a reaction to product called funeral potatoes that is sold by Walmart and Amazon. It's an instant version of the classic funeral potatoes casserole, but many people were confused by the name. It can sound a little unusual (or even ominous) if you aren't familiar with the tradition!

You can learn more about these instant funeral potatoes here. They might work in a pinch for some, but I think the homemade version will still be pretty hard to beat.
Our Favorite Recipes for Funeral Potatoes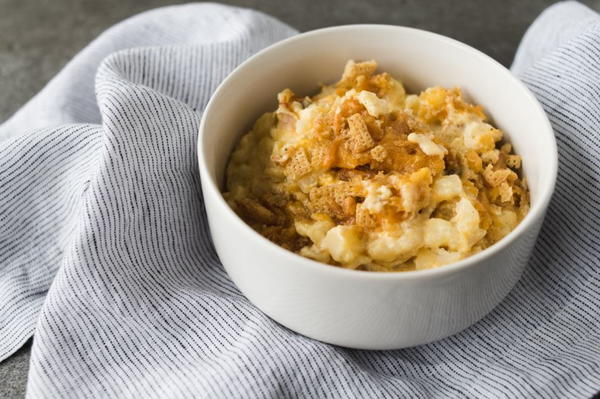 Your Recently Viewed Recipes
Join our community of 5 million cooks!
Get free recipes, exclusive partner offers, and more.
Thank You for Signing Up!
There was an issue signing you up. Please check your email address, and try again.