Cooking on a Budget: 3 Steps to Frugal Cooking
Learn all of RecipeLion's life hacks for cooking on a budget!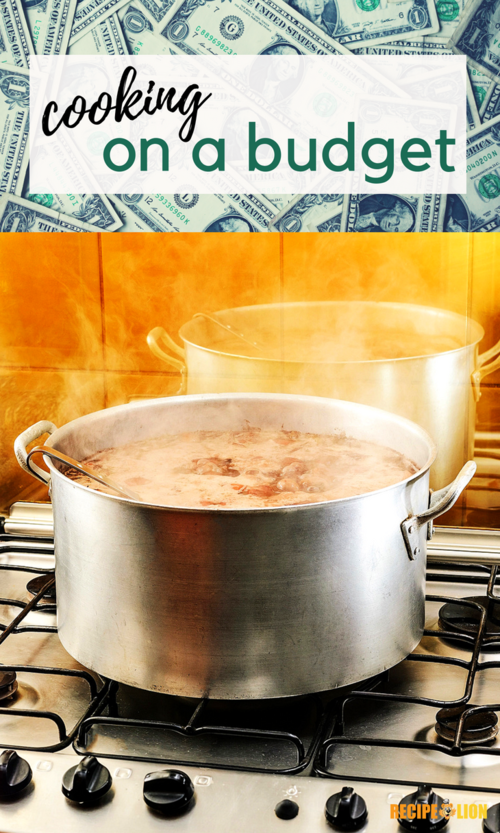 Let's talk cooking on a budget.

Food shopping can be one of the most stressful elements of budgeting. We all have to spend money on food, and we want to eat well, but there are periods in our lives when the numbers are hard to crunch.

Things get even harder when you take into consideration healthy cooking on a budget!

In this comprehensive cooking guide, we will share all of our tips for cooking on a budget, from shopping to recipes and more. Whether you're just cooking for yourself or you're cooking on a budget for two, you too can learn how to make delicious meals for cheap.

You don't have to sacrifice good food for thriftiness. Take all of the stress out of mealtimes and rediscover your love for food and cooking!

We have three simple steps for you: 1) cultivate these habits, 2) buy these ingredients, and 3) make these recipes.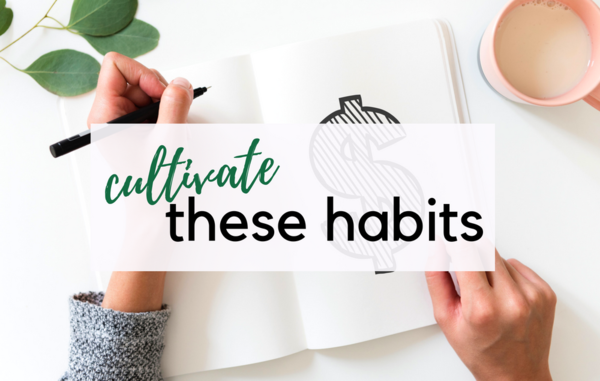 Cultivate These Habits
Most of the trick to thrifty eating is learning new habits. Of course, you need to learn those tips and tricks first before you start applying them! Here's some practices that will revolutionize your grocery budget:
Embrace meal prepping.

The concept is simple: at the beginning of the week, cook all of your lunches (or even dinners!) in advance. Pack them away in the refrigerator or freezer, and for the rest of the week, all you have to do before work is grab and go. This saves a great amount of money because you're only cooking what you need, there's less waste, and you're less likely to spend money at restaurants. Check out our comprehensive guide on how to meal prep!

Sign up for grocery store memberships or rewards cards.

Most of us tune it out when our cashier asks us about a rewards card, but there's no reason not to take advantage of this opportunity! Grocery store memberships are often completely free, and you can get great rebates. Sometimes, grocery stores will run sales for card-holders only; other times, you can load coupons onto the card and receive coupons on the mail based on your recent purchases.

Go grocery shopping on Wednesdays.

The new week's sales go into effect on Wednesdays, so on hump day only, double the sales are in play! Who knew?

Grow your own vegetables.

Even if you don't have a green thumb, it's not too hard to grow vegetables in your garden! Certain vegetables, like tomatoes, bell peppers, jalapenos, and potatoes, are incredibly easy to grow and don't need much space (you can do it in a large pot.) And it will save you a massive amount of money. For a fraction of the price of a couple of tomatoes, you can have more tomatoes than you'll be able to use in one season! Then you can freeze some for later so that nothing is wasted.

Shop at local Asian or Indian markets.

This practice will not only help you support local small businesses, but it will also save you money! In Chicago, a 3-ounce canister of chili powder is $2.00 at the supermarket, but a half-pound canister is $2.99 at the local Asian market in the Indian section. A 25-pound bag of Jasmine rice can easily last a single person six months, and it can cost only around $18. That's mere pennies per serving!

Challenge yourself to a "buy-nothing" week.

Most of us have a lot more potential meals hanging around in our houses than we think. So, why not try to cook down your freezer and pantry? Set aside a span of time--a week, two weeks, or even a month if you're truly brave--during which you only cook from the food shoved into the back of your cabinets or refrigerator!

This forces you to get creative and use up forgotten items. You'll find yourself eating egg white-salsa-goat cheese frittatas, lentil-vegetable meatloaves, walnut-oatmeal-banana pancakes, homemade French fries, and much more! Who knows? You could even discover a new classic recipe. Additionally, this makes you appreciate what you have and reassess your shopping habits.

Not the creative type? Try a website like MyFridgeFood.com or SuperCook.com. All you have to do is input the ingredients you have on hand, and these websites spit out recipes. How cool is that?

Shop by the ounce, not by the price tag.

What if we told you that you've been having the wool pulled over your eyes at grocery stores for years? This tip takes a bit of math, but trust us, it. Is. Essential.

If one bag of broccoli is $5 and another bag of broccoli is $6, you'd probably go for the $5 bag, right? In reality, it's not that easy.

Check for the weight printed on the boxes and bags at the grocery store. If the two bags weigh the same, then feel free to buy the cheaper one. But if the $5 bag is 12 ounces and the $6 bag is 16 ounces, then that's actually $.416/ounce versus $.375/ounce. The $6 bag is actually the better deal!

In general, you want to find the most ounces for the lowest price point, and you can't always tell by eye which bag has more food in it--packaging companies can be tricky. That's why it's essential to find the numerical weight printed on the item.

Shop in season.

I know... we, too, want to feast on pineapple in the dead of winter! But trust us, not only is produce worse when out of season, but it's MUCH more expensive. Not worth it!

Can't live with that? Mosey on down to the next section. We have a few tips to get you the produce you love, out of season, cheap...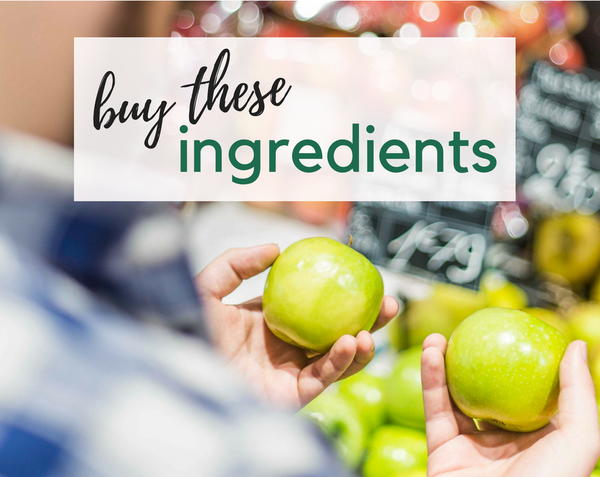 Buy These Ingredients
As much as we'd all love to be eating caviar and filet mignon all day, there are, unfortunately, some constraints when grocery shopping on a budget. Luckily, there are some filling, healthy ingredients you should gravitate towards, as well as ways of buying the things you already eat with cheaper methods:
Buy frozen fruits and veggies.

I know what you're thinking! "But fresh veggies are so much better for you!" But that's not true. Fresh veggies are definitely better for you than canned veggies, which are often steeped in mountains of sugar or salt.

This is not the case with frozen vegetables. They are just as healthy, tasty, and "fresh" as vegetables that have never been inside a freezer. Once they've been thawed, the texture is pretty much identical too, and they behave the same way when cooking.

Also? Frozen fruits and veggies are drastically cheaper than unfrozen ones from the produce aisle. Go for it!
 
When there are sales, buy more in-season bunches of fresh produce than you need.

For example, pineapple tastes worse and is more expensive in winter. BUT, if there was an epic sale on pineapple in July, so you bought plenty, cut it up, and froze it, then you can enjoy summer-fresh pineapple in December.
 
Respect the whole roasted chicken.

One large rotisserie chicken can be used in so many ways, and when on a budget, you should always find a way to use inexpensive ingredients in multiple ways. A whole bird goes much farther than buying raw chicken breasts, the prices of which are much inflated, comparatively. Throughout the week, one rotisserie chicken can yield casseroles, shredded chicken sandwiches, chicken salad, and more. 

On top of that, you'll never have to buy chicken broth again! If you throw the bones into a pot with a couple quarts of water, onion, garlic, and seasonings to simmer, you'll have a scrumptious chicken broth from parts you would have just thrown away otherwise. Now that's thrifty!
 
Buy dried beans, not canned.

This will save you bucketfuls of money! Buy bulk dry beans instead of cans. Sure, it takes a little extra time to actually cook the beans instead of being able to just spoon them out of the can and reheat them, but the time is truly not significant at all, while the savings are. (Bonus: dried beans don't have all that unnecessary sodium! Score!)
 
Purchase large cuts/packages of meat and stretch them out.

Remember that tip we had above about ounces vs. price tag? In general, you're going to be getting a drastically better price per ounce for larger or wholesale purchases of meat. If you know you eat ground beef, chicken, pork, or others on a decently frequent basis, it's worth it to buy a large bag or package up front.

TIP: Freeze the extras in a marinade! Not only is it more flavorful, but you can save up to $3 a pound.

Truly brave? Purchase whole chickens, racks of cow ribs, and other seemingly intimidating cuts! It's super easy to learn how to break down whole chickens or butcher your own cuts. You can get some of these cuts for less than a dollar per pound, and you'll have plenty of trimmings and bones to turn into delicious stocks and broths.
 
Fall in love with eggs.

Breakfast for dinner, anyone?

You can get a dozen regular eggs for less than $2! They have 100 calories each and 6 grams of protein, making them awesomely healthy. You can make scrambled eggs, omelets, fried eggs, poached eggs, and more, and it's easy to bulk them up by throwing in whatever leftovers are hanging around, from cold cuts to roasted potatoes.

Also, if you think that eggs are a boring food, it's possible that you haven't been cooking them in the right way. Try out the Gordon Ramsay method of making scrambled eggs. The ingredients are no different than your average scrambled egg: butter plus eggs. But the secret is in the cooking technique. The result is a scrambled egg that is creamier and more bursting with flavor than any other.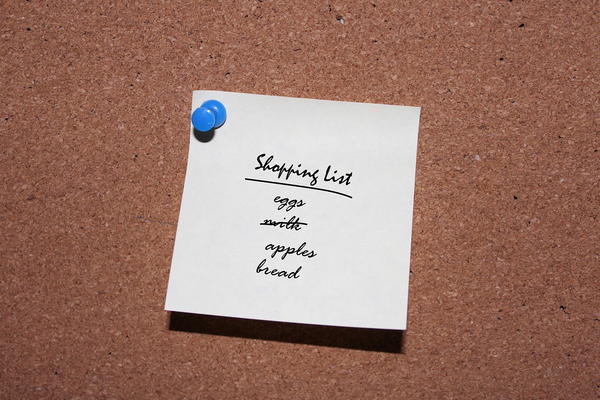 Additionally, we suggest stocking up on pantry staples whenever you can. If you have an extra $10 in your budget one week, maybe pick up some balsamic vinegar or all-spice, or buy some olive oil. We understand that when cooking on a budget it is not realistic to buy these items all at once; however, having them hanging around will save you much grief in the future.

Here are some pantry staples that every household should have:
 
Flour
Sugar: white, brown, confectioners
Rolled Oats
Rice: long-grain white, brown, jasmine rice
Cornmeal
Oils: vegetable, canola, extra virgin
Baking Powder
Mustard: yellow, Dijon
Baking Soda
Cornstarch
Pasta
Vinegar
Soy Sauce
Worcestershire Sauce
Sriracha
Honey
Mayo
Hoisin Sauce
Peanut Butter
Salt
Pepper
Basil
Oregano
Thyme
Cumin
Crushed Red Pepper
Cayenne Pepper
Smoked Paprika
Cinnamon
Curry Powder
Chili Powder
Garlic Powder
Cocoa Powder
Vanilla Extract
Turmeric 
Shredded cheese
Salsa
Tortillas
Onion
Potatoes
Ketchup
Salad dressing
Frozen corn
Tomato sauce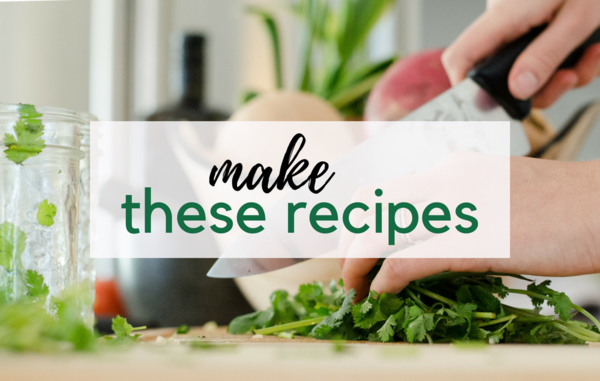 Do you have any essential tips for anyone else trying to cook on a budget? Let us know in the comments section below!
Your Recently Viewed Recipes