14 Easy Meatloaf Recipes
These easy meatloaf recipes are great for quick weeknight dinners.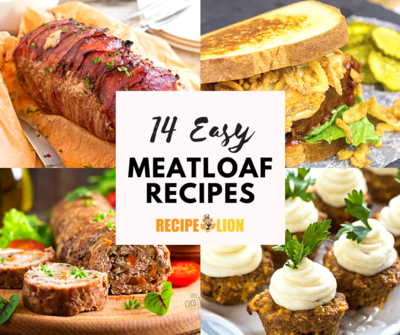 Just about every family has a great meatloaf recipe tucked away somewhere, as well as an opinion on the best way to make meatloaf. After all, meatloaf has been a classic American recipe for decades. That being said, it can sometimes be difficult to make the perfect meatloaf recipe without drying out the meat or getting a crumbly, falling-apart texture.

Thankfully, these 14 Easy Meatloaf Recipes are here to help. Bursting with plenty of flavor, these are definitely some of the best meatloaf recipes on RecipeLion. From Southern meatloaf recipes to bacon meatloaf recipes to healthy turkey meatloaf recipes, there will be something here for everyone. Give them a try, and let us know what you think in the comments!
Table of Contents
Did you eat meatloaf as a family while growing up? Let us know about it in the comments. We'd love to hear your stories!
Your Recently Viewed Recipes