Stove Top Stuffing Turkey Meatloaf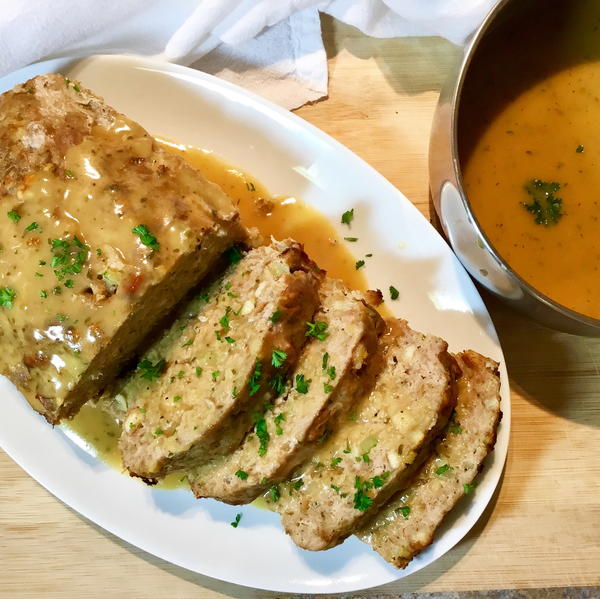 Stove Top Stuffing Turkey Meatloaf
"This meatloaf tastes just like Christmas! I swear, this is going to be on my menu next year for Christmas. One of my little guilty pleasures is the stove top turkey or chicken stuffing. I truly love these stuffings and are the perfect ingredient for this turkey meatloaf! I mean there is your bread and seasonings for the meatloaf, and stuffing and turkey go hand in hand. I've added some cooked onions and celery and VOILA! Turkey meatloaf that tastes like Christmas. Serve this home made gravy and you have THE PERFECT turkey meatloaf!"
Serves4 people
Ingredients
1 (1-pound) ground turkey
1 box of stove top turkey stuffing
1 cup onions (diced)
1 cup celery (diced)
1 egg
2 tablespoons butter
Salt and pepper to taste
In a sauce pan, melt 2 tbsp of butter.

Add in the onions and celery and cook until tender (about 10 minutes) reserve and let cool.

In a large bowl, mix the ground turkey, onions, celery, 1 box of stove top turkey stuffing, one egg, salt and pepper.

Transfer into a bread loaf pan.

Cover with aluminium and bake into a preheated oven at 375 F for one hour.
Your Recently Viewed Recipes