Marshmallow Mischief Review
Marshmallow Mischief treats are gourmet marshmallow and rice confections, affectionately referred to as "blissful bites." Think of them as grown-up rice crispy treats! With 49 flavors and counting, there's always something new to try with Marshmallow Mischief!


Aside from their unique and flavorful taste, Marshmallow Mischeif treats also feature fun and quirky names such as "One, Two, Chai! Chai! Chai!," "Tall, Dark & Crispy," "Peace, Love and Peanut Butter," and "Italian Kiss." You can tell with names like these, Marshmallow Mischief is as playful and creative as it is tasty.


What also makes Marshmallow Mischief unique is that the treats are made only with the freshest, organic ingredients, as well as internationally sourced exotic spices. These aren't your average dessert treats! Plus these rice crispy confections are gluten-free, vegetarian-friendly and free of any high-fructose corn syrup. So enjoy a better-for-you dessert alternative that is just as tasty as your favorite cookie or candy!

You can find the entire selection of flavors on the Marshmallow Mischief website.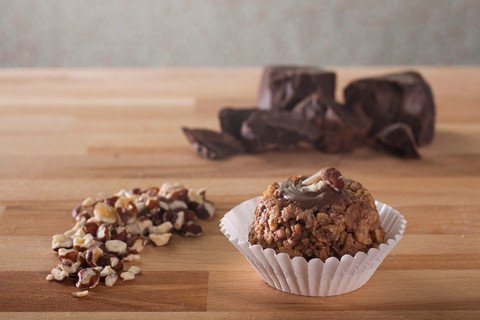 Our team of reviewers tried out some of the Marshmallow Mischief treats and here's what they had to say:


"These crispy rice bites were so much fun! If you're tired of the same old box of chocolates, a box of crispy rice treats from Marshmallow Mischief would be a wonderful alternative. Filled with a variety of different flavors, you don't quite know what you're getting until you chow down which is half the fun! The chocolate flavored Italian Kiss was appropriately decadent while the Plane Jane was refreshingly light. They even come in handy packs so you don't have to eat them all at once. Take them with you, share them – they're completely portable. These snacks would make a great gift for relatives, especially around the holidays and would even make a fun, unique party favor. This is one treat you're not going to want to miss out on."
"I grew up eating rice krispy treats, and I didn't think it was possible to improve on that classic treat. Boy was I wrong! The folks at Marshmallow Mischief have done just that, adding a unique twist to a childhood classic. It has the same texture I would expect, but the flavor here is more "grown up" if you will. It's not unnecessarily sweet, and the flavors are just subtle enough to be appreciated without overwhelming the palate. The frosting used is simply sublime, as I think it tastes better than what's found on most cakes. If you can appreciate a rich dessert with just the right touch of nostalgia then this dessert is for you."
"First of all, I have to say that the packaging of the Marshmallow Mischief treats was so pretty! I almost didn't want to open the box! This beautifully-presented box of desserts would make a great hostess gift or holiday present. Now, the taste... I can't even begin to tell you how yummy these treats were! I tried several of the flavors, including 'Italian Kiss' (hazelnut mixed with milk chocolate) and 'Tall, Dark and Crispy' (a packed-with-flavor dark chocolate treat), as well as several others. They were all so different, but equally amazing. I tried to pick my favorite flavor but couldn't! Although the bite-sized treats are small, they're definitely not lacking in flavor. The taste is powerful and delicious, so just one or two pieces of Marshmallow Mischief is perfect for dessert. If you love cereal treats and marshmallow goodness, this is one dessert you won't want to miss out on!"


"Marshmallows just became gourmet. Marshmallow Mischief is a wonderful little company that makes gluten-free treats that are great for kids and adults. If you love rice krispy treats you have to experience these for yourself. By adding cinnamon and ginger they are able to create a whole new unique flavor to the average rice krispy treat. And they don't stop there. You can have chocolate, coconut or, my favorite, chai tea. Light and fluffy, they aren't too sticky and perfect for a little snack."
Your Recently Viewed Recipes
Join our community of 5 million cooks!
Get free recipes, exclusive partner offers, and more.
Thank You for Signing Up!
There was an issue signing you up. Please check your email address, and try again.