7 Easy Egg Salad Recipes
Plus! Find our classic egg salad recipe below for an easy snack you can make any time.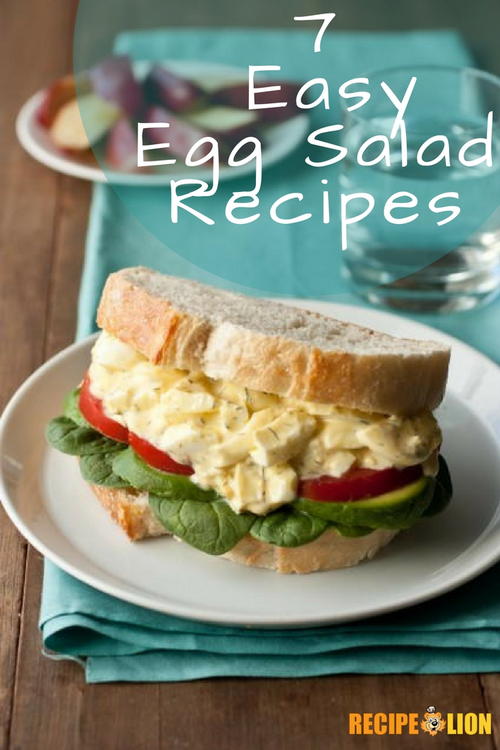 If you're an egg salad lover, you will love our collection of delicious and easy recipes. We have classic egg salad, chunky egg salad, egg salad sandwiches, and more. This collection will help make your summer picnics and potlucks memorable and stress-free. Whether you're looking for a dish to bring to your church potluck, a summer picnic, or even a holiday party, egg salad is one of those classic recipes that pleases a crowd.

If you want to make just the egg salad as a side dish, there are some great recipes below. But never fear! If you prefer your egg salad in a sandwich, all you have to do is grab two slices of your favorite bread, toast them, and spread any one of the tasty egg salad recipes below on top to enjoy. 

Plus, check out our  Classic Egg Salad Sandwich recipe, in full, below. And don't miss our tips for making the best egg salad ever. 

 
Classic Egg Salad Sandwich
Serves: 4

Ingredients

6 hard-boiled eggs, cooled, peeled and chopped
1 green onion, chopped and including some of the green top (about 1 tablespoon)
2 large stalk celery, cut into fine dice (about 1/3 cup)
1/2 cup mayonnaise
1 tablespoon sweet pickle relish
1 teaspoon yellow mustard
Salt and pepper to taste

Instructions

1.  In a medium bowl, combine mayonnaise, pickle relish, and mustard. Add chopped eggs, onion and celery and mix well. Add salt and pepper and stir. Chill in a covered container until ready to serve.

To make 4 club sandwiches, you'll need:

2.  12 slices firm white or wheat bread, crusts removed if desired
 
3.   Romaine lettuce leaves washed and dried well
 
4.  Cut crusts from bread to form perfect squares, spread 2 heaping tablespoons egg salad on 9 of the slices. Top with lettuce cut to fit and stack them:  bread, filling, lettuce, bread, filling, lettuce. Top with the final bread squares and cut in two diagonally; use a serrated knife and gently press down on the sandwich to make it hold together. Chill, well wrapped, until ready to serve.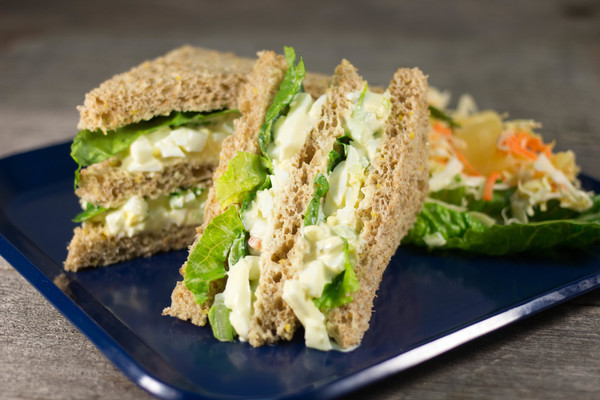 Ultimate Creamy Egg Salad
Serves: 3 cups
Preparation Time: 10 min

You can feel guilt free after eating a whole helping of this Ultimate Creamy Egg Salad. It's a healthy take on the traditional egg salad because half of the mayonnaise is replaced with plain yogurt. Other yummy ingredients include dill pickle relish, mustard, fresh parsley, sweet pepper, and of course the eggs. Store this dish in the refrigerator until you're ready to eat. Then, serve it as an egg salad sandwich or add it to a lettuce salad for the perfect anytime snack or meal. You'll love this recipe all the time, but it's especially welcome if you're wondering how to use up eggs in your fridge!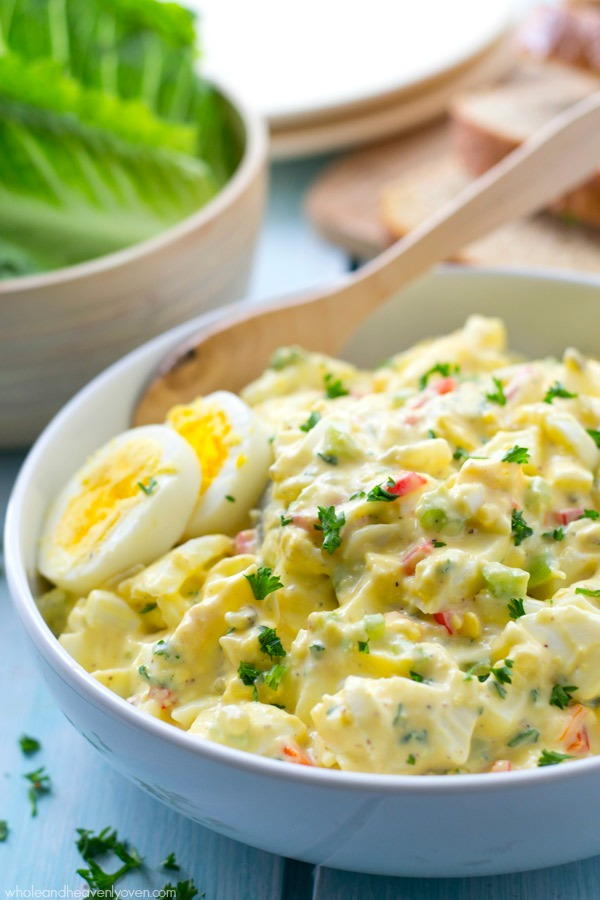 Skinny Egg Salad Sliders
Serves: 4
Preparation: Time: 15 min
Cook Time: 10 min

These Skinny Egg Salad Sliders are a healthy alternative to your usual egg salad. This low-calorie egg salad is made with mostly Greek yogurt and only a dash of mayonnaise, making it much lighter than traditionally mayonnaise-based egg salads. Besides Greek yogurt, the egg salad is comprised of tomatoes, fresh dill, chives, onion powder, garlic powder, salt, and pepper. Served on soft, sweet slider buns, these tasty sandwiches will be one treat you won't want to stop eating. Try serving them as a main dish for lunch, or bringing several of them to a party as fun appetizers.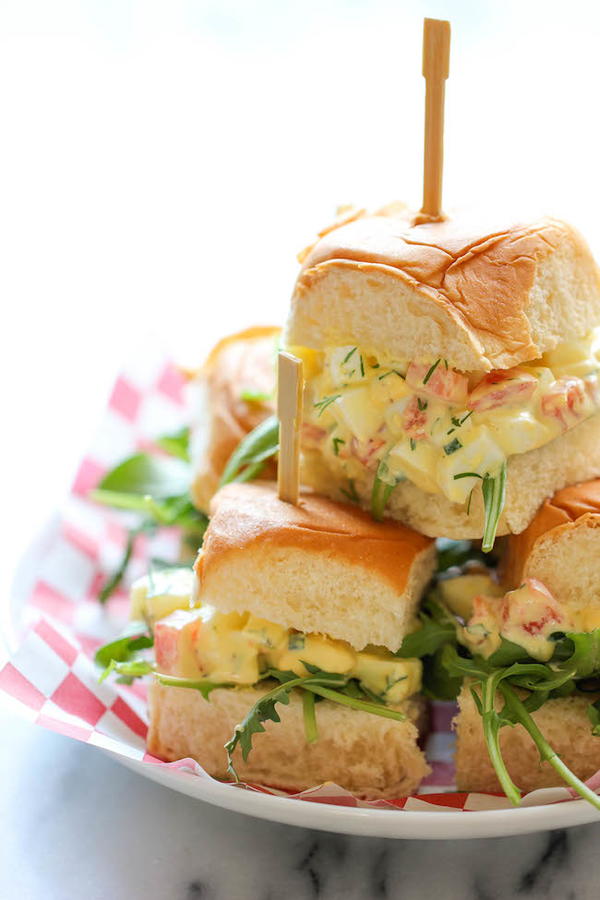 Horseradish Egg Salad Bagels
Yields: 6 open-face bagels
Preparation Tim: 10 min
Cooking Time: 25 min

This Horseradish Egg Salad Bagel recipe is a creatively delicious spin on the traditional egg salad. When put on a bagel, it becomes a great breakfast, brunch, or lunch recipe. It even makes for a tasty snack! The horseradish, dill, and mustard add a tangy flavor that perfectly complements the creamy mayonnaise and egg base. Whip up this easy egg salad recipe as part of a brunch for the special people in your life. Serve with orange juice and fruit and it's sure to be a crowd-pleaser!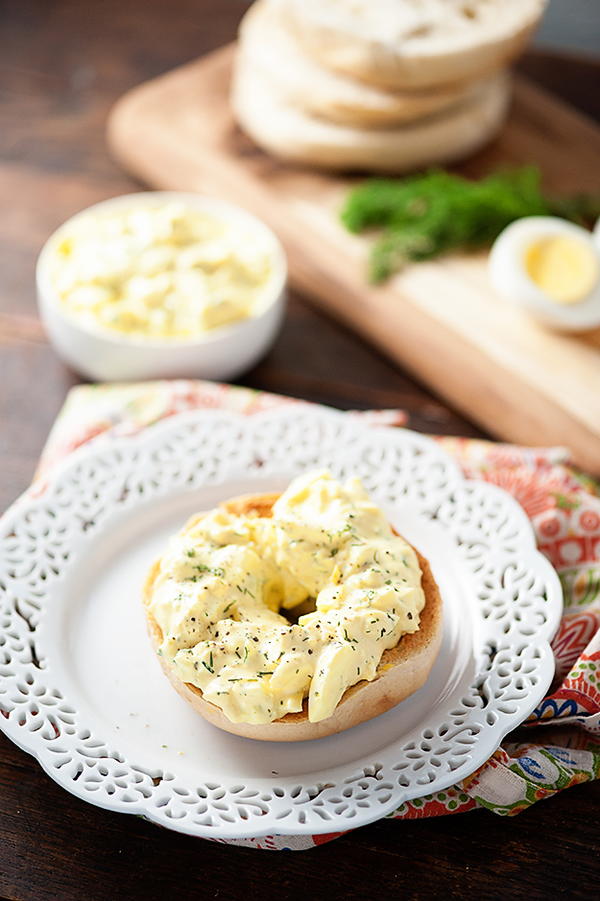 Deviled Egg Potato Salad
Serves: 8
Preparation Time: 35 min

This Deviled Egg Potato Salad is sure to be your go-to side dish for summer! It pairs perfectly with hot dogs, burgers, fried chicken, or anything off the grill! It will be perfect for your summer get-togethers, and it especially has fourth of July written all over it.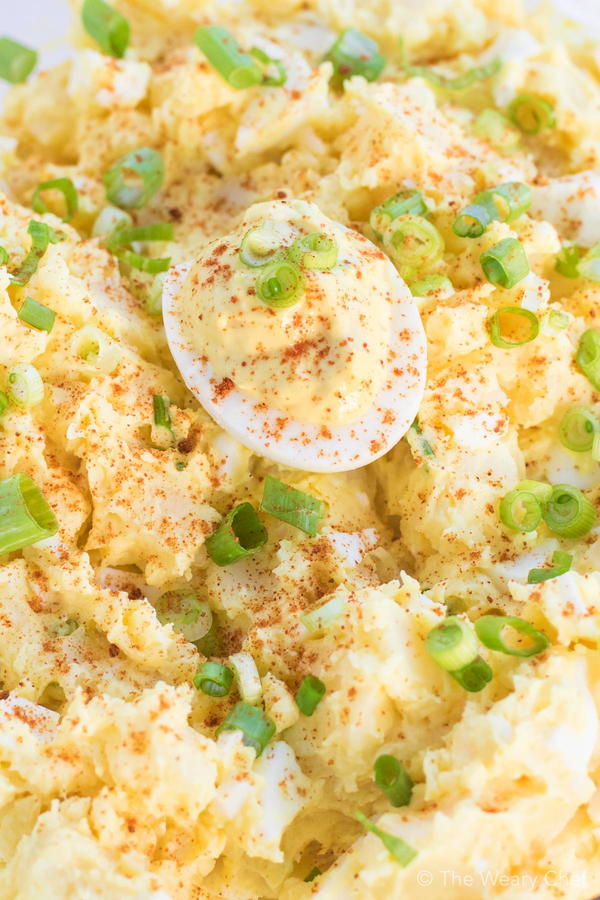 Asparagus Salad with Eggs and Prosciutto
Serves: 4
Preparation Time: 10 min
Cooking Time: 10 min

This Asparagus Salad Recipe with Eggs and Prosciutto is light and fresh and perfectly filling. With soft-boiled eggs, al dente asparagus, pea shoots, Asiago cheese, prosciutto and a lemon-Dijon Vinaigrette. It's a delicious brunch or side salad for a special occasion or just celebrating spring. I must say this salad is spring on a plate. Fresh seasonal ingredients like asparagus and pea shoots. Then some slightly runny soft-boiled eggs cured prosciutto and Asiago cheese!! All topped off with a lemon-Dijon vinaigrette!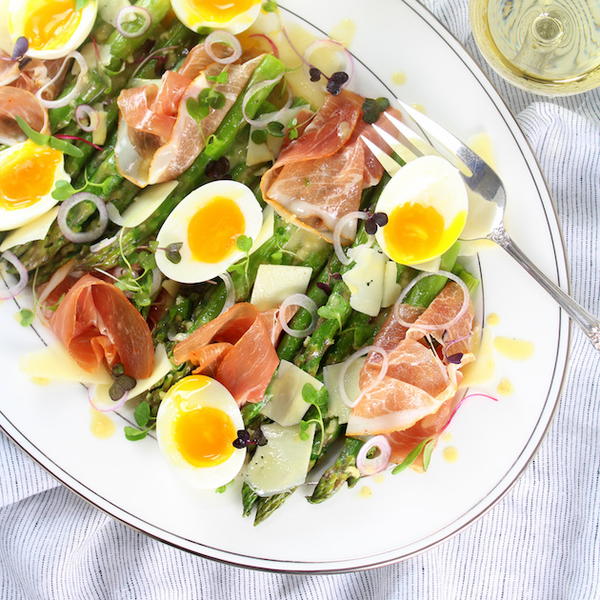 Easy 7-Layer Egg and Potato Salad
Preparation Time: 20 min
Cook Time: 12-15 min

Easy 7-Layer Eggs and Potato Salad is the perfect solution to your potluck woes. Want to bring one of the most beloved potluck recipes to the event? Then you'll want to make sure you have this recipe in your back pocket. Made with eggs, shredded Cheddar cheese, bacon bits and plenty more, this is an easy potato salad recipe that will keep them coming back for seconds. Bust out this recipe anytime this summer, and it's sure to be a hit no matter the occasion!
Lightened Up Egg Salad
Serves: 4
Preparation Time: 10 Min

When you're craving a delicious deli salad for lunch or dinner but don't want something that will weigh you down, try this recipe for Lightened Up Egg Salad. Removing the yolks from some of the eggs makes this egg salad recipe healthier than most, but it still tastes just as yummy! Spread it on bread or eat it on its own. This classic egg salad dish is great no matter what.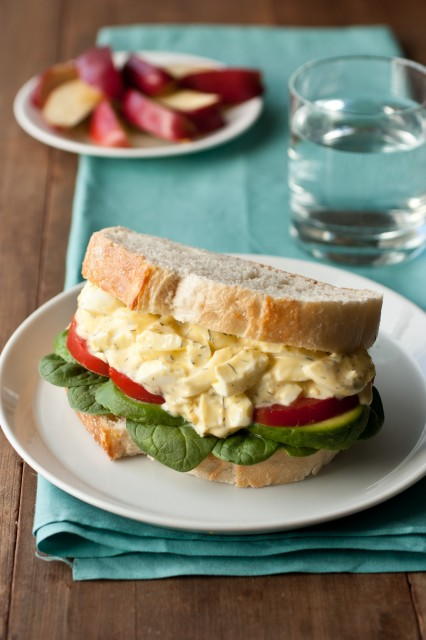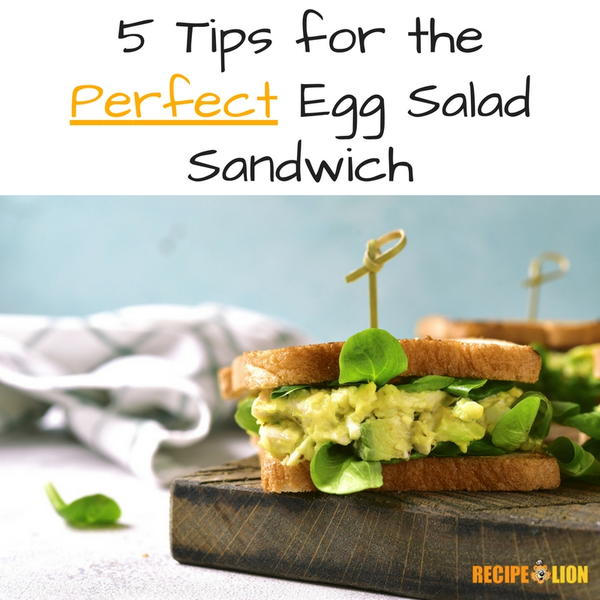 1. All good egg salads start with perfectly boiled eggs. The yolks should be just cooked through but not chalky and the whites should be tender.

2: Use a box grater to cut your eggs. This will ensure evenness throughout and takes less time than chopping with a knife if you're making a large batch of egg salad for a party or potluck.

3. Crush and mix all your ingredients together by hand. They'll be much gentler on the ingredients than a whisk. Once the yolks, mayonnaise, and whatever other ingredients you love in your egg salad recipe are together in a bowl, mix everything up by hand to get a nice consistency with just the right amount of texture!

4. Play around with the elements! Besides the basics (i.e. hard boiled eggs, mayo, salt, and pepper), test out flavors and textures for what you like best. Some recommendations include celery bits, sliced radishes (these work better if you're making a sandwich rather than mixed into the salad), onions of any variety (no worries about leftovers if you know how to store cut onions), shallots, finely chopped jalapeno bits, etc. This is your time to get creative!

5. For a fresh and light taste, squeeze some lemon juice and add a bit of lemon zest to your mixture. A pinch of parsley also does wonders!
Your Recently Viewed Recipes
Join our community of 5 million cooks!
Get free recipes, exclusive partner offers, and more.
Thank You for Signing Up!
There was an issue signing you up. Please check your email address, and try again.