How to Substitute for Molasses
Whether your molasses has crystallized or you've just run out, here are some easy molasses substitutes!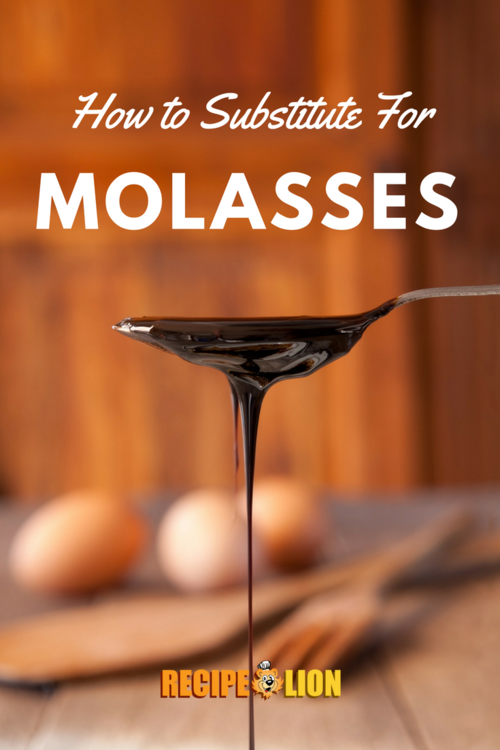 Molasses is one of those ingredients that all too often can sit forgotten at the back of your pantry until suddenly you find yourself in dire need of it. Then, of course, you unscrew the jar only to discover that there's not enough left to coat a spoon, or worse, you now have crystallized molasses on your hands.

Naturally, you can't complete your gingerbread or gingersnap cookies without molasses, and your homemade brown bread or applesauce cake won't be complete without a generous drizzle. So what can you possibly do? What can you substitute for molasses, or how do you make molasses at home?

Fear not, because there are plenty of molasses substitutes out there. It is actually a simple matter to substitute a number of ingredients for molasses, as long as you know the proper measurements, tips, tricks, and workarounds. This easy tutorial will show you some of the best methods for substituting for molasses, as well as our favorite easy recipes with molasses. Enjoy!
What to Substitute for Molasses
Learning how to substitute for molasses is not at all difficult. For normal molasses, there are quite a number of available substitutes. You're sure to have one of these quick molasses substitutes hanging around in your pantry or refrigerator.
 
Maple Syrup: Molasses and maple syrup are very close relatives. It's an easy matter to swap out one thick, sticky, sugary syrup for another. Substitute maple syrup for molasses with a one to one ratio--one cup of maple syrup for one cup of molasses.
 
Brown Sugar: Did you know that brown sugar is made with molasses already in it? That means that you can substitute brown sugar for molasses, and you'll still get that rich brown color, too. Brown sugar can be substituted with  3/4 of a cup for every one cup of molasses.
 
Honey: Honey is thicker than maple syrup, so it will be texturally more similar to substitute honey for molasses. However, molasses is definitely more bitter than honey, so the flavor might be altered. To mimic the flavor of molasses, you might consider adding extra spices to the recipe. Honey is substituted in a one-to-one ratio with molasses.
 
Dark Corn Syrup:  Unlike light corn syrup, one of the ingredients in dark corn syrup is actually a refined type of molasses. Using dark corn syrup results in a decently good match for molasses' color, texture, and consistency. Substitute in a  one to one ratio.

TIP: on the other hand, if you're ever out of dark corn syrup, you can make it by adding 1/4 cup of molasses to 3/4 cup of light corn syrup!
 
Granulated Sugar: Granulated sugar is not the best substitute for molasses, but it absolutely will function in a pinch. Add 3/4 cup of granulated sugar to 1/4 cup of water and boil it to form a syrup. Optionally, if you want to thicken the consistency to be a bit more similar to molasses, also add 1.25 teaspoons of cream of tartar.
 
Apple Sauce:  For a healthier touch to your recipe, apple sauce is a great substitute for molasses! Unfortunately, there is no set measurement, so you will have to eyeball this one a little. If the apple sauce is not already prepared with sugar and cinnamon, make sure to add some in before using this as a substitute for molasses.
Do not use blackstrap molasses as a substitute for molasses. 
This bitter, non-sweet syrup is far more dissimilar to molasses than any of the substitutes above. Don't be fooled just because it has "molasses" in the name!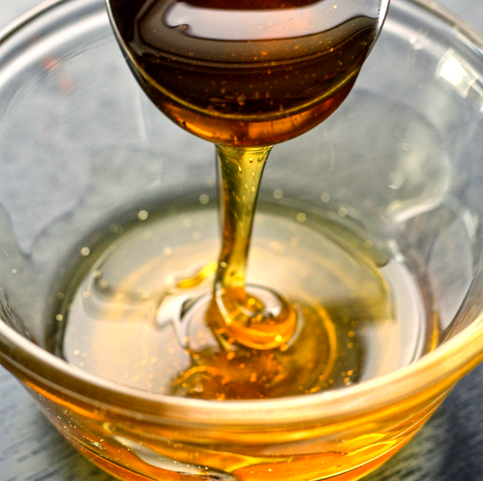 Looking for more substitution cooking hacks? Save yourself time and make your own with ingredients you might already have on hand with thisHomemade Buttermilk Substitute
How do you make molasses at home?
Alternatively, if you want to make molasses at home, that is an option as well. It will be time-consuming, but it's fun to be self-sufficient!

The only ingredient you need to make molasses is sugarcane juice. You can buy it from the store, or you can purchase a sugarcane yourself, strip the leaves and seeds, then run the stalks through a mill and collect the juice in a jar. Preparing sugarcane is a bit difficult, however, so store-bought sugarcane juice is just as good.
Bring the sugarcane juice to a boil. As soon as you've achieved a boil, turn the heat down enough so that you're getting small but constant bubbles.
 
Allow the juice to boil for six hours. Stir regularly to avoid making a sticky mess burned into the bottom of the pot. Additionally, green gunk will appear at the top of the liquid--that's okay. It's natural! Skim off the green whenever it arises to remove impurities from the molasses.
 
Your molasses is done once six hours have passed, or once the green gunk has begun to turn yellow. At this point, when you stir the molasses, sticky strands should follow your spoon wherever it moves.
To make 
homemade dark molasses, 
boil the mixture for another six hours. This molasses will be less sweet and a bit thicker.
For 
how to make blackstrap molasses, 
boil the mixture again for the third and final time. Blackstrap molasses is very dark and rather bitter.  
How to Fix Crystallized Molasses
Crystallized molasses may look scary, but they're not a bad thing at all! Crystallization happens naturally to molasses as it sits and waits to be used. It's just the result of the sugar hardening. Pour the molasses onto the stovetop, boil it until the crystals have disappeared, and put the molasses back in the jar. Voila!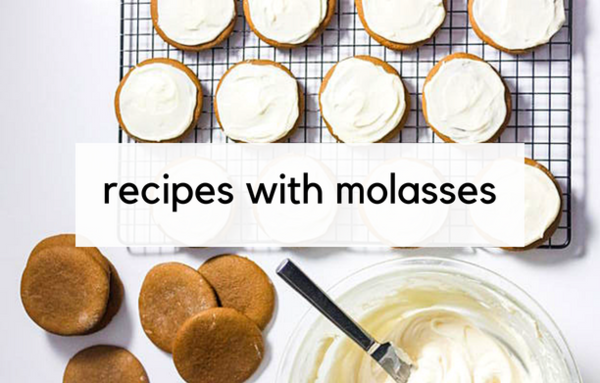 Recipes with Molasses
Now that you know how to substitute for molasses and how to make molasses at home, you should put that knowledge to good use! Here are some of RecipeLion's favorite recipes that use molasses in them.

Amish Molasses Cookies: These easy Amish cookies from scratch are similar to gingerbread cookies, but they're much softer and richer.
Homestyle Yeast Rolls with Molasses Butter: Everyone loves a good pillowy, buttery yeast roll, but they're even better when they're brushed with a homemade molasses butter!
Molasses Pecan Praline No Churn Ice Cream: Who knew ice cream could be so easy to make? You'll love this homemade vanilla molasses ice cream.
Molasses Pomegranate Braised Short Ribs: Don't forget to use molasses in savory food, as well. It makes a perfect glaze for the beef in the recipe.
Gingerbread Cookies: And, of course, there's the most classic molasses recipe of all--gingerbread cookies! The brown sugar and fragrant spices in this recipe will put a smile on your face.
What's your favorite use for molasses? Let us know in the comments!
Your Recently Viewed Recipes
Join our community of 5 million cooks!
Get free recipes, exclusive partner offers, and more.
Thank You for Signing Up!
There was an issue signing you up. Please check your email address, and try again.