How to Store Cabbage
Find out how to store cabbage from the garden or the supermarket (and how to freeze it!).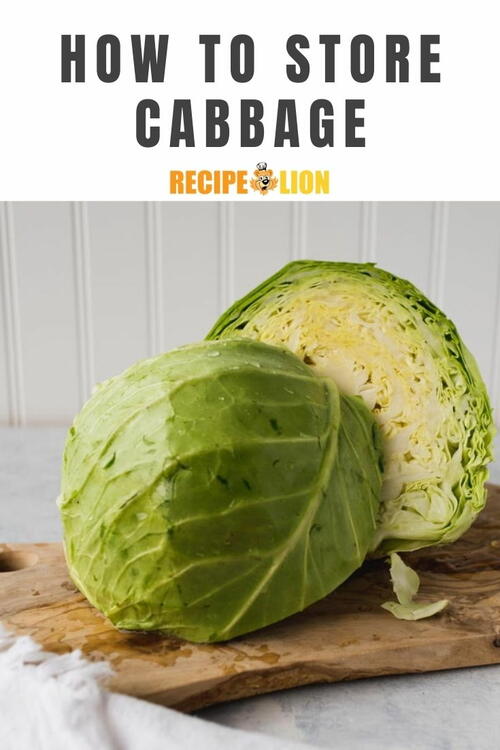 Cabbage has long been a favorite winter vegetable precisely because it stores well. If you can create the right environment for your cabbage, then it can stay fresh for weeks or even months.

We'll tell you how to store cabbage in the refrigerator, because that's what most of us have to work with.

However, you are really in luck if you have a root cellar at home! That space is ideal for storing cabbage for the winter, and so we have some tips for that method as well.

And, of course we couldn't let you leave without some delicious cabbage recipes.

After all, you'll need something to do with your cabbage once you've stored it so expertly. Try some of our tastiest recipes with this vegetable below.
How to Store Cabbage in the Refrigerator
Don't wash the cabbage or remove the outer leaves before storing. The outer leaves protect the inner leaves from drying out, but excess water from washing can lead to rot or mold.
Store whole cabbage in the refrigerator in a crisper drawer with a high humidity setting, if you have one. You can put it in a plastic bag if you want, or you can just put it in the drawer.
Stored like this, the whole cabbage can last for 3-4 weeks in the refrigerator.
Loving this? Check out these 14 Cabbage Recipes!
Note: This recipe is from RecipeLion Cooking Club. Non-members can access 3 free recipes every month. Subscribe to the RecipeLion Cooking Club for unlimited access to their entire recipe archive, featuring hundreds of exclusive recipes!
How to Store Cabbage in the Root Cellar
Lots of people wonder, "Does cabbage need to be refrigerated?" And yes, you should generally refrigerate your cabbage to keep it fresh. However, if you have a root cellar, then this is an even better place for cabbage than the refrigerator. It can last for much longer! Root cellars are an ideal storage space because they have a cool temperature and a high humidity.
Don't wash the cabbage or remove the outer leaves (leave the roots on if you can).
Store it stem-side up on a shelf in your root cellar. Leave ample space between each head and any other vegetables.
You can also hang the cabbage upside down in the root cellar or wrap in newspaper and store on the floor.
Stored like this, cabbages can stay fresh for 3 months or more.
How Long Does Cabbage Last?

The answer depends on how you store it. Here's a quick overview --

-- 3-4 weeks for whole, unwashed cabbage stored in the fridge
-- 3 months for whole, unwashed cabbage stored in the root cellar
-- 2-3 days for cut cabbage stored in the fridge
-- 2-3 days for shredded cabbage stored in the fridge

As you can see, you'll gain a lot more shelf life if you don't cut or wash cabbage before storing it. If you cut into it, be sure you are ready to use it quickly or freeze it.

If you've got shredded cabbage that you want to freeze, turn it into coleslaw first to get the best results! Learn how here.Solved: Can You Freeze Shredded Cabbage for Coleslaw?
How to Store Cabbage After Cutting
Once you cut your cabbage, its shelf life is shortened considerably. But don't worry! It can still stay fresh for a few days.
If you have a half or quarter of a cabbage left over, wrap it tightly in plastic wrap. You can also store it in a plastic bag, making sure to push all the air out.
Store it in the refrigerator, in a crisper drawer if you have one.
Stored like this, cut cabbage can last in the refrigerator for 2-3 days. Throw it out when it begins to look discolored or shriveled, or if it smells funky.
How to store raw shredded cabbage?
It's best when eaten fresh, but you can store it in the refrigerator for 2-3 days. Just place it in an airtight container.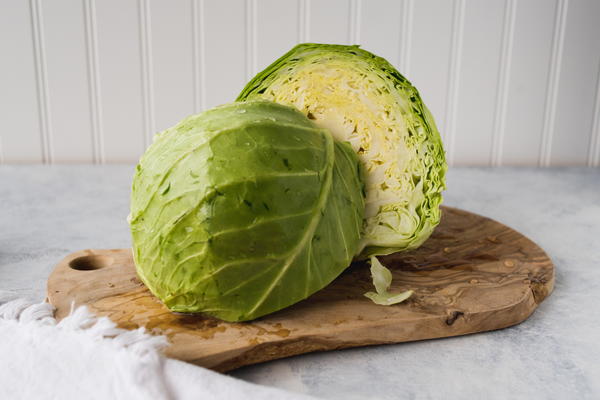 How to Freeze Cabbage
Freezing cabbage is an easy way to have cabbage on hand whenever you need it!
Start by washing your cabbage and trimming off the extra leaves. If your cabbage comes directly from the farmstand or your garden, you'll want to do an extra step to make sure that there aren't any insects hiding out in the cabbage leaves. Simply soak the whole cabbage heads in a salt water solution (1-3 Tbsp of salt per gallon of water) for half an hour. You can also let the cabbage soak in unsalted water for a few hours.
Once your cabbage is thoroughly washed, cut it into quarters. Be sure to leave the stem at the bottom of each quarter in order to help it hold together.
Meanwhile, heat a big pot of water until it's boiling. Also prepare a large bowl of ice water.
Blanch the cabbage quarters by placing them in the boiling water for 3 minutes. Then transfer them to the ice water to cool rapidly.
Once the cabbage is cool, pat the quarters dry.
Place the cabbage on a cookie sheet with some space between each quarter. Place the cookie sheet in the freezer and flash freeze for 12 hours or so.
Once the wedges are frozen, you can put them in large freezer bags and put in the freezer for longer storage. Flash freezing keeps the cabbage wedges from sticking together, so you can put a few in each bag.
Stored like this, frozen cabbage can keep for several months.
How to Use Cabbage in Tasty Cabbage Recipes!
You can easily use fresh cabbage that you've stored in your refrigerator or root cellar for these recipes. However, you can also use cabbage that you've stored in the freezer for these dishes. Some of the recipes, like the cabbage rolls, are especially good when you use the frozen vegetables.

Did you know that instead of blanching cabbage leaves to use in cabbage rolls, you can freeze them instead? As they wilt in the freezer, they'll become soft, pliable, and perfect for making cabbage rolls! Try one of our all-time favorite recipes for cabbage rolls here.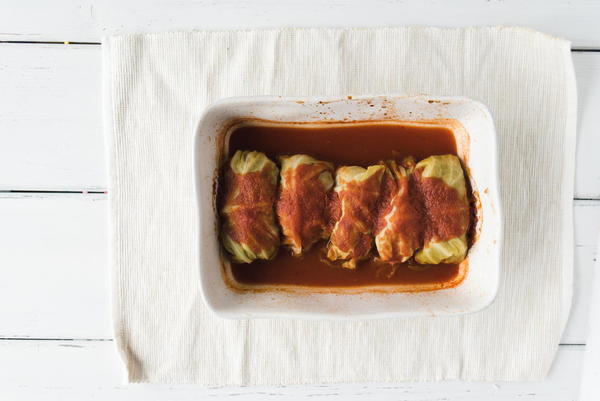 Your Recently Viewed Recipes
Join our community of 5 million cooks!
Get free recipes, exclusive partner offers, and more.
Thank You for Signing Up!
There was an issue signing you up. Please check your email address, and try again.