"Top Rated Amish Recipes: 26 Classic, Old-Fashioned Recipes" eCookbook
Some recipes are worth keeping around, unchanged, for generations. These wonderful Amish recipes have preserved the taste of a simpler time. The Amish sense of community is evident even in their recipes, so invite your friends over for a baking party or surprise a fellow chef with a bread starter. Amish recipes are best when they're being shared with friends and family. Enjoy creating a wholesome meal made in your very own kitchen with this collection of Top Amish Recipes: 26 Old-fashioned, Classic Recipes. As you explore a variety of recipes from Amish Friendship Bread (p. 12 and 14) to a Perfect Peach Cobbler (p. 32), you'll find that the past isn't so far away.
These Amish recipes are the perfect way to bring warmth and simplicity into your household. Hearty comfort food is what these old-fashioned recipes are all about. Whether you're composing a menu for a traditional family meal or just want an easy meal, these recipes are sure to deliver. There are even recipes to share with friends. Amish recipes are all about community and family, so you won't be able to keep these dishes to yourself. Share the satisfaction that comes from a homemade meal with your loved ones and create a feast inspired by the Amish. These recipes are all easy to make, ensuring that you will look like a master chef.
Top Rated Amish Recipes: 26 Classic, Old-Fashioned Recipes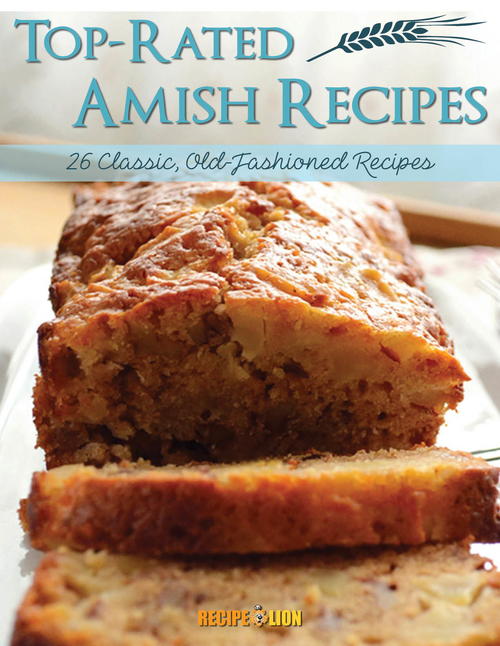 Table of Contents
Inside this Free eCookbook
Amish Soup Recipes and Easy Side Dishes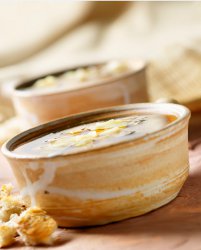 Soups and side dishes are a great way to add a little variety to a meal. Pair one of these delicious soups or sides with one of your favorite dishes and you'll see how easy it is to add a touch of traditional flavor to your meals. These Amish soup recipes are an easy way to give a weeknight dinner menu a nutritional boost. Amish Potato Corn Chowder (p. 9) is just one of the tasty easy side dishes to be found in this eCookbook. Try out the rich and creamy Amish Church Soup (p. 7) for an easy soup that will add a comforting element to any meal. The Amish Country Corncakes (p. 10) is a wholesome side that will instantly add flavor to any dinner menu. These special old-fashioned recipes will make dining a unique experience that the whole family will enjoy.
Amish Bread Recipes and More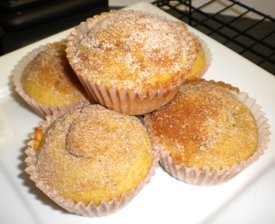 There's no need to fear these old-fashioned bread recipes. Simple ingredients and steps make these recipes an excellent source of home cooked flavor for your meals. Whether you make toast or sandwiches with your finished product, you'll enjoy the process of creating homemade bread. Cement a new friendship or reconnect with an old friend by sharing the Amish Friendship Bread Starter (p. 12) Making your own bread is a uniquely rewarding experience that you'll want to give to others, even if they're just appreciating your hard work with their breakfast. You'll love making (and eating) everything from Vintage Amish Cinnamon Bread (p. 18) to Amish Mini Loaves (p. 16). Homemade bread is a wonderful treat year round, and these Amish bread recipes have a particularly rustic quality that makes every bite an exquisite experience.
Amish Main Course Recipes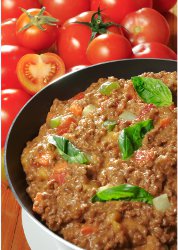 If you're looking for simple comfort food, you're in the right place. These Amish main course recipes are hearty and filling, everyone who takes a bite will be clamoring for seconds of these delicious meals. Go whole hog and build an entire Amish inspired menu around these comforting recipes. Even if you serve one of these old-fashioned recipes alone, these dishes are sure to please the whole family. The emphasis in these Amish recipes is on simple, fresh ingredients that will refresh and comfort you with every bite. There aren't any exotic or strange ingredients in this eCookbook, but that doesn't mean that the recipes aren't phenomenally delicious. In this eCookbook, you'll get delightful recipes like the Amish Do It Best Beef Bake (p. 23), Amish Cabbage Casserole (p. 26), and Homemade Amish Chicken Pot Pie (p. 29). Any of these traditional recipes will wow taste buds with strong, simple flavors that capture the beauty of a basic lifestyle. No matter what kind of dish you typically like, all of these Amish main course recipes are sure to be home run recipes. The simple flavors of these old-fashioned recipes will delight even the most picky of eaters, making these Amish recipes perfect for any household.
Amish Recipes for Dessert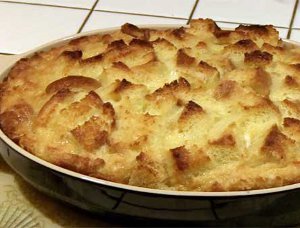 These old-fashioned desserts will enchant your taste buds. These recipes combine naturally sweet ingredients with a little sugar to create desserts that no one will be able to turn down. There's a dessert here for everyone, whether you're a fan of cake or cookies. After trying out one of these recipes, you won't be able to rest until you test out every one of these Amish recipes for dessert. Before you know it you'll be winning competitions at the county fair with these phenomenal dessert recipes. Old World Oatmeal Cookies (p. 41) and Vintage Bread Pudding (p. 37) are classic dessert recipes that you'll love to rediscover. And, in the spirit of the Amish Friendship Cake (p. 35), be sure to share your new found favorite dessert recipes with your friends and family. Anyone who has a soft spot for dessert--and who doesn't like their sweets--will adore these Amish recipes. There is an emphasis on sharing food in the Amish culture, evident in the various "friendship" recipes. Strengthening community ties through sharing is the perfect excuse to do some surprise baking for someone special in your life. Everyone who takes a bite of these Amish recipes will become an instant fan and want to try more old-fashioned recipes.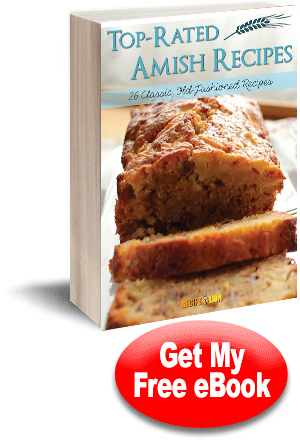 Get your free copy of Top Rated Amish Recipes: 26 Classic, Old-Fashioned Recipes today!
Sign up for our Email Newsletter!
And as a friendly reminder, with your free copy of the "Top Rated Amish Recipes: 26 Classic, Old-Fashioned Recipes" eCookbook (as with all of our downloadable eCookbooks) you can also subscribe to our free Quick and Easy Recipes newsletter to get free recipes delivered to your inbox every week. Become a part of the RecipeLion community, by subscribing you will receive:

Weekly emails with free recipes, tips, collection pages, videos and more + a weekly wrap-up.
Chances to win cookbooks and food products from our weekly giveaways and contests.
New recipes and eCookbooks made available to you throughout the year.
Access to our recipe large collection full of over 40,000 recipes, including budget friendly and quick and easy recipes.
The opportunity to share ideas and help others in the recipe and cooking community.

Need Help Downloading?
For help downloading this eCookbook, please see our guide on how to download our eCookbooks.
To view and download the complete collection of free RecipeLion eCookbooks, click here.
Your Recently Viewed Recipes
Join our community of 5 million cooks!
Get free recipes, exclusive partner offers, and more.
Thank You for Signing Up!
There was an issue signing you up. Please check your email address, and try again.