How to Clean Cookie Sheets
Here are some foolproof methods for cleaning old cookie sheets.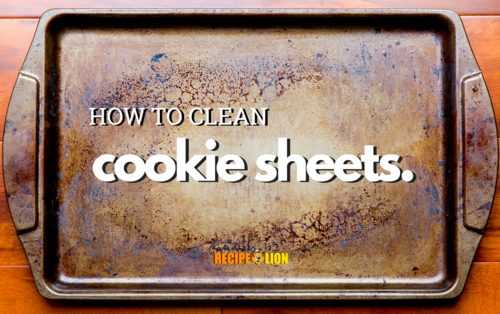 Cookie sheets and sheet pans are easy to cook with, but not so easy to clean. Old cookie sheets can be so covered in brown stuff that you can't even see the original color. It can be incredibly frustrating to scrub a cookie sheet for thirty minutes and see no difference in the rust, gunk, and baked-on grease.

Unfortunately, that frustration could only rise as you begin to research the best way to clean cookie sheets. For example, at the end of the day, what is the best cookie sheet cleaner? There are all kinds of different methods. Is it better to clean cookie sheets with baking soda, or to clean cookie sheets with vinegar? What about hydrogen peroxide? Not only are there lots of myths out there, but you don't want any overly-acidic cleaning product to damage your best cookie sheets, either.

Here is a collection of our top six solutions for how to clean cookie sheets. These useful tips and tricks should have your sheet pans squeaky-clean in no time. Let us know in the comments which method worked best for you!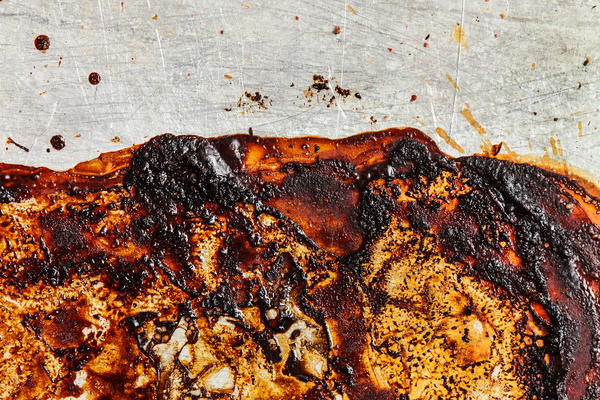 Solution One: Baking Soda and Warm Water
This is one old wives' tale that actually works. Sprinkle baking soda on the dirty cookie pan, then soak it in warm water. Let the pan sit for up to two hours--resist the urge to cut it off early! Once two hours have passed, take a coarse sponge and wipe off the baking soda. Your pans will look brand new.

Some versions of this method add hydrogen peroxide into the mixture, but be wary of that, since hydrogen peroxide can easily ruin your pans.

The best thing about this method to clean old cookie sheets is that it doesn't take a whole lot of elbow grease. Time will do most of the work for you!
Solution Two: Cream of Tartar and Hot Water
Get rid of all of that greasy, baked-on crud with cream of tartar. Mix it with extremely hot water and a washing powder such as OxiClean, then wipe with a rough pad or sponge.
Solution Three: Clean Cookie Sheets with a Magic Eraser
Have you ever heard of a Magic Eraser? This cleaning product by Mr. Clean is a lifesaver. One swipe of a magic eraser will carve straight through the gunk on your cookie sheets.

Unfortunately, it can be expensive to keep buying these Magic Erasers, as they don't tend to last for long at all. To save a few bucks, try making this easy DIY Magic Eraser.

Keep in mind that the Magic Eraser isn't safe for all surfaces! Read below to make sure that it won't ruin your pans. The same goes for Borax and steel wool, which we suggest below.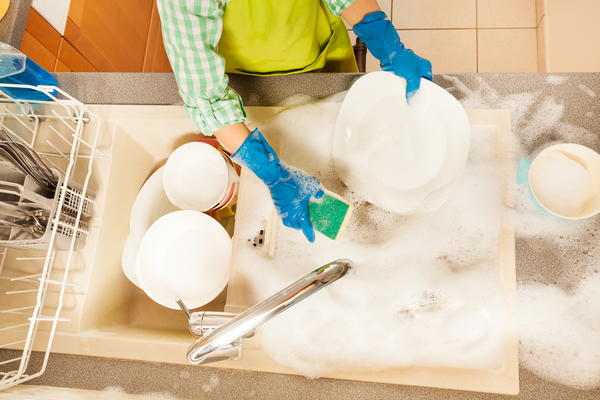 Solution Four: Borax and Warm Water
We know what you're thinking: Borax is for laundry! However, that's not all it's good for. Borax is great for cleaning sheet pans as well. Add a half a cup of Borax to a sink full of warm water. As soon as it's dissolved, you can start to wipe the cookie sheet down, watching all the crud float away.

Borax (unlike boric acid--don't get them confused!) is a natural cleaner that, like salt, comes straight from the ground. Although it doesn't penetrate skin very well, if you have extremely sensitive skin, you might want to wear plastic gloves while cleaning with it, because it can be an irritant.
Solution Five: Steel Wool
This takes a little bit of sweat, but in desperate cases, steel wool will absolutely strip your dirty cookie pans down to brand-new. If you have some steel wool hanging around under your sink or in your garage, give this method a shot.
Solution Six: Ketchup
No, this isn't a practical joke! The natural acids in ketchup are perfect for eating through the grease stains on your old sheet pans. With this method, you also don't have to wait hours for the product to set in; just squirt the ketchup onto the dirty surface and start scrubbing. You'll be surprised at how well it works!
How do I clean non-stick cookie sheets?
It's a good instinct to ask this question! You don't want to ruin your good pans. Here's a handy cheat sheet for how to clean non-stick sheet pans, how to clean stainless steel cookie sheets, and how to clean aluminum cookie sheets.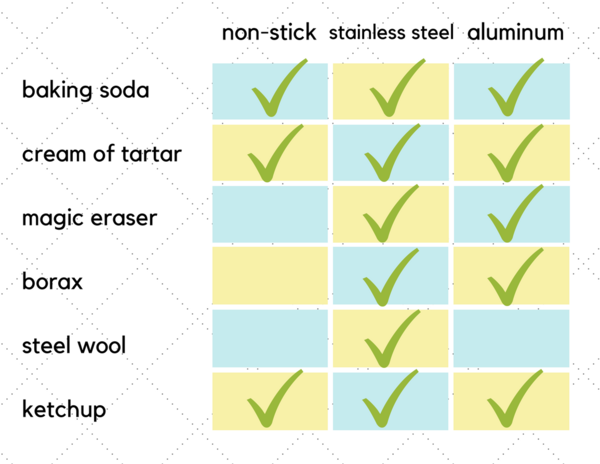 What's your favorite thing to make with cookie sheet pans? Let us know in the comments!
Your Recently Viewed Recipes
Join our community of 5 million cooks!
Get free recipes, exclusive partner offers, and more.
Thank You for Signing Up!
There was an issue signing you up. Please check your email address, and try again.