22 Ways to Reuse Old Food Containers & Other Frugal Ideas
Since food packaging can be such a waste and just ends up adding more garbage to the pile, we asked our Facebook fans what interesting ways they reuse their old kitchen containers? We got a lot of great frugal ideas! Finding ways to reuse these old containers is a great way to save money and cut down on trash. With frugal ideas like these, you just might find the perfect use for something you never would have thought of before.

Remember - recycle reuse reduce. Check out some of the best frugal ideas we've collected below! Plus for more frugal ideas and great frugal recipes, check out 25 Poor Man Cheap Meals and Frugal Recipes.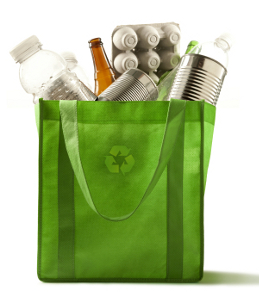 Table of Contents
Leftovers/Food Storage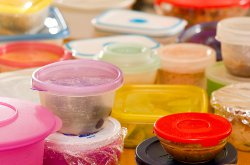 Save the cool whip containers to use during peak produce season to store fruits and veggies. - From Jan G.

Wash old plastic food containers and keep them for when guests come over and want to take left overs home, or use them to give away baked goodies you've made. - From Susie Beetham in Monroeville, IN

Use Folgers plastic coffee containers to give away cookies. Then you don't have to worry about getting the containers back. - From Helen C.

Cut off the top 1/3 of liter of pop, you can use that as a clip for chips or whatever you need to seal. Just pull the bag up thru the spout and then you can fold the bag down back over the spout, and it's sealed! - From Janet S.

Try using the lids from large jars as covers for cups in the microwave. - From Joyce S.

Save the plastic containers from cottage cheese, yogurt, or just about anything. Then when you have a family gathering there's enough containers to send everyone home with leftovers. - From Cora R.

Use plastic containers from margarine/etc as freezer containers and containers for leftovers for another meal. - From Peggy R.

Organizing Small Items/Craft Frugal Ideas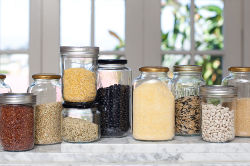 Baby food jars are great in the sewing or craft room for all sorts of small item sorting. - From Cathy W. P.

Old plastic containers like peanut butter jars and butter bowls are great for putting loose screws, nuts, bolts ect. in. - From Susie Beetham in Monroeville, IN

Use old plastic containers to stay organized with all your gizmos from the garage and workbench, or use some old containers to organize your craft room. - From Marie A. S.

Use a plastic Folgers coffee container to organize cooking tools by the stove. It can hold all the long spatulas, spoons, etc. that wouldn't normally fit in your average 'tool' container. - From Judy A.

Try bulking up on dry staples and spices and then use sauce or pickle jars for beans, rice, pasta; and smaller jars for spices, herbs and homemade salad dressings. - From Gail K. S.

Big metal coffee tins with plastic lids make great coin banks once you cut out the lid with an exacto knife for a coin slot. Kids love them too when they're saving for a special item. "We call ours the 'I can'". - From MJ E.

Other Frugal Ideas
Use old soda/pop bottles to discard deep frying oil. - From Frances Q.

Egg cartons are super great for Easter to hold colored eggs and for taking those colored eggs with you to egg hunts. - From Susie Beetham in Monroeville, IN

Try using various shaped jars (ie: spaghetti sauce, jams, etc) for drinking glasses. - From Kenny H.

For those that have plants that have had "babies" and need to be replanted and thinned out; try saving juice or other bottles to replant the "babies" in. - From Sue P.

Make fire starters from egg cartons. Fill each cup with sawdust (or even lint from the dryer trap) and seal with melted paraffin wax you can pick up at a hardware store or even the grocery store. Just break one off and light it! Great for camp fires and no more stinky charcoal starter for the BBQ! A fire starter in the bottom of your charcoal chimney is all you need. - From Barbara E. M.

Drill holes in the bottoms of metal coffee cans, spray paint them and use them as planters for flowers and herbs. They're so bright and happy looking. Plus-they're recyclable! - From Jean M.

Use egg cartons for starting seeds; leave 1/2 shell in each, punch a small hole, add soil and then a seed. Put into a plastic bag to make a greenhouse - watch them grow! - From Jan D. J.

Use the covers from cakes, etc for water trays your plants . Also the large hinged containers the berries come in are good as hot houses for starting seeds, peat pots could be put in the domed containers also for the same effect. - From Shelba M.

You can use Miracle Whip jars or spaghetti sauce jars for making sugar water for hummingbirds, or to put homemade soups in to take to someone. Also old glass jars make good vases and they're cheaper than buying Mason jars for that purpose. - From Bev R.

Do you have any awesome frugal ideas for reusing your old kitchen containers? Tell us about it below.
Your Recently Viewed Recipes
Join our community of 5 million cooks!
Get free recipes, exclusive partner offers, and more.
Thank You for Signing Up!
There was an issue signing you up. Please check your email address, and try again.