5 Dessert Recipes Using Flour Tortillas
Try something sweet instead of savory with these recipes for dessert tortillas!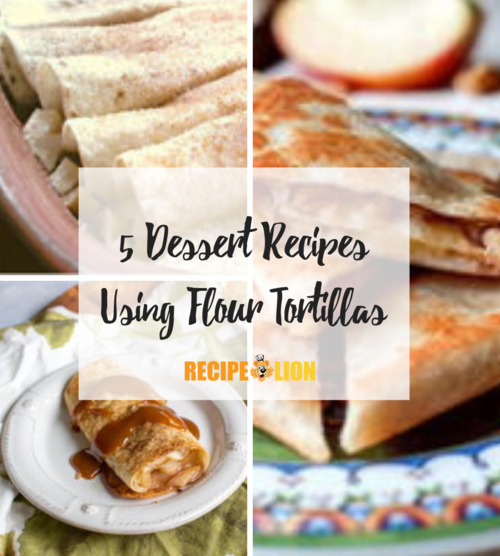 If you're tired of making tacos and burritos with your tortillas, these 5 Dessert Recipes Using Flour Tortillas will give you something much sweeter to try. These are almost like crepes but without the work of making the wrapping. Make these tortilla dessert roll ups and wraps for a spot of sugar on those busy weeknights, or as a brunch offering.

Enjoy these fruity tortilla-wrapped desserts, or switch out your filling and topping as a creative outlet. Most of these recipes have easy ingredient switches or helpful suggestions for alternative fillings. Looking for a tortilla dessert recipe with cream cheese? Check out the Applebee's Copycat Chimicheesecake recipe.

Most of these recipes make less than 8 tortillas, so make sure to factor in how many servings you're going to need.

Scroll to spark your inspiration!

 
Apple Pie Rolls
Wrap tart apples in tortillas sprinkled with cinnamon and sugar, then bake for a delicious and fruity treat that will make you think of apple pie. This recipe is great to get the kids involved in the kitchen or to make as an after school snack. It yields a whole pan of rolls, so be prepared to share!

Get the recipe here!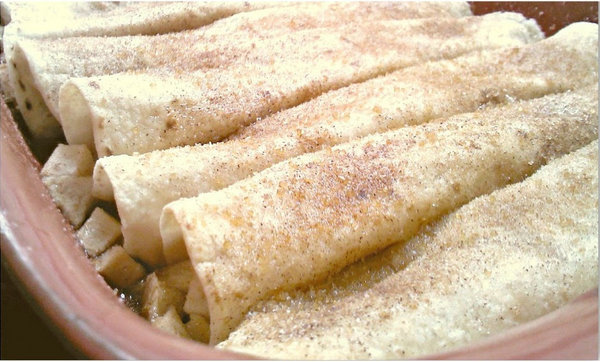 Caramel Apple Walnut Roll-Ups
Add extra sweetness to your roll-up with caramel, and put some crunch inside and on top with crushed walnuts. The tortillas will get nice and crispy in the oven from the butter poured over them, making them strong enough to support the soft apple filling inside.

Get the recipe here!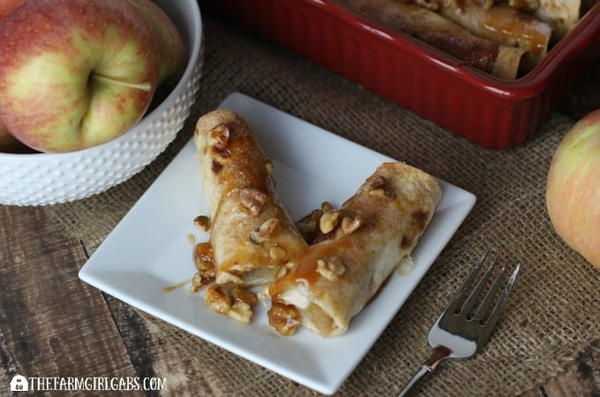 Apple Walnut Gruyere Quesadilla
This Gruyere cheese and apple tortilla dessert is perfect for the refined palate. If you're looking for a more savory, less-sweet offering, you get to decide how sweet these quesadillas are when you sprinkle on the brown sugar. This recipe also uses walnuts, making it great for fall. If you don't feel like making another apple dessert, this recipe suggests pears, which will still provide that lovely fall flavor. Unlike the above two recipes, these quesadillas are made in a skillet on the stove.

Get the recipe here!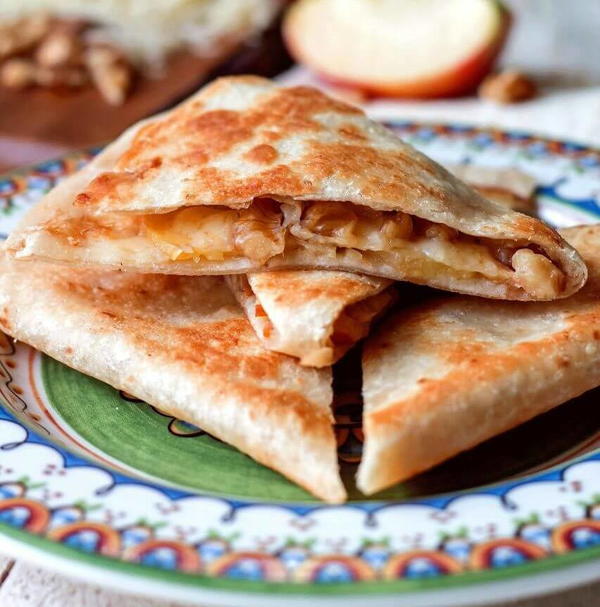 Raspberry Flour Tortilla Dessert
This fried dessert is a flour tortilla wrapped in a triangle around a delicious filling. Combine the syrupy sweetness of berry pie filling with the natural flavor and texture of fresh berries. Easily switch out the fillings to make all kinds of new turnovers, and make them look fancy by sprinkling with powdered sugar or decorating the plates. These are fried on the stove and make a great impromptu dessert.

Get the recipe here!
Applebee's Copycat Chimicheesecake
The last of our dessert recipes using flour tortillas is a restaurant copycat. Skip going to Applebee's and make this creamy apple-filled roll right in your kitchen. Topped with caramel and stuffed with apples, it looks a lot like the other recipes on this list, but this one uses cream cheese for an added creamy filling. This recipe takes the longest to make, but it will be worth it when you take the first bite. These chimicheesecakes are baked in the oven.

Get the recipe here!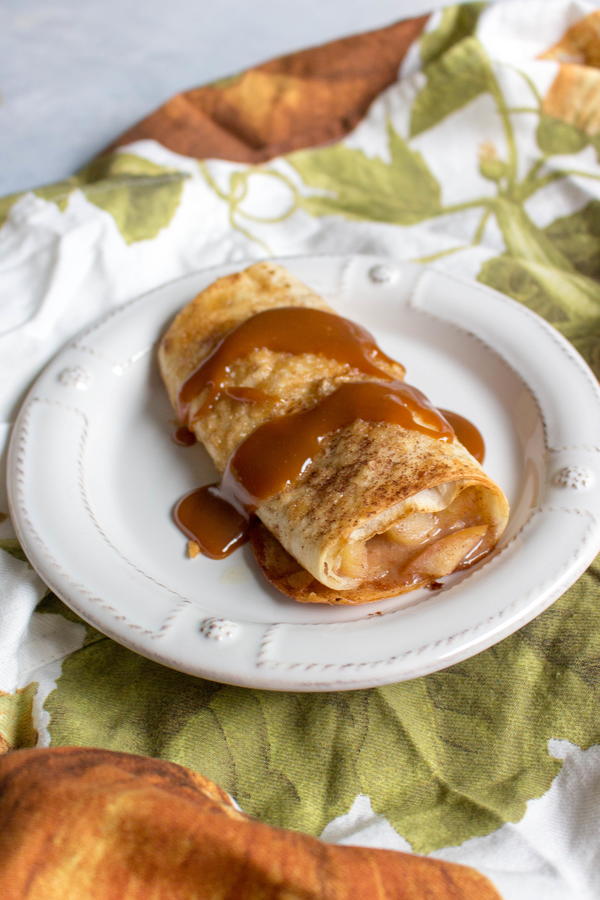 These dessert recipes using flour tortillas are simple, delicious, and require barely any effort. They're so accessible that anyone can help make them, from young children to Grandpa. Make a day of it and try all of them, and don't forget to experiment. Unleash your inner tortilla artist!
Your Recently Viewed Recipes
Join our community of 5 million cooks!
Get free recipes, exclusive partner offers, and more.
Thank You for Signing Up!
There was an issue signing you up. Please check your email address, and try again.