How to Smoke a Brisket
Conquer this difficult meat with our guide on how to smoke a brisket!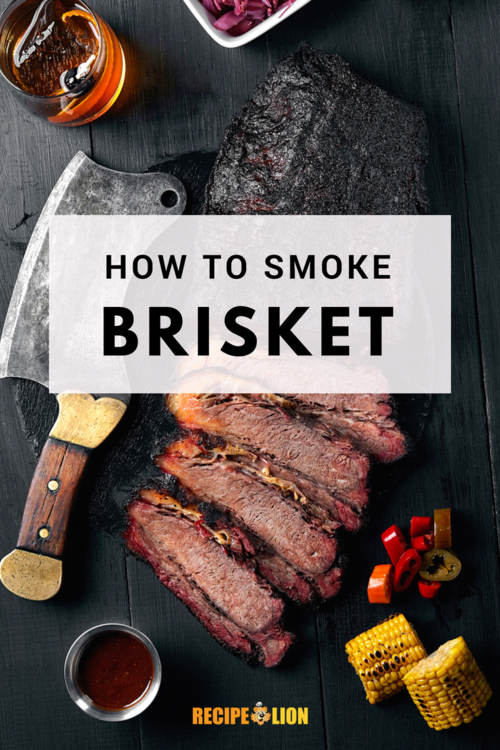 Brisket is known as one of the most difficult meats to smoke, and there's a good reason for that. Brisket is a tough meat, and if you don't choose the right cut, there won't be enough fat to overcome that. Sometimes even seasoned grillmasters turn a beautiful cut of brisket into beef jerky in the smoking process.

Nevertheless, fear not! We've collected every tip and trick you'll need in your arsenal for how to smoke a brisket. Smoked beef brisket recipes are some of the best barbecue recipes out there, so they're worth the trouble. If you follow these instructions, you'll have it down in no time at all. To be inclusive to all grillers, we've included guides on how to smoke brisket in a smoker, how to smoke brisket in an electric smoker (two different things!), how to smoke brisket on a charcoal grill, and even how to smoke brisket in a gas smoker. So break out your favorite smoked brisket rub, because you'll be enjoying a juicy piece of BBQ beef before long.
How to choose a brisket
Trust us when we say that choosing the right cut of brisket should be your first priority! After all, you can't add fat back into a piece of meat in the cooking process. Here are some important factors to consider:
Quality: In the United States, beef is inspected by the USDA for quality. Think of it like movie ratings -- knowing whether you want to see a G rated movie or an R rated movie has a huge impact on your experience! Similarly, beef is graded as either "Prime," "Choice," or "Select."

a. Prime cuts of brisket result in a juicy, fall-apart-on-the-fork smoked brisket. With the abundant marbling from young, well-fed beef cattle, these prime cuts are often sold to restaurants and hotels.

b. Choice cuts of brisket typically are high quality, but not as good as prime. They will turn out tender, juicy, and flavorful, and they often ride a good line between price and quality.

c. Select cuts of brisket are leaner than high-grade cuts. They will still be tender, but perhaps less juicy and flavorful due to lack of marbling. They are typically inexpensive.

Although it is absolutely possible to have success in smoking with Select grade briskets if they are properly prepared and cooked at the right temperature, higher grades will be more likely to be tender, succulent, and tasty. That is why prime and choice cuts of brisket are better for beginner grillmasters.
Weight: Did you know that your cooked brisket will be lighter than the raw brisket? The fat will render out and the meat will shrink as the brisket is smoked. It's good to hope for a 60% net yield from your raw brisket, so it's usually a safe bet to buy a heavier brisket than you think you might need.

For beginners, it might be a good idea to get a whole untrimmed brisket, also known as a "packer cut." Whole briskets will have a more even thickness, making them easier to cook through. Yes, this will mean that you make a lot of meat, but we know you can think of some awesome smoked brisket recipes to use the leftovers in.

Flexibility: If the meat is very bendy, that means it does not contain a lot of the tough, unwanted connective tissue. Buy the most flexible cut that you can find.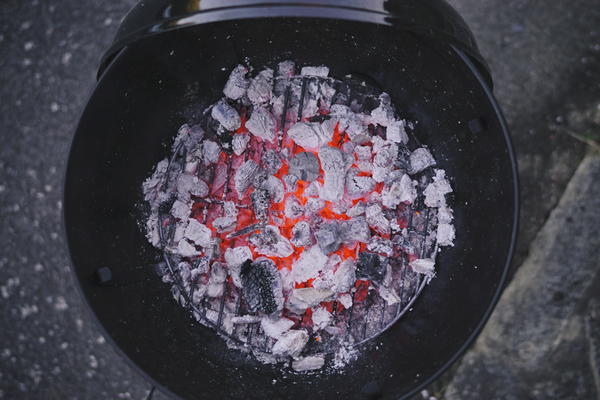 Best Wood for Smoking Brisket
Wood is one of the most important elements when it comes to the final flavor of a piece of meat. Smoke has flavor! Here are your choices for the best wood for smoking brisket:
Apple or cherry woods -- Just like the fruits that these trees bear, this wood will impart a sweet, mild flavor.
 
Hickory wood -- This will impart a subtle bacon taste.
 
Mesquite wood -- This is one of the most traditional woods for smoking. It has a very strong flavor, so you can mellow it out with apple or cherry if you'd like.
 
A blend -- Mixing wood chips can be a great technique for getting a specific flavor!
Believe it or not, you're going to want to make sure your wood chips are
wet. 
This increases their smokiness.  
How to Smoke a Brisket (in a smoker)
Smokers -- which are also sometimes known as offset barrel smokers, horizontal smokers, or pipe smokers -- are the most intuitive choice for a beginner grillmaster for how to smoke a brisket. Temperature is possibly the most important thing in smoking, and smokers allow you to have precision-perfect control. For one thing, you don't have to move the meat to adjust the number of wood chips or coals. Thank goodness!
Prep the brisket. First, you'll need to trim the fat, leaving about 1/4" of fat to get a juicy, melty brisket. Then coat the brisket all over with the spice rub of your choice. It's a good idea to leave the prepared brisket in the fridge overnight before cooking, if possible. Then make sure that it is room temperature before cooking it.
 
Preheat the smoker between 225 and 250 degrees Fahrenheit. If your smoker does not come with a built-in thermometer, you will definitely want to invest in a thermometer probe.
 
Place the brisket on the smoker with the fat side near the heat source. If the heat comes from above, put it fat-side up; if the heat comes from below, fat-side down. This will keep the muscle side from drying out.
 
Cook! How many hours per pound does it take to smoke a brisket? Experts disagree, but somewhere between 1.5 to 2 hours per pound is a good bet. Most good-sized briskets smoke for 10-11 hours. Check on the brisket as little as humanly possible -- if you're lookin', you ain't cookin'! Once the brisket has reached an internal temperature of 190 degrees Fahrenheit, it's ready to come out.
 
Let the brisket rest. The brisket should be out of the smoker for at least an hour before you slice into it, or else the juices will pour out, and it'll taste dry as a bone.
Don't have 10-11 hours to spare? Try the foil method! After 5-6 hours (or after the brisket has reached an internal temperature of 150 degrees Fahrenheit) wrap the brisket in foil and cook it on a baking sheet in a 250°F oven. The first 5-6 hours were all you needed to get the smoky flavor, so the rest of the cook time was just to get the brisket cooked through, so you won't be missing out on anything. The only danger here is that if you're not careful with the foil, you could damage that dark, charred bark on the outside of the meat.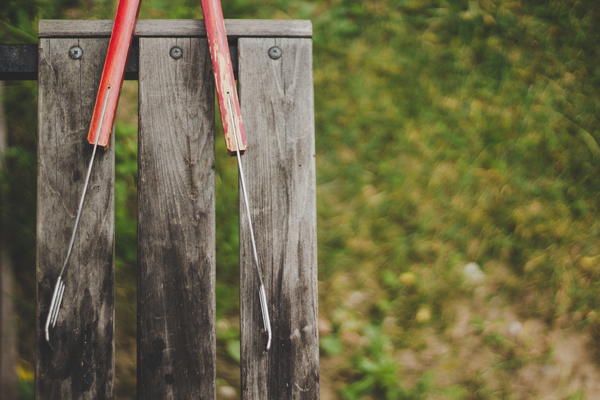 How to Smoke a Brisket (in an electric smoker)
Learning how to smoke a brisket in an electric smoker is almost identical to a normal smoker -- except that it is truly much easier!

Follow all of the above steps. The instructions on every electric smoker are a little different, so make sure to read your manual, but in general, you'll want to preheat the electric smoker to 225 degrees Fahrenheit and set the internal temperature of 190 degrees Fahrenheit. Then stick a thermometer into the thickest part of the brisket (the part that will take the longest to hit that perfect temperature.) Hit start on the smoker.

Once your brisket has smoked to delicious perfection, the electric smoker will usually stop cooking automatically and turn on a "warm mode" to keep your barbecued brisket warm and toasty until serving.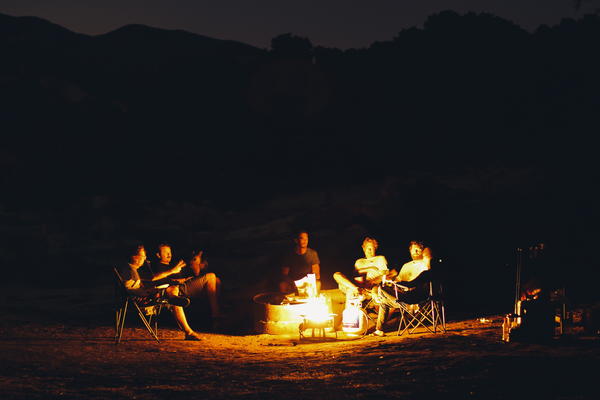 How to Smoke Brisket (on a charcoal grill)
This is going to be a difficult technique, but so worth it when it's been mastered. The key to smoking brisket on a charcoal grill is indirect heat. That is, you want the hot air and the smoke to be what cooks the brisket through, not the flames. Make sure that the burning charcoal and wood chips are offset from the brisket, not directly beneath it.

Next, you'll want to set a drip pan directly beneath the brisket. These juices could be useful in cooking later -- beyond that, however, they'll keep the inside of the charcoal grill slightly humid to decrease the chances of the brisket drying out and becoming tough. Put some water into the drip pan, and you're good to go.

You can't smoke successfully with a charcoal grill without knowing the temperature, so make sure you own some cooking thermometers! Heat your charcoal grill to that all-important 225°F, then crack the vents open. Position the lid so that the vent holes are over the brisket, so that the smoke travels across the meat before escaping. Remember from science class that oxygen fuels fire, so when the grill gets too hot, close the vents further, and when it gets too cold, open the vents wider. You will probably need to add more coals now and again, but try to do so as quickly as possible -- taking the lid off is hazardous for your brisket's health!

Like the other methods, cook the brisket until it hits 190 degrees Fahrenheit, or use the foil method as described in the smoker section for a shorter cook time.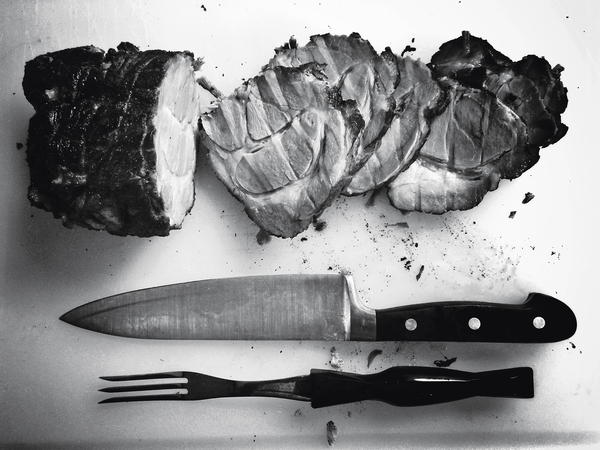 How to Smoke Brisket (in a gas smoker)
Smoking brisket in a gas smoker is very similar to using an electric smoker, so it's very easy! Here are the key differences:
If the smoker has never been used before, let it smoke for several hours with wood chips to season it.

Fill up a water pan beneath the food. Light the burner in your gas smoker as directed in the manufacturer's instructions for your unit. Be sure to follow all safety guidelines. Allow wet wood chips to smoke inside for 30-60 minutes.

Turn the smoker down to 225 degrees Fahrenheit and add the brisket. Proceed as usual by cooking until at 190 degrees Fahrenheit or remove early and use the foil method.

If the amount of smoke leaving the smoker decreases, open the firebox door and add more wet wood chips. If needed, replenish the water supply.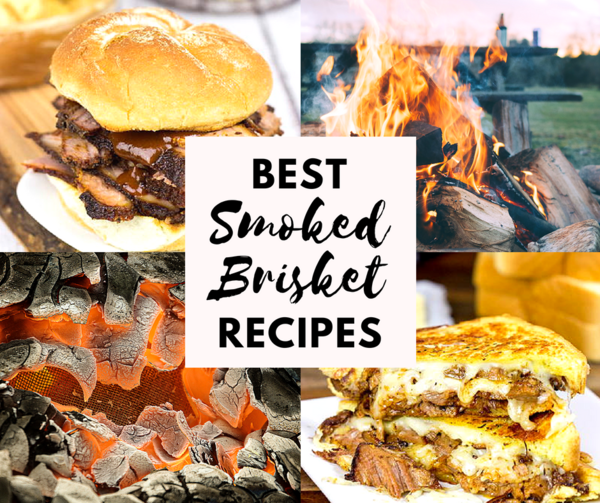 Best smoked beef brisket recipes
Since nobody just makes a little smoked brisket, we know that you have lots of yummy leftovers to use. Try out these stunningly delicious smoked beef brisket recipes:

Smoked Brisket Grilled Cheese: This epic grilled cheese sandwich recipe is anything but boring! With three types of cheeses and a helping of brisket, this grilled cheese will fill you up.
Brisket and Turnip Hash: This super easy brisket leftovers recipe is hearty and healthy. The secret? Bloody Mary seasoning!
Smoked Brisket Sandwich: This classic sandwich includes recipes for all kinds of different smoked brisket rubs.
Do you have any fond BBQ memories? We'd love to hear about them in the comments!
Your Recently Viewed Recipes