How to Halve an Egg for Baking
This is how you divide a recipe that calls for an odd number of eggs.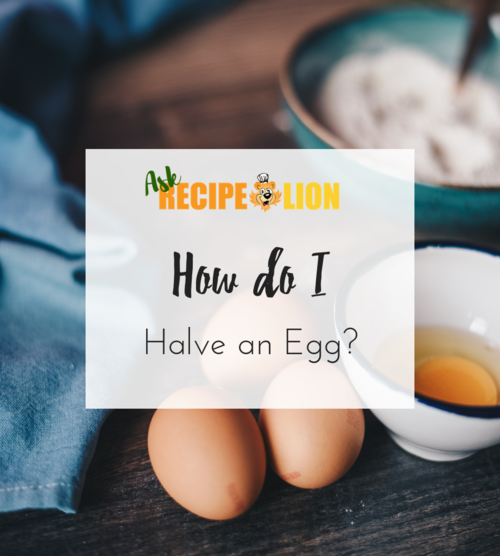 If you're someone who doesn't need a whole cake, or an entire dozen cupcakes, then cutting baking recipes in half can be a great idea.

You still get a few servings of your favorite chocolate confection, and you don't have to worry about wasting food.

But things can get tricky when your favorite recipe calls for an odd number of eggs. It's easy to divide a cup of flour in half, but how do you half an egg?

Luckily, the solution might be simpler than you might think. Read on for our easy tips for halving an egg (including what to do with egg whites!).
How to Halve an Egg
Crack your egg into a small liquid measuring cup. Discard the shell.
Whisk the egg with a fork until the white and yolk are blended together.
Using the measuring cup as a guide, remove half of the volume of the beaten egg to use in your recipe.
If you are using a large egg, you will probably have about 1/4 cup of egg in your measuring cup. So, to cut that in half
you should use 1/8 cup (or 2 tablespoons) of the beaten egg.
There you have it!
If you've ever wondered how to half a recipe that calls for 3 eggs, 5 eggs, or 1 egg, your problem is solved. But what about how to half a recipe that calls for an odd number of egg whites? Keep reading for our simple solution.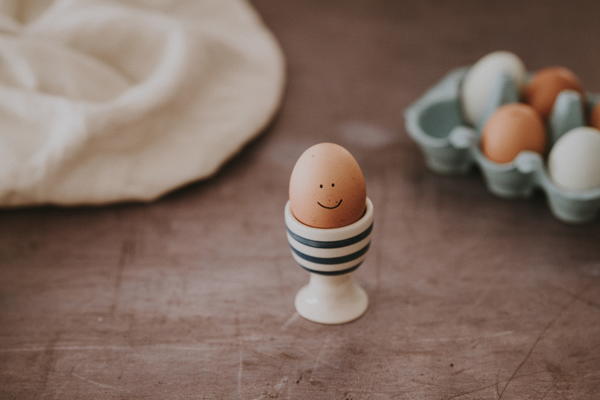 What is the Volume of One Large Egg?
Since we're talking about how to split an egg in a recipe, it makes sense to understand how much volume is actually in the average egg!

On average, one egg contains 2 tablespoons of egg white and 1 tablespoon of egg yolk.

So, the total volume of egg is usually around 3 tablespoons, or 1/4 cup. These measurements can be useful if you are trying to divide an egg white or an egg yolk. See more on that below!
How to Halve an Egg White
Dividing an egg white is just as simple as dividing a whole egg. Begin by separating the egg white and egg yolk as you normally would. Then follow the steps above with the egg white only.

Save the yolk to use in scrambled eggs or another recipe. Or you can even freeze the yolks using this method.

Use half, or about 1 tablespoon, of the egg white in your recipe.

You can also use this method, and the same measurements, if you need to use half an egg yolk.

That's it! Enjoy baking up a storm knowing that your recipe conversions are accurate. Be sure to let us know in the comments if you have any other favorite baking tips and tricks!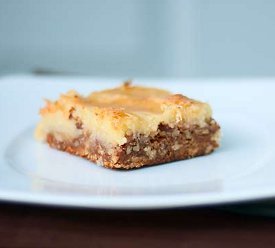 Have you ever had to make half a recipe with one egg? Tell us about it in the comments!
Your Recently Viewed Recipes
Join our community of 5 million cooks!
Get free recipes, exclusive partner offers, and more.
Thank You for Signing Up!
There was an issue signing you up. Please check your email address, and try again.