Cake Mix Hacks: How to Improve Boxed Cake Mix
Take your cake mix recipes up a notch with these simple cake mix hacks!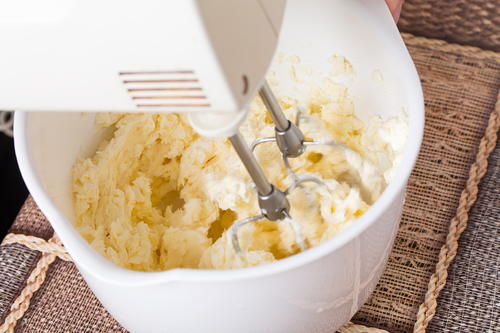 Cake mix is so handy to have around, but after a couple bites, you can definitely tell that it's not made from scratch. But it doesn't have to taste that way! There are ways of doctoring up your box cake mix to make it taste like a gourmet cake masterpiece.

Knowing how to improve boxed cake mix can really take your dessert game up a notch without making the baking process more complicated. Who has the time to make fancy desserts from scratch anyway?

The goal of these cake mix hacks can vary. Sometimes you just want to make a deliciously moist, fluffy cake. Other times, you might want to convert your cake batter into brownies or cupcakes! No matter your goal, these are the top tips you'll need to become a cake mix master.
Now dive in to our top tips for transforming your cake mix creations!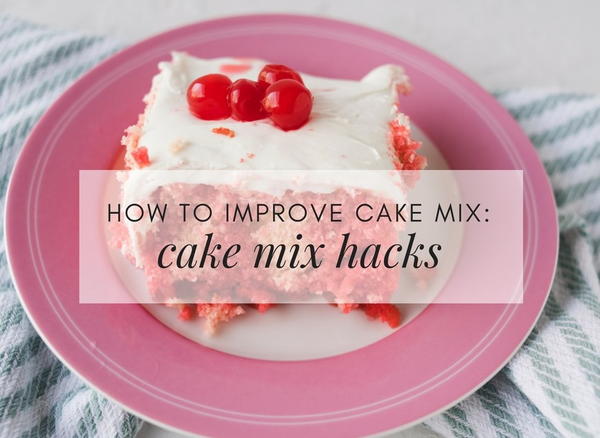 1. Add Pudding Mix
Adding pudding mix to a typical cake mix is a super simple way to make your cakes a little creamier. The pudding mix reacts with the same liquids that the cake mix does, giving you an even pudding-like creaminess to the whole cake. The best part is that, when use use this trick, you don't have to alter the baking times or temperatures either!
2. Add Sour Cream
Curious how to make box caked mix moist? Sour cream is your secret. Some people use mayonnaise or Greek yogurt, but really any thick dairy will work just fine. Doing this makes the cake thicker, richer, and more moist.
3. Add an Extra Egg
Cake mix cakes have a reputation for being a little lackluster, low in flavor, and not as rich as you were hoping. That's where the extra egg comes in. Simply add one more egg than what the box instructions call for to get a cake that's creamier and has a little more bang for your buck.
4. Add Coffee
For chocolate cake mix and spiced cake mix especially, replacing the water for coffee will transform your cake from simple to a flavorful masterpiece. Simply substitute water for coffee, cup for cup, and you're ready to bake -- no need to alter the baking termpatures or times.

Pro Tip: Using room temperature coffee is probably best, since hot coffee could affect how the cake bakes.

You don't always have to use coffee in liquid form with your cake mix either! This recipe for Kahlua Tiramisu Poke Cake uses espresso powder to get that amazing flavor.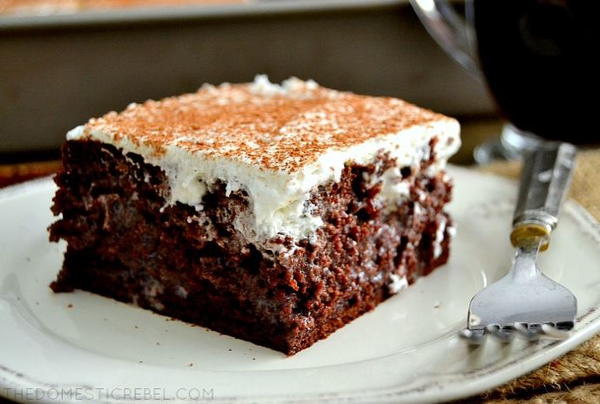 5. Whip the Egg Whites First
If you want to know how to make box cake mix fluffier, whipping the egg whites separately and then incorporating them back into the rest of the batter is probably the best way to do this.

Here's how to do it:
Separate the egg yolks from the egg whites for the number of eggs that is called for on the box.
Set the egg whites aside, and prepare the rest of the cake batter as instructed. Use the egg yolks in place of the eggs for now.
In a stand mixer, whip the egg whites until they form firm peaks.
Using a wooden spoon, fold the whipped egg whites into the rest of the batter.
Continue baking as instructed.
Another way to get cake mix even fluffier is to try out these tricks with a little angel food cake mix thrown in! Check out this recipe for 
2-Ingredient Fat-Free Lemon Bars
that uses angel food cake mix.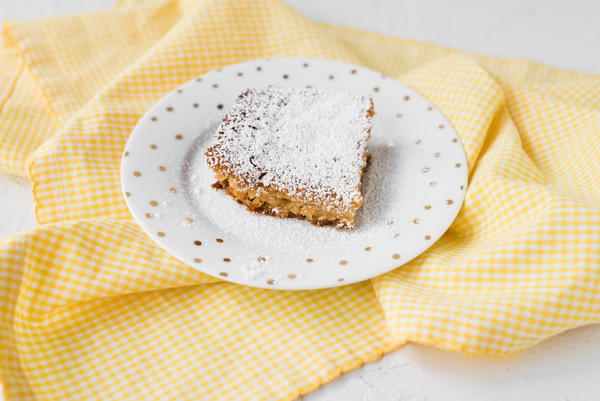 6. Add Some Booze
It's no secret that boozy dessert recipes are some of the most flavorful! There's nothing quite like a warm rum cake or a decadent tiramisu. But did you know that you can add a splash of booze to your cake mix to add even more flavor?

7. Use Butter Instead of Oil
Using butter for oil is probably the most well known cake mix hack. It's a really easy substitute, and much like adding an extra egg, it will make your cake richer and full of flavor. The big difference here is that adding an extra egg can sometimes make your cake dense. If you want to get that same richness without changing the texture drastically, substituting butter is your best route.
8. Experiment with the Liquids
This is where you can really get creative! Changing the liquid that you use doesn't really make much of a difference in terms of baking times and temperatures, but it can add tons of extra flavor and really turn your cake into a unique creation.

Trying different juices, boozes, and oils can bring new flavors to your cakes. Some recipes even call for the liquid to be substituted with pie filling! Check out this recipe below for Shirley Temple Poke Cake that takes cake mix and liquid experimentation to a new level.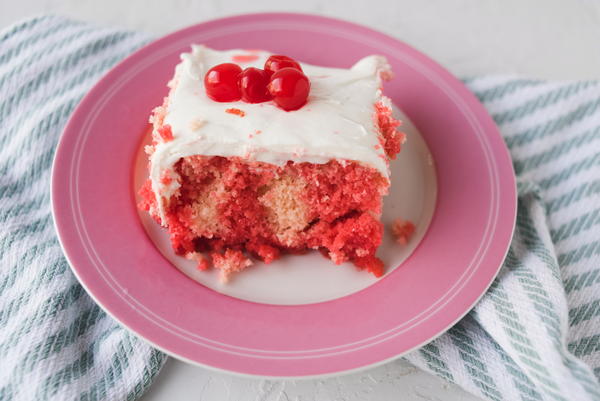 BONUS: How to Transform Your Cake Mix
Cake mix can be used for so much more than just cakes.

How to Turn Cake Mix Into Brownies
Turning cake mix into brownies is so incredibly easy to do. All you have to do is look at the amount of eggs and liquid called for on the back of the box. Remove one of the eggs and 1/3rd of the liquid and prepare the cake mix as you normally would.

From there, just bake at the recommended time and tempreature, and presto! You've got delicious brownies in just about any flavor you can imagine!

How to Turn Cake Mix Into Cupcakes
This is probably the easiest cake mix transformation to make. Simply prepare the batter according to the boxed instructions. Then bake at the same temperature as called for on the box for about 10-15 minutes.

Depending on the brand and flavor of cake mix that you're using, there might already be instructions for cupcakes on the back. If there are, follow those. If not, you can use this method.

If the baking time in the instructions on the box is equal to or less than 10-15 minutes, simply subtract about 3-5 minutes from that time, and that should be about perfect for your cupcakes. Keep a close eye on them, though; no one wants burnt cupcakes.
Watch the video below to learn how to make homemade baking mix! If you're the kind of baker who doesn't quite like the idea of baking with cake mix, try making it yourself for an extra layer of homemade goodness!
What's your favorite cake mix hack?
Let us know in the comments!
Free recipes, giveaways, exclusive partner offers, and more straight to your inbox!
Your Recently Viewed Recipes

Report Inappropriate Comment
Are you sure you would like to report this comment? It will be flagged for our moderators to take action.
Thank you for taking the time to improve the content on our site.

Something worth saving?
SAVE your favorite recipes
ADD personal notes
GET fast cooking tips