19 Holiday Casserole Make Ahead Recipes
Your Christmas to-do list is growing ever longer, and so much of that time is spent in the kitchen. 'Tis the season to be jolly, not to slave over a hot stove while everyone else has all the fun, so whip up one of these easy, make ahead casserole recipes! They're incredibly simple to make and will keep you, your family, and any guests happy and full. This collection of green bean, sweet potato, and chicken casseroles (plus a special featured recipe) is all you need to get you through the busy holiday months.
With this collection of 19 Holiday Casserole Make Ahead Recipes, you can have your cake—or, more accurately, your favorite Christmas casserole recipes—and eat them, too! These delicious make ahead casseroles are savory and nutritious side dish recipes that will satisfy your family and leave you with enough time to join in the Christmas festivities. Make ahead recipes are the best option for busy hosts and hostesses who want to have fun this holiday season. With all of the extra time you'll save making these Christmas dinner casseroles, you can get down to more important things like wrapping presents, trimming the tree, building snow sculptures, singing carols and sipping eggnog. Have a happy, stress-free holiday!

19 Holiday Casserole Make Ahead Recipes
Table of Contents
Canned green beans are the perfect casserole base because they taste great all year round. If you're making a green bean casserole this year, try one of these great make-ahead casseroles. Once they're prepared, you can forget about them and then simply pop them in the oven before dinner! These green bean casserole recipes are also a great way to help kids get their vitamins. These Christmas casserole recipes are so good, you would never guess they are healthy too!
Green Bean Casserole Bites (shown)
Transform your casserole recipe into this great appetizer dish! It's the perfect side or starter at your next dinner party.
Ultimate Green Bean Casserole (shown)
"It's creamy and full of bacon, mushrooms, cheddar cheese, and French-fried onion rings!"
A can of cream of celery soup adds a different twist to this green bean casserole recipe!
The Swiss cheese makes this casserole a truly memorable dish.
With only six ingredients, it's hard to go wrong with a recipe this simple and delicious!
Crunchy and Creamy Green Bean Casserole
This green been casserole has the perfect balance between the crunchy French-fried onions and the smooth cream of mushroom soup.
---
Can't get enough casserole recipes? Try one of these 19 Ground Beef Casserole Recipes You'll Love.
---
No holiday meal is complete without the warm, soothing spices of smooth sweet potato casserole recipes. After all, it tastes just like dessert for dinner! Sweet potatoes are inexpensive, nutritious, and so simple to prepare. Add a few cooked sweet potatoes to a bowl and get mashing for everyone's favorite Christmas side dish recipes. These sweet potato casseroles are impossibly easy, and each one offers something new and different. Choose among the creamy, crunchy, and classic flavors of these easy recipes.
Supreme Sweet Potato Casserole (shown)
Intensely sweet and ultra satisfying, this sweet potato casserole is a perfect recipe for the holiday season.
Healthy Slow Cooker Sweet Potato Casserole (shown)
"Save oven space with this Healthy Slow Cooker Sweet Potato Casserole this holiday season. It's made with a secret ingredient and is the perfect side dish for all of your festive meals."
Roasted Sweet Potato Medallion Casserole Side
"With this Roasted Sweet Potato Medallion Casserole you'll have no problem filling half your plate with it's sweet, nutty, buttery flavour! It's so easy to put together and pleasing to your taste buds!"
Sweetest Sweet Potato Casserole
Marmalade and maple syrup bring out the wonderful flavors in this sweet potato casserole.
Scalloped Hasselback Sweet Potatoes
These sweet potatoes covered in cheese are a delicious savory side for you holiday meals.
In the midst of breads, rolls, mashed potatoes and cookies on the Christmas menu, the carbohydrates can become a bit overwhelming. Add a little more protein to the dinner table with these great chicken casserole recipes. These make ahead recipes will add a new spin to classic casseroles. Stuffing need not be a bland affair, and after all, who doesn't love chicken?
Easy Dump and Bake Chicken Casserole (shown)
This chicken casserole is effortless to make and incredibly yummy to eat!
Chicken Soup Casserole (shown)
This amazing recipe is a cross between chicken pot pie, soup, and casserole.
Best Chicken Broccoli Casserole
Chicken and broccoli is a classic combination for any holiday meal.
Easy Country Chicken Casserole
Bring a bit of tasy comfort food to the table this holiday season!
Chicken salad is a great lunch option, and it's even better as a dinner casserole!
Beyond Easy King Ranch Casserole
This is a perfect no-fuss chicken casserole recipe.
Easy Cheesy Chicken Tater Tot Casserole
Make this hearty casserole for the whole family!
Festive Christmas Tree Pull Apart Bread
This easy appetizer recipe is a fun way to feed a crowd during the holiday season!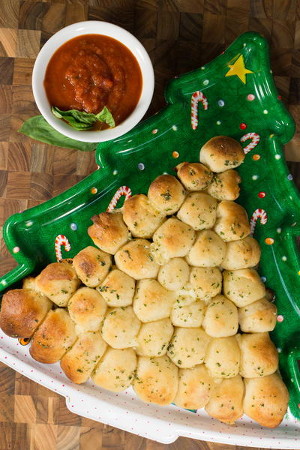 ---
These 25+ Budge Meals and Frugal Recipes will keep both you and your wallet full!
---
Your Recently Viewed Recipes
Join our community of 5 million cooks!
Get free recipes, exclusive partner offers, and more.
Thank You for Signing Up!
There was an issue signing you up. Please check your email address, and try again.