Our Top 10 Budget Casserole Recipes, Plus New Cheap Recipes
With the need to tighten our wallets continuing to be a high priority thanks to gas prices, food costs and an overall slow moving economy, we thought it was the perfect time to revisit this awesome budget casserole collection. So be sure to check out our 2 New Bonus Budget Casserole Recipes at the bottom, they were voted among the best with our readers.

Budget casserole recipes are a perfect way to make an entire dinner in one dish and save money, especially for those of you who don't have time to cook. But sometimes if you're not careful you'll stumble across a casserole recipe that requires tons of expensive ingredients. But no fear there's more budget casseroles than there are expensive. So we have compiled a list of our Top 10 Favorite Budget Casserole Recipes (plus 2 new bonus recipes). These recipes use fresh vegetables that are cheap year-round, like onions and squash, with canned ingredients that always taste great. So get your grocery list out and get ready!

1. Turkey Noodle Bake: This is a low-fat dish that is also packed with natural, wholesome ingredients. If you're not a fan of broccoli, try adding frozen spinach or anything else you have on hand instead.


2. Tuna and Noodle Casserole with Mushroom Sauce: You can probably make this one with ingredients you already have, making it perfect for budget casserole recipes. Potato Chips are the secret ingredient that give the casserole that extra-special crunch!


3. Cheesy Hot Dog Casserole: Hot dogs in a casserole? You heard right! This recipe is not only super simple, but it's healthy too! It incorporates veggies with low-fat ingredients to revamp a childhood classic.

4. Vidalia Onion Casserole: Just make sure you have some Vidalia onions and you're good to go! This dish is so cheesy and delicious that it makes a great appetizer too.

5. Easy Chicken and Rice: Add as many additional ingredients to this traditional casserole as you like. You can use any leftover or extra vegetables to add some extra flavor to this dish.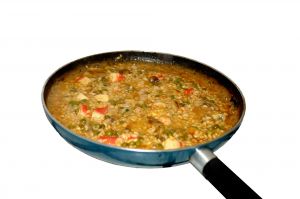 6. 3-Bean-Pot: Canned ingredients make up most of this recipe, but it tastes home-made and full of flavor. If you have leftovers, add some vegetable broth and create a 3-bean soup!

7. Busy Day Cabbage Rolls: Cabbage is the ultimate cheap ingredient, so why not throw in some ground beef and tomato soup to call it a casserole? This is the perfect dish if you don't have enough time to make dinner.

8. Bologna & Beans Casserole: This is an easy weeknight meal that the kids are sure to love. Sneak some fresh or frozen vegetables into this casserole to help the little ones get the nutrients they need.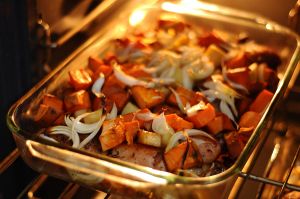 9. Sweet Butternut Squash Casserole: This is our favorite sweet casserole, and we hope you try it instead of the traditional sweet potato casserole on Thanksgiving. All you really need for this one is butternut squash and some apples, fresh or frozen.

10. Easy Cheesy Chicken Casserole: One of the simplest budget casserole recipes, this is so easy and has such basic ingredients! It's the ultimate effortless meal that tastes amazing.

New Bonus Budget Casserole Recipes!
11. Amish Do it Best Beef Bake: Though not an official Amish dish, this beef casserole recipe uses simple ingredients, many of which could be pulled from your own garden or farmer's market. A lifestyle that the Amish thrive on. Live simply and make up this Amish Do It Best Beef Bake.

12. Mexican Pie: Take your Mexican casserole recipes to a whole new level with this awesome Mexican Pie. It's budget and family friendly, simple and quick to make. A perfect weeknight meal.


Your Recently Viewed Recipes
Join our community of 5 million cooks!
Get free recipes, exclusive partner offers, and more.
Thank You for Signing Up!
There was an issue signing you up. Please check your email address, and try again.