MasterChef 2lb Bread Maker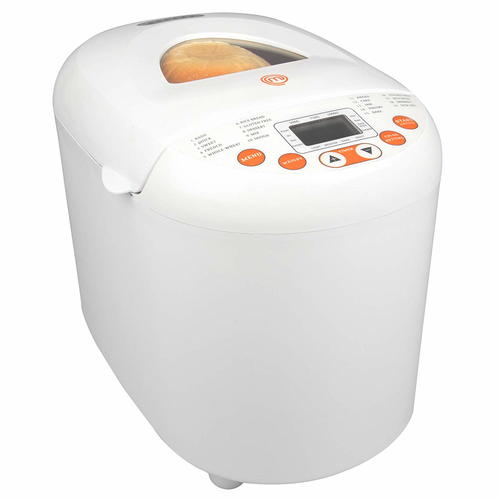 MasterChef 2lb Bread Maker
scsdirectinc.com
Reviewed by , Editor, RecipeLion.com

Baking delicious homemade bread is easier than ever with the MasterChef 2lb Bread Maker. The programmable appliance has a variety of settings to dictate how the bread cooks. It even has a delay feature so you can be sure to come home to freshly baked bread!



The machines is truly designed to make you into a MasterChef and bread maker. Getting started is simple, thanks to a helpful booklet and recipe guide. Each of the settings are explained thoroughly so that you feel comfortable using them all. You can program the maker based on what type of bread you are making, the size of the loaf, and the desired coloring on the crust.



A few of the settings are particularly useful. The gluten free setting is wonderful because it adjusts the parameters to create an ideal, gluten-free loaf. The bread maker can actually be used for more than just bread baking. There is a jam setting so you can make delicious, homemade jams using your garden produce. This is a fantastic addition to a great machine, along with the yogurt and sticky rice program settings.



Homemade and box mix breads are so simple to make and come out perfect with this small appliance. I was incredibly pleased with the taste and texture of all the breads made in the machine. Whether you are a master baker, or a beginner home cook, you will be a homemade bread champion with this maker in your kitchen.
Your Recently Viewed Recipes