How To Melt Chocolate
There are a few different ways to achieve melted chocolate that's smooth as silk and easy to work with. One you learn How To Melt Chocolate the right way, you'll be able to easily melt chocolate for dipping and baking. Whether you choose to simply microwave the chocolate or melt it on the stove top, there are a few things to avoid so you don't end up with chunky or dry chocolate. Just follow these simple steps!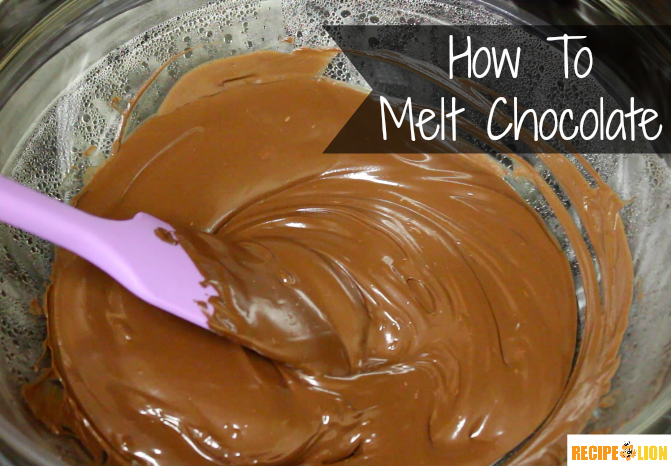 Learning how to melt chocolate really is much easier than you may think. If you're simply melting chocolate to make chocolate bark or other recipes, using the microwave is super quick and easy! Simply nuke it for short time increments and stir until it's smooth. If you're melting chocolate for dipping fruit, candy, or other treats, using the stovetop is great because you can keep it warm while you work. You don't need to buy a double boiler, either! Simply use a pot and heat resistant bowl to create a DIY double boiler that works perfectly.

Here are two methods for how to melt chocolate that are stupidly easy and super quick! Plus, don't miss our short video tutorial to learn in less than a minute.
---
Learn even more helpful cooking and baking tips, tricks and how-tos in The Ultimate Kitchen Guide free eBook!
---
Tips for Melting Chocolate
Make sure no water comes in contact with the chocolate; this will cause it to seize. Work with dry bowls and utensils.

If the chocolate does seize, add a taste-free oil or shortening to the chocolate and stir until smooth.

If your chocolate burns, discard it and try again. Burnt chocolate will have a bitter taste and can ruin whatever you're making.

White chocolate is more difficult to melt than other chocolates, so be sure to work slowly to avoid burning.

Always chop chocolate before melting.
How to Melt Chocolate on the Stove Top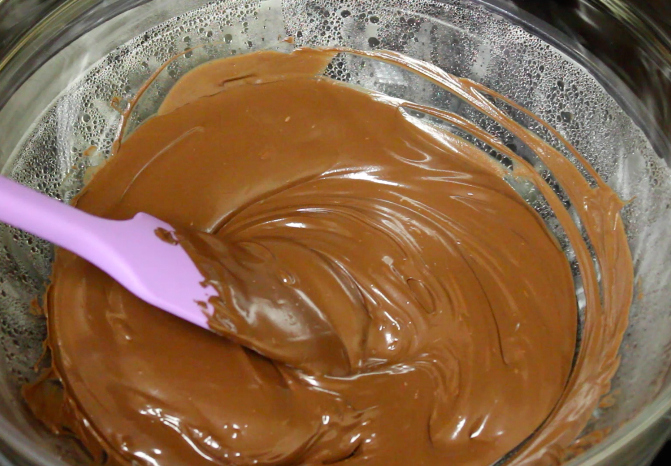 To make a double boiler, find a heat resistant bowl that fits securely on the top of a saucepan and creates a seal around the edges of the pan. Fill the pan with an inch or two of water, making sure the bowl does not touch the water when placed on top the pot. Set the bowl aside and heat water until simmering but not boiling.

Place the bowl back on the top of the pot and pour chocolate chips or chopped chocolate in the bowl.

Melt the chocolate slowly over low heat. Use a spatula or spoon to stir the chocolate frequently until it's smooth and completely melted.
How to Melt Chocolate in the Microwave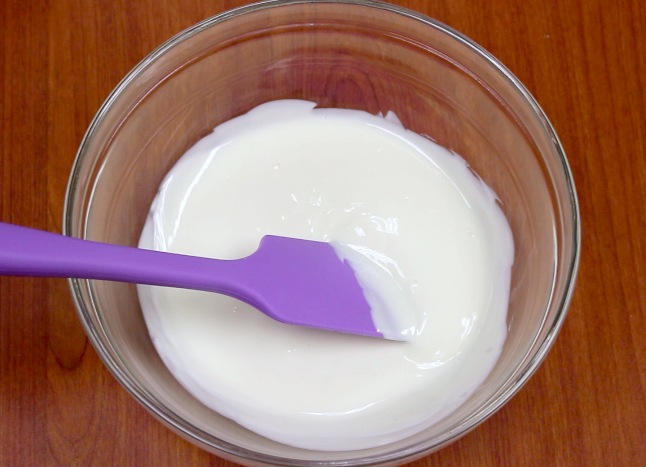 Place your chocolate in a microwave-safe bowl.

Microwave at medium power for 90 seconds for 1 ounce of chocolate, stopping halfway through to stir; adjust according to the amount of chocolate you're using.

Microwave at 30-second intervals until completely melted, stirring each time. The chocolate retains its shape when melted, so be sure to stir to see whether or not its done.
Dessert Recipes Using Melted Chocolate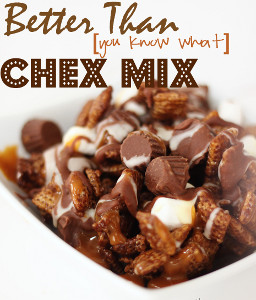 Better Than (You Know What) Chex Mix

No-Bake Martha Washington Candy

---
---
Your Recently Viewed Recipes
Join our community of 5 million cooks!
Get free recipes, exclusive partner offers, and more.
Thank You for Signing Up!
There was an issue signing you up. Please check your email address, and try again.