Different Types of Salt for Cooking
Kosher salt vs sea salt got you confused?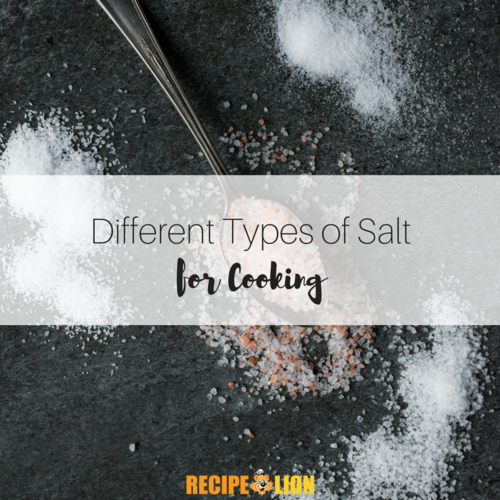 Salt! You know this mineral and cooking ingredient well. Whether it's what livens up your "secret ingredient" potato salad, or whether you shop sales on pink Himalayan salt like a champ, you and salt go way back.

However, there are actually a lot of different types of salt to keep track of. You might notice that a lot of recipes now call specifically for kosher salt. Is that something you actually need to buy? Or is it fine to just use what you have on hand? Do you really need 7 different types of salt in your pantry?

Questions like that are the reason why we've put together the handy guide to salts below. You can learn about different types of salt, plus get quick facts about how to make substitutions (and whether you need to).

You already know about salt… but read on to become a complete pro.
Table Salt
We all know this one. It's the one that your family has been asking you to pass during awkward Thanksgiving meals for generations. Table salt has a fine texture and is processed to eliminate trace minerals. It also usually contains an anti-caking agent and added iodine (hence the label "iodized salt").

Table salt is great to have on hand for a variety of uses. It's also inexpensive, and the added iodine provides health benefits (read more below). It's worth buying.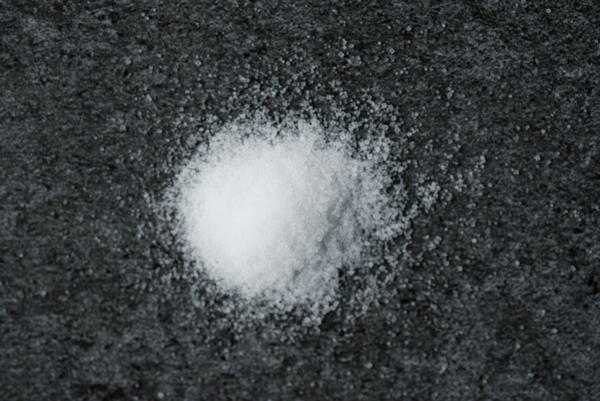 Kosher Salt
Kosher salt is favored by a lot of chefs. Why? Because its grains are larger and flakier, making the salt easier to pick up and distribute evenly. Kosher salt is also ideal for seasoning meat, because the coarse grains adhere better to the surface of the meat.

It is actually worth it to pick up a box of kosher salt. For one thing, it's not that expensive. For another, it is really great for seasoning foods evenly (especially meats).

Fun Fact! The name of this salt has an interesting background. Its origin is in the koshering process, which uses coarse salt to remove the blood from meat. The name doesn't actually indicate whether the salt is kosher or not. Click here to learn more.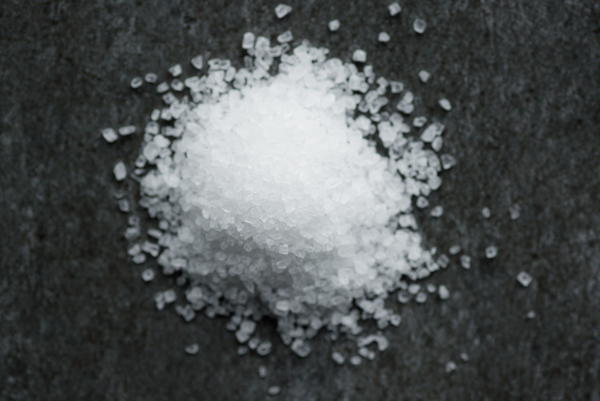 Sea Salt
Sea salt is made from evaporated sea water. Like kosher salt, it's usually coarser than table salt. However, you can purchase fine grain sea salt (just look at the label before you buy). Sea salt is typically more expensive than both table salt and kosher salt.

So, why use it? We actually don't recommend spending the money to use it for everyday cooking. There's just no point, as kosher salt will work just as well for seasoning meat and other dishes.

However, it is worth using sea salt to finish a dish. The flaky, crunchy texture can add a fantastic touch to foods like seared steak, fresh mussels, and more.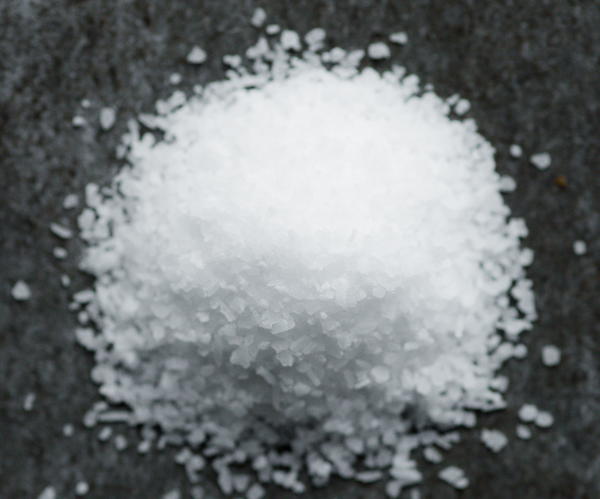 Kosher salt vs sea salt vs table salt
What are the important differences between these types of salt?

The main differences are texture and how you should measure them.

You need to use a little more of a coarse salt than you would a fine salt. For example, if a recipe calls for 1 teaspoon of table salt, you would use about 1 ¼ teaspoons of coarse kosher salt in order to get the right amount. This is because the larger salt crystals don't fit together as tightly, making a teaspoon of coarse salt less dense than a teaspoon of fine salt.

Find a full table of conversions here. You can also measure any salt by volume to get the correct amount.

Different types of salt have different textures, which can be useful for different things.

As mentioned above, coarse kosher salt is great for seasoning meat and other foods during cooking. Kosher salt can also finish a dish, although flaky sea salt is perhaps the best for this. The large flakes of salt provide a burst of flavor, and a little crunch, which most people love on top of seafood, steak, and even some desserts.

Table salt is great for seasoning things like soups, sauces, and almost any food where the crystals don't need to stick. It's also great for things like popcorn (you can actually use superfine salt for popcorn… it's fantastic).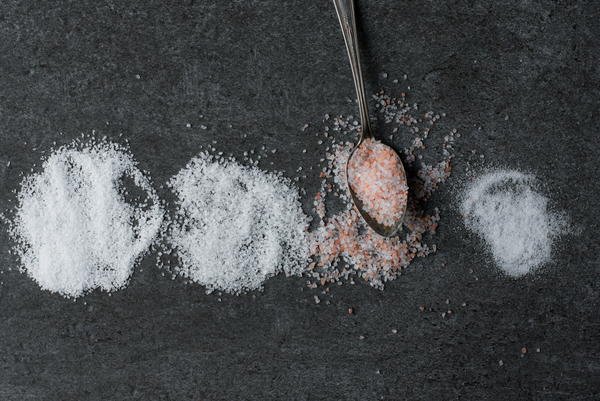 What is iodized salt?
We mentioned above that table salt usually has added iodine. Some other salts also have this added nutrient; they'll all be labeled "iodized salt."

Why is this important? An iodine deficiency can cause health problems, such as goiter. These health problems were common in the United States (and elsewhere) until the introduction of iodized salt in the 1920s. With this added source of iodine in their diets, fewer people now suffer from iodine deficiency.

It is important to consume enough iodine, but there's no reason to overdo it on iodized salt in order to get your allotment. Iodine is also found in seaweed and seafood, as well as many vegetables.
Fancy Salts
You might have heard of pink Himalayan salt or other fancy types of salt. What are their benefits, and are they worth the price?

Pink Himalayan salt is typically coarse, and it has a distinctive rosy hue. It's also naturally rich in minerals, containing high amounts of iron, magnesium, and calcium. However, it only contains trace amounts of iodine.

Pink Himalayan salt and others like black Hawaiian salt, red Hawaiian salt, and Celtic sea salt are all great for finishing meals. Most will have a more pungent taste than other types of salt, so try them out before going crazy with your finished dish. Use them to season meat, fish, or vegetables.

These salts are usually more expensive than the options above. However, they can be worth the splurge if you enjoy giving your finished dishes a special flair.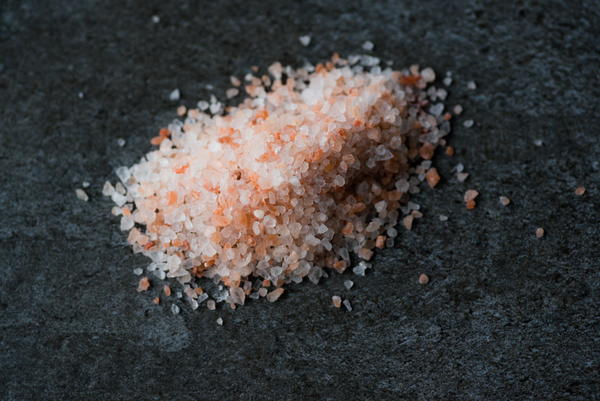 What types of salt do you use in cooking?
Your Recently Viewed Recipes
Join our community of 5 million cooks!
Get free recipes, exclusive partner offers, and more.
Thank You for Signing Up!
There was an issue signing you up. Please check your email address, and try again.