13 Hamburger Casserole Recipes for Easy Weeknight Dinners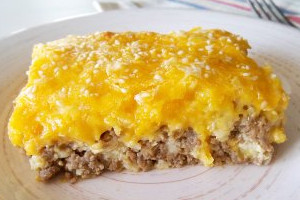 Don't have time to make an elaborate meal every night of the week? No problem! These 13 Hamburger Casserole Recipes for Easy Weeknight Dinners will make it easier to cook homemade meals every night of the week. Casserole recipes with ground beef are hearty and so simple to make. You won't believe how great these basic combinations of ingredients taste! From the easiest 4-ingredient hamburger casserole recipe to the more creative cheeseburger-pizza casserole, you'll find everything you need in this round-up.
There's nothing like a classic, juicy hamburger. These casseroles take the flavor and ingredients that make hamburgers so delicious and make them even better. Hamburger casseroles make great family dinners, but they are also perfect for potlucks or larger gatherings. These recipes were made to fill you up and please a crowd, so you can serve them for essentially any occasion. Plus, most of them require so little preparation that you'll be surprised by how quickly you can put them together.
So, what are you waiting for? Test out these hamburger casserole recipes. You definitely won't be disappointed.
---
---

13 Hamburger Casserole Recipes for Easy Weeknight Dinners
Table of Contents
Classic Casserole Recipes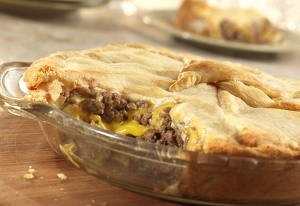 Ground beef can be used in so many different ways, and these casserole recipes are traditional examples of how to turn simple ground beef into a delicious hamburger casserole. From a pasta bake to a slow cooker hamburger casserole, these recipes will teach you how to be an expert casserole chef. These recipes will become a standard in your family, and you will want to make them over and over again.
Cheesy Hamburger Pie (shown)

"More Please!" Cheeseburger Casserole

Slow Cooker Hamburger Casserole


Unique Casserole Recipes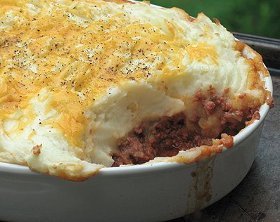 Are you looking for something completely different? Try one of these hamburger casserole recipes. They take the typical casserole ingredients, but make them into something more exciting. If you want to combine some classic dishes in a new way, try the Bacon Cheeseburger Upside Down Pizza. It's exactly what it sounds like, and your family will be amazed when you tell them you managed to include all of their favorite foods in one easy meal!
Impossibly Easy Cheeseburger Pie

Shepard's Hamburger Pie (shown)
---
Do you love cooking with ground beef? It's simple, satisfying, and hearty! Check out more ground beef recipes to love in our ultimate guide:

134 Easy Ground Beef Recipes.
---
Quick and Easy Casserole Recipes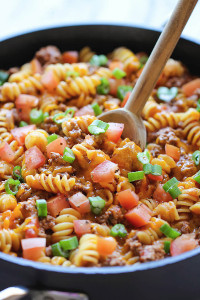 Easy weeknight dinners should involve minimal effort. These recipes in particular take "easy" to the next level. Throw the ingredients together, cook, and you have a full meal ready to go. These hamburger casserole recipes will make your life so much easier on a day-to-day basis.
Throw Together Hamburger Casserole

One Pot Cheesy Hamburger Casserole (shown)

Easy Cheesy Potato Hamburger Casserole


Easy Cheeseburger Pasta Skillet
Your Recently Viewed Recipes