11 Irresistible KFC Restaurant Copycat Recipes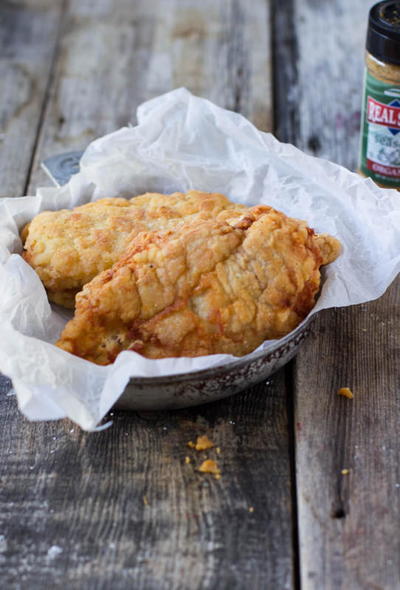 It's hard to resist the finger licking greatness of a KFC dish. The crispy crunch, the down-home flavor, it's the best! According to our readers, KFC restaurant copycat recipes are among their favorites. That's why we gathered our 11 favorite and irresistible KFC restaurant copycat recipes for you to make at home, all in one place. From fried chicken recipes to biscuit recipes, to that amazing KFC coleslaw. Why go out when these easy recipes are right at your fingertips.

Remember, KFC recipes are about more than just about the chicken. Among these copycat recipes, you'll find some great side dishes, biscuits, and even gravy. You can't have biscuits or mashed potatoes without gravy, right? So try out the easy KFC restaurant recipes below at home this week and impress the family without bringing home a bucket.



 
Table of Contents
Chicken Restaurant Copycat Recipes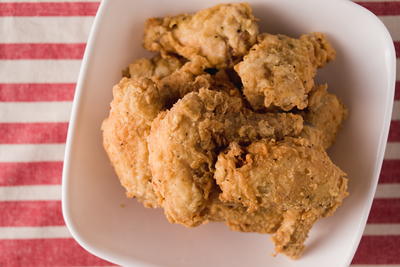 Fried chicken recipes are the ultimate reason why we love KFC recipes so much. We just simply can't get enough of that juicy, crispy, down-home flavor. So, the fact that there's now an array of recipes to help you recreate that taste at home is simply the best news! Try the original fried chicken, BBQ wings, and even the popcorn chicken with these great amazing recipes below.
KFC Biscuits, Coleslaw & More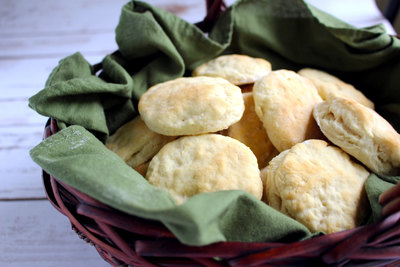 After you have your chicken recipe picked out, it's time to round out your meal with some famous KFC recipes for side dishes. From buttermilk biscuits to coleslaw, you can't go wrong with any of these recipes. They help create the perfect down-home, country meal.
If you've ever wondered what makes the biscuits at Kentucky Fried Chicken so delightful, here's your answer. This copycat recipe for Even Better KFC Buttermilk Biscuits uses nearly a cup of buttermilk and six tablespoons of butter to achieve that light and fluffy texture, not to mention that rich, buttery taste.
KFC Style BBQ Baked BeansRound out your barbecue with this tasty copycat recipe for KFC baked beans. These are perfect for any outdoor summer party and are great sides for burgers and dogs.
Coleslaw Just Like KFCThere's never a bad time for coleslaw. Whether it's the peak of summer or the dead of winter, we can never get enough of that crunchy cabbage texture and creamy dressing flavor. With this recipe for Coleslaw Just Like KFC, now you can make a homemade version of that fan favorite restaurant side dish and serve it at all of your family gatherings.
Dump and Go KFC Coleslaw CopycatSome of the best coleslaw we've ever tasted is the kind from Kentucky Fried Chicken. If you're of the same opinion but don't live near the restaurant, you're sure to be happy to have found this recipe for a Dump and Go KFC Coleslaw Copycat version. Make your own coleslaw that tastes just like the kind served at the restaurant.
Recipes for Gravy & Marinade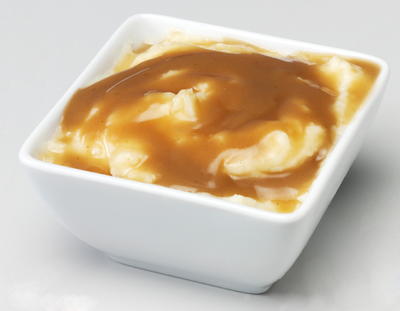 You can't complete a meal at KFC without the delicious and comforting gravy. Now, we've got a great copycat recipe that helps you recreate this popular KFC item. Make up some homemade mashed potatoes served with this gravy and everyone will be asking for seconds.
KFC Rotisserie Gold Marinade Copycat RecipeMake a delicious, juicy roast chicken with this KFC copycat marinade recipe. It's a little cool, a little spicy and perfect for baked chicken.
KFC Style Copycat GravyKFC is known for their delicious fried chicken with the Colonel's "secret" ingredients, and it wouldn't be a KFC meal without its infamous gravy to pair along side with it. Dip in piece after piece into the gravy and get an explosion of flavor that made KFC what it is today.
Your Recently Viewed Recipes