Tips on How to Keep Your Kitchen Clean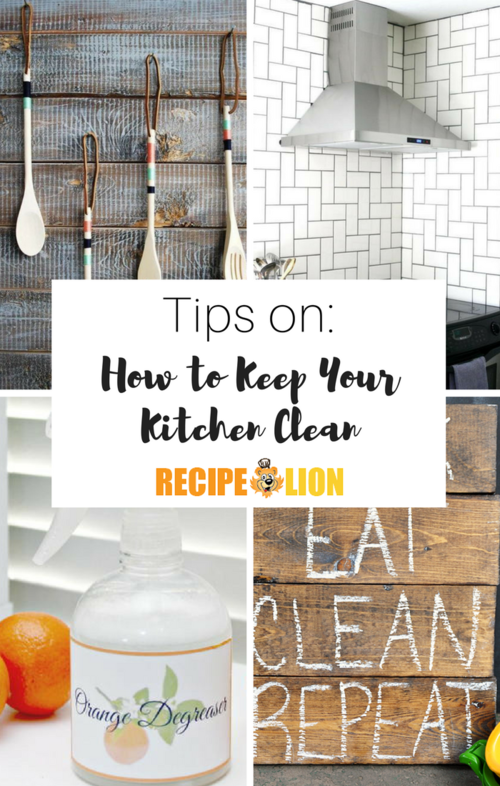 Keeping your kitchen can be a stressful day-to-day hassle. From chicken noodle soup spills on the counter tops to a casserole exploding in the oven, there's no such thing as never having a mess in the kitchen. Although you may never have your kitchen totally put together 24/7, these Tips on How to Keep Your Kitchen Clean will definitely improve your current kitchen situation!

The kitchen is the heart of your home, so you want it to be inviting and welcoming to not only guests, but your family as well. Along with eating your meals in this room, your kitchen is a place where you can converse and talk about your day with others. The last thing you want to worry about when trying to enjoy yourself with your family is that large pile of dishes sitting in the sink. 

It's not only important, but necessary to set aside some time to keep the soul of your home healthy, clean and in tip-top shape. There are so many quick and easy tips that you can do everyday to ensure your kitchen stays pristine. By following these home remedies and cleaning hacks, you can now say goodbye to your hectic kitchen and hello to relaxing at your new spotless space.

Be sure to ENTER TO WIN a Casabella Sink Sider Faucet Organizing Set to use while making this recipe! Leave a comment on this page and you will receive a bonus entry. Don't miss the grand prize giveaway including one of each prize featured in the 12 Days of Christmas!
Tips and Tricks to a Cleaner Kitchen
1. Make a schedule
Whether it's on a calendar, dry erase board or a planner, make sure you reserve a little block of time during your day to tidy up your kitchen space. This step may seem a little over the top, but if you set an alarm or write out your daily tasks, you're way more likely to complete them. It's nice to have a friendly reminder rather than trying to remember to clean your kitchen on top of everything else you have to do. This step is not only easy, but totally free if you have a pen, paper and magnet!
2. Take care of your dishes
It's easy to let dishes pile up, especially when you have a large family to clean up after. Rather than leaving the leftover food dry up on the plate and fill your kitchen with a funky food aroma, place the dishes into the dishwater immediately. It's better to just get it over with rather than letting everything pile up.
3. Clean those counters
Having clean countertops not only makes your kitchen look 100 times nicer, but cleaning products fill the air with clean citrus scents. If you want to get really fancy and customize your own cleaners, you can make your own in just the blink of an eye! There are multiple homemade household cleaners you can create with simple ingredients that can be found in your home. Try to clean your countertops every or every other day. No one likes crumbs and sticky spills on surfaces.
4. Organize cupboards
Although you can't see your dishes, cookbooks or whatever else you hold in your kitchen cupboards, it's necessary to clean these out every now and then for your sanity. Cupboards can easily collect dust and other food crumbs, so it's necessary to clean these puppies out every once in a while.
5. Tidy up those floors
This is something you definitely don't have to do every day, but every couple weeks you should dust and sweep your floors. No matter how hard you try, your floors will never remain crystal clean thanks to shoes, pets and spills. But when it comes to hosting parties and having guests over, you want to put  your best floors forward.. Washing your floors isn't all that fun, but if you pop some tunes in your ears while sweeping, it's not all that bad. When necessary, grab a broom and sweep, sweep, sweep!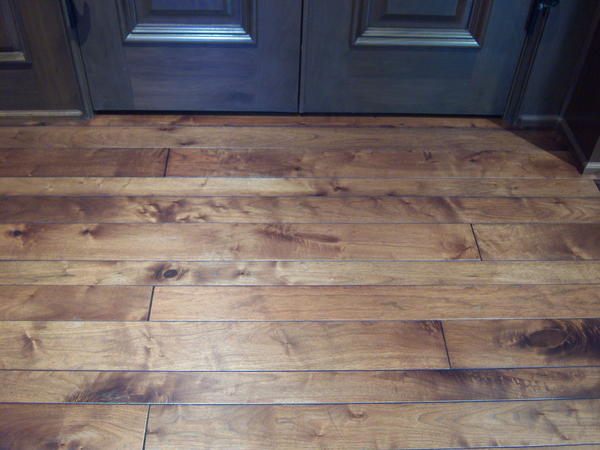 Kitchen Cleaners
A clean counter is a happy counter. There are so many different cleaners and sprays that you can clean your surfaces with. It can often become overwhelming when shopping for just the right cleaner. Rather than spend all of your money on five different cleaners that claim to do different things, make your own! This fresh smelling Lavender Sage DIY All-Purpose Cleaner will fill your kitchen with floral scents and make your countertops very clean. If you're looking to spot clean your oven, this Natural Homemade Oven Cleaner will rid of any food splatters or explosions that took place in there. A couple sprtizes on your countertops a day, keeps the crumbs, spills and messes away!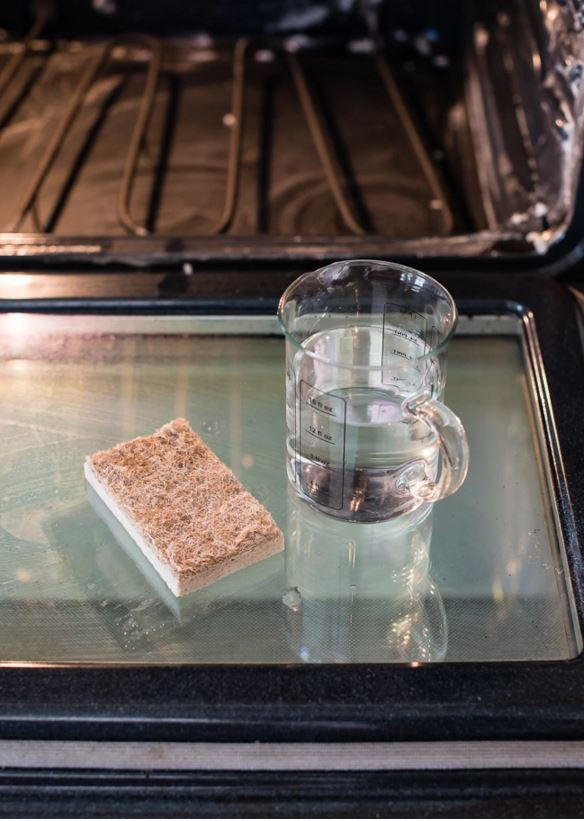 Kitchen Storage
Creating storage is a key way to keep your kitchen clean and organized. Whether it's a unique shelving unit or a cute bowl holding your fruit, these kitchen storage ideas will keep your kitchen mess free. Need a place to put your pots? Creating this Industrial Pot DIY Rack will keep these larger items out of the way when trying to cook and clean. A shelving unit is always a good idea when it comes to storing extra dishes, pots, glasses or cook books. Shelves are easy to make and install. Having extra space and storage is the perfect way to keep your kitchen clean and avoid clutter.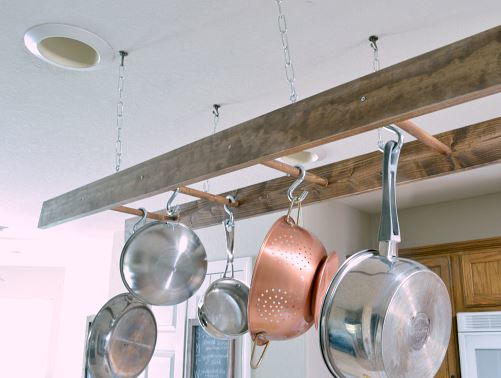 it's summertime, which means having fruit on hand is essential. Grab your fresh fruit out of your darling DIY fruit bowl and make this refreshing fruit salad. 
Contest Rules:
There is a maximum of one extra entry per person. The extra entry will be based upon a comment left on this project. Duplicate comments will be deleted and are not tallied.
The winner will be selected at random from the comments on this page and the entries on the contest page.
The winner will be contacted on the morning of July 31, 2017.
Email Address provided in their account (please do NOT leave your email address in the comments--you already provided it when you created your account).
You have until Sunday, July 30, 2017 at 11:59pm EST to leave your comment on this post. Comments posted after that will not be counted.
Contest open to anyone 18+ in US and/or Canada. Excludes Quebec and Puerto Rico.
Be sure to enter for a chance to win a during the 12 Days of Christmas in July! This giveaway runs until July 30th and you can receive an extra entry just by commenting below on this page.
Your Recently Viewed Recipes
Join our community of 5 million cooks!
Get free recipes, exclusive partner offers, and more.
Thank You for Signing Up!
There was an issue signing you up. Please check your email address, and try again.