How to Improve Store Bought Pizza Sauce
Learn to make jarred sauce taste homemade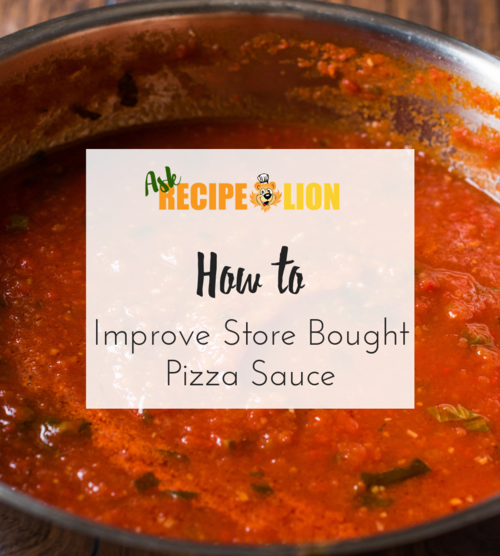 Homemade pizza is delicious, there's no denying that, but its greatest strength might be its versatility. There are so many ways to make pizza, so many toppings to try, and so many ways to cut down on time and effort while still making a delicious meal.

But every once in a while, you need to treat yourself. It turns out that homemade pizza is great for that too. When you put in the extra effort, you usually get something good in return.

Most eat-out pizza gets defined by what toppings it has, or how thick its crust is, or how many types of cheese are melted on top. All those things are important of course, but they're all forgetting the sauce. Sauce binds all the flavors of a pizza together. It may not be flashy, but it's one of the most important things to get right.

Keep reading, and you'll learn new ways to improve store-bought pizza sauce so you can have the taste of freshly made homemade sauce without having to put in hours over the stove.
Getting started
The first thing you'll need to do is choose the sauce you're going to doctor up. There's no real way to go wrong here (everyone's tastes are different), but there's one thing you might want to keep in mind. If you're planning on really going all out you might want to stick with a simple, meatless sauce.
​​​​​​​
If you're only planning on adding a few things—maybe just some seasonings and oil, for example—you can probably go ahead and get whatever sauce strikes your fancy. The more complicated the base sauce, though, the more likely you are to accidentally add ingredients which clash and throw off the balance of flavors in the final result.
 
Tip: if you don't know what your chosen sauce tastes like, it's a great idea to try some out of the jar before you start adding to it. That way, you'll have a better idea which ingredients to add to get the sauce you want.
Easy ways to improve store bought pizza sauce
Making a better pizza sauce doesn't have to be hard. In fact, there are several incredibly simple things you can do to make it taste better right away.
Simmer: If you're not in a rush, it's always better to put your sauce on your stove before putting it on your pizza. Just let it simmer for a while (anywhere between 10-30 minutes is great). You should notice an improvement in the taste and texture of your chosen sauce.
Sugar: It may seem a bit strange, but sugar is a great addition to any store-bought pasta sauce that tastes too acidic. It complements and helps bring out the sweetness of tomatoes.
Butter: If you simmer your sauce, consider throwing a tablespoon or two of butter (depending on how much sauce you're warming) into the mix at the end. The result will be a thicker, creamier, richer sauce for practically zero effort.
Olive oil: If you'd rather not use butter, you can substitute olive oil. It's not the same as butter, but it's hardly a downgrade.
"When you just need a really easy, really simple side dish that pairs perfectly with almost any meal, these 3-Ingredient Breadsticks are a wonderful solution. Best of all, you can enjoy them warm from the oven in about 15 minutes!'3-Ingredient Breadsticks
What seasonings to use to improve store bought pizza sauce
As thoroughly American as it is these days, pizza is still inspired by Italian food. Fittingly, then, Italian seasonings are your best bet for adding extra flavor to a jarred pizza sauce.

Italian seasoning mixes are common at the grocery store, but if you want more control over what specifically is going into the sauce, then you'll probably want to go with options like oregano, basil, thyme, and (with caution) even sage or bay leaf.

If you like your pizza with a little extra spice, red pepper flakes are an excellent choice, too.

If you're using dried seasonings feel free to add them early in the simmering process. If you've indulged in some fresh herbs, though, you'll want to throw them in right at the end.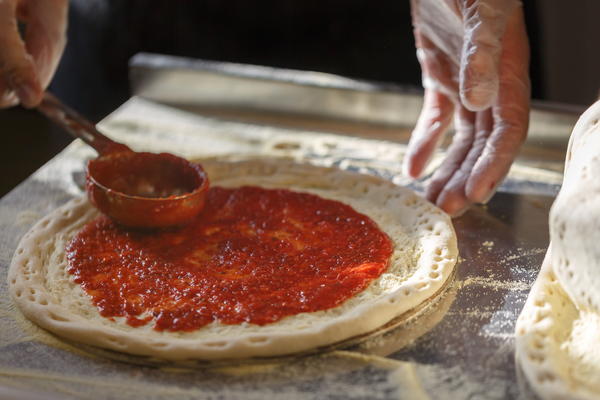 Adding meat and veggies to store bought pizza sauce
If you did end up starting with a simple tomato sauce, you have the option of adding meat and veggies.

Sautéed onions and garlic are almost always a great idea. Mushrooms are another common veggie to include since their flavor and texture mesh so well with many tomato sauces.

If you really want to have a truly hearty pizza sauce, you can even whip up some beef or bacon in the pan before you add your sauce.
 
Using wine to improve store bought pizza sauce
If you've cooked meat on your saucepan (whether the meat itself is actually going into the sauce or not), there's one more truly decadent addition you can make that will really help your doctored sauce stand out: you can add red wine.

The best way to do this is to pour it into the pan after you've finished cooking the meat. When this happens, the wine will deglaze your pan. This makes cleanup easier, but it also creates a mixture of wine and seared meat that is a great foundation to build your tomato sauce on.

By the time your sauce is ready, the alcohol in the wine will have cooked off. The flavor it adds, though, will make your sauce even more memorable.  
 
Trying it out
Now that you know how to easily make amazing pizza sauce, you might want to look at these recipes for pizzas you can make at home and quick and easy sides you can use to add variety at your dinner table.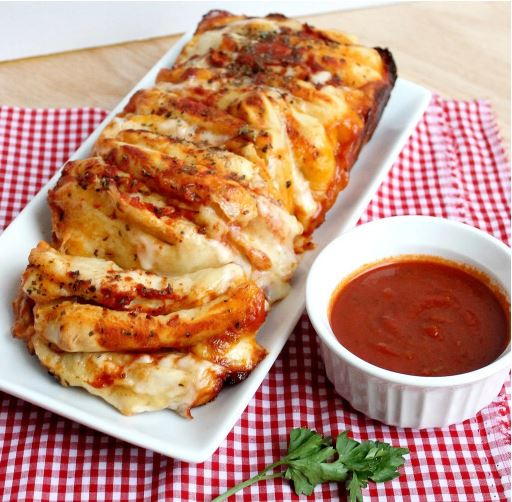 What is your favorite type of pizza? Are there any toppings you just can't stand? Let us know below!
Your Recently Viewed Recipes
Join our community of 5 million cooks!
Get free recipes, exclusive partner offers, and more.
Thank You for Signing Up!
There was an issue signing you up. Please check your email address, and try again.