8 Herb Garden Tips for Cooks: What to Plant, When to Harvest, and More
Your kitchen garden won't be complete without these tips on how to grow fresh herbs!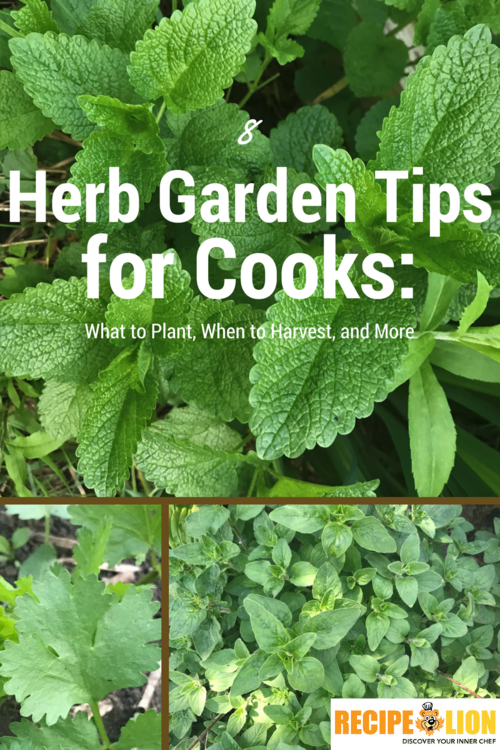 Cooking with stale herbs from dusty bottles tucked away in your pantry for years is not the best way to create complex and layered flavor profiles in your roasts, salads, and other favorite recipes. What's a home cook to do? Try investing some time and effort into growing an herb garden that will yield a supply of fresh basil, cilantro, and other herbs essential to cooking. While you could purchase fresh herbs at your favorite farmers market, growing herbs in your own kitchen garden allows you the luxury of having just what you need and exactly when you need it.

These herb garden tips that every cook needs to know can give you a steady access to fresh herbs all summer and even into autumn. From determining which herbs you should grow to discovering new and creative herb recipes, these 8 Herb Garden Tips for Cooks: What to Plant, When to Harvest, and More will help a home cook achieve an herb garden that will meet their culinary needs!
Which Herbs Can be Grown in a Kitchen Garden?
When it comes to selecting herb plants to grow, the possibilities may seem almost endless. Which herbs should you grow? The answer depends on several factors. If you cook only once or twice per week, then maintaining a full garden filled with an assortment of herbs could be a daunting task that may result in the excess going to waste. However, if you plan to cook almost daily, then planting as many herbs as your garden space will allow might be ideal. In addition, take a cue from the recipes you use regularly and grow herbs found in your favorite recipes. Here's a quick look at some of the herbs you might want to grow.

Cilantro is used in a number of favorite Mexican recipes, including pico de gallo and salsa. You can also cook it with fish for a taste that's truly amazing!

Basil is an essential item for many Italian recipes. Whether you want an ample supply of homemade pesto or plan to make countless jars of pasta sauce, this herb is one you'll want to grow in your garden.

Chives will impart a light onion flavor to almost any savory dish. Use it in scrambled eggs, in soup...you name it!

Parsley isn't just for garnish. This herb will add a subtle flavor profile to your favorite roasts, soups, and other favorite recipes.

Rosemary is the perfect finishing touch to potato dishes, and can be used in roasts, too.

Dill is a crucial ingredient in potato salads, fish, and other dishes. You'll love the light taste of this herb.

Still looking for tips on what to grow? This infographic includes some of the top herbst that are perfect for any kitchen; click here to see a larger version.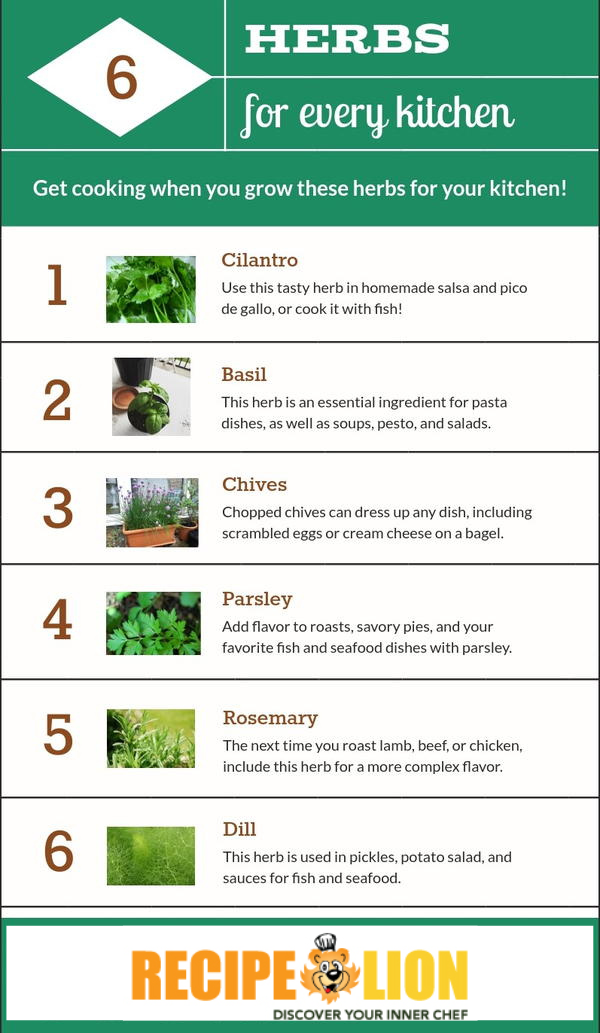 Select Herbs That Grow Best Together
Gardeners short on room in the garden can maximize space by planting two or more herbs together in the same pot. Just remember to group herbs together by similar requirements for sunlight and water; as an example, an herb plant that has wet feet and requires plenty of water shouldn't be paired with an herb that only requires a light mist of water. 
Add Easy-to-Grow Herbs to Your Garden
If this is your first time as a gardener, then you might want to start off with herbs that are easy to grow and don't require much daily maintenance. Mint, oregano, sage, and chives are among those herbs that are the easiest to grow according to NC Cooperative Extension. Just keep in mind that some herbs, including mint, tend to spread and might take over a container or part of your garden if left unchecked.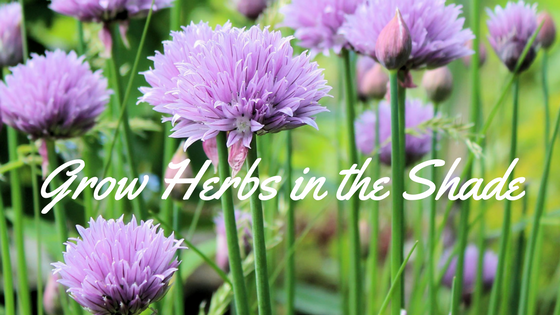 Grow Herbs in the Shade
For some gardeners, it's not always possible to have an herb garden located in full sun. Instead of making shade an insurmountable obstacle, work with what you have and grow herbs that can thrive in the shade. In an email, Jennifer Smock, Supervisor of the Kemper Center for Home Gardening at Missouri Botanical Garden, noted that some herbs, including rosemary, sage, and oregano, can grow in shade, but need "to be treated like an annual and replaced every year." Smock also wrote that she has successfully grown a number of herbs in shade, including nasturtium, cilantro, mint, lemon grass, thyme, chives, and parsley. However, Stamp also indicated those herbs "don't always get as full (or reach maximum height and spread) but they will grow in shade."
Know When to Harvest Herbs
Knowing when to harvest the leaves of your basil or rosemary plant is as crucial as finding the right spot to plant your herbs. For example, if you pick the herbs after the plant has flowered, then you won't get the robust flavor you've been waiting for all summer. According to the website of Penn State College of Agricultural Sciences, you should avoid picking herbs with blemishes or damage from insects. The time of day to harvest herbs can make a difference, with the University of Illinois Extension's website noting you should try to harvest herbs early in the morning, after the dew has dried. 
Harvest Herbs with Care
Harvesting herbs from your kitchen garden doesn't need to be an expensive endeavor. Although you can purchase scissors designed just for cutting herbs, you can always use your hands. And when it comes to carrying the herbs back to your kitchen, you need to select the right container, too. As noted by the website of University of Missouri Extension, open-weave baskets and containers will allow air circulation, while placing your just-picked leaves and herbs in a plastic container may cause the plants to heat up.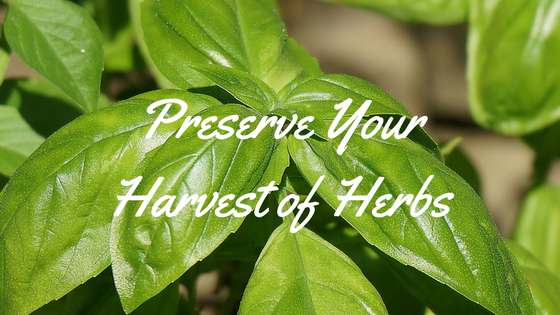 Preserve Your Harvest of Herbs
It is the rare home cook who can use up every bit of basil and parsley before the herbs start to lose their potency. If your harvest of herbs will outpace your immediate cooking needs, then you will need to find ways to preserve those fresh herbs. After removing the herbs with spots and cleaning what remains, you can freeze intact herbs or place them in an ice cube tray that is then covered with water, according to Michigan State University Extension. Just remember to make a note on the freezer bags regarding the contents, as well as the date in which the herbs were stashed in the freezer. You can also dry herbs by hanging them in your attic or in a warm and sunny spot.
Get Cooking with Herb Recipes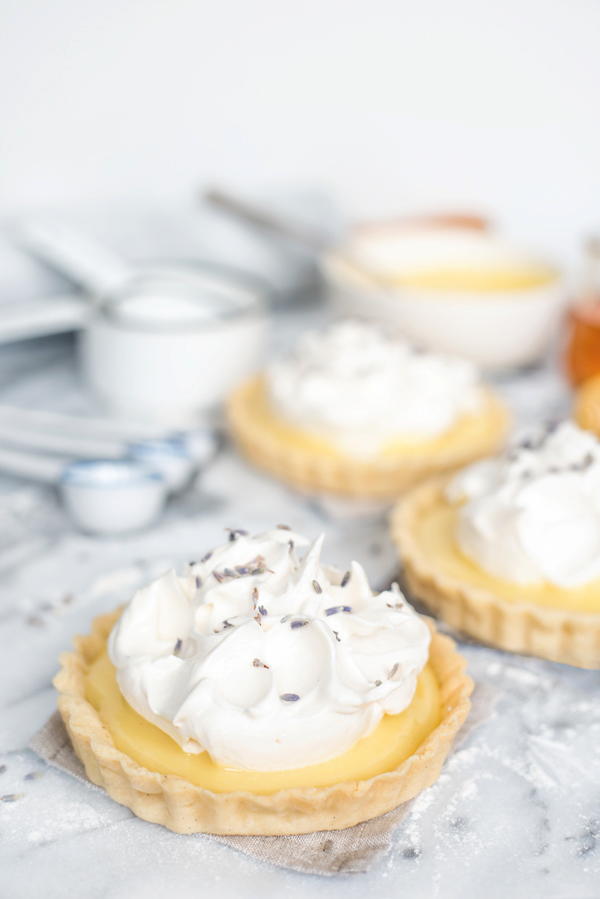 Over the last few years, chicken has beaten out beef to become America's most-consumed meat. The average American consumes an estimated two pounds of chicken per week. That's roughly one hundred pounds (thirty chickens) per year! With that in mind, it's no wonder that we're always looking for easy chicken recipes. Chicken is inexpensive and delicious, meaning that chicken recipes for dinner are incredibly popular. Thirty chickens per year adds up to a whole lot of dishes with chicken, so you might as well make sure that you're eating the best chicken recipes you can find!

You may not have known this, but RecipeLion has its own in-house test kitchen. Every week, we invent some of the best recipes on the Internet and taste them for you. That's how this list of RecipeLion Test Kitchen's 30 Best Chicken Recipes came to be. So, if you're looking for easy meals with chicken, we've done a lot of experimenting, and we've got you covered

This list includes our favorite healthy chicken recipes, fried chicken recipes (yum!), baked chicken recipes, chicken recipes from around the world, chicken soup recipes, chicken recipes for two, and slow cooker chicken recipes. There are even a few restaurant copycat chicken recipes thrown in for good measure! So sit back and enjoy, because these easy meals with chicken are all so good that you won't know which one to pick. Guess you'll have to try them all!RecipeLion Test Kitchen's 30 Best Chicken Recipes
What will you grow in your kitchen garden this year?
Your Recently Viewed Recipes
Join our community of 5 million cooks!
Get free recipes, exclusive partner offers, and more.
Thank You for Signing Up!
There was an issue signing you up. Please check your email address, and try again.