How to Store Homemade Bread
Discover how to keep homemade bread fresh!
There are so many types of breads. You have your popular ones like sandwich bread, bagels, rolls, etc. And others that you may overlook as being bread, like focaccia, cornbread, banana bread and so forth.

But, they all have one thing in common, they are delicious. Who doesn't love a piece of bread with a smear of butter on it?

And, there are so many ways to customize bread, especially if you are making it from scratch at home. You can make a savory bread by adding in some fresh herbs, cheese, olives, peppers and so forth. Or, go the opposite route and make a sweet bread by adding in some nuts, dried fruit, and/or spices.

One thing is for sure though, while baking bread at home does result in a bread that is delicious and suited just to your liking it won't last as long as one that you may purchase at the store.

So, how can you keep your homemade bread last longer? Read on to find out.  
Where and How to Store Homemade Bread
You might think that refrigerating your bread would keep it fresher longer, but, the opposite is actually true. Storing homemade bread, or any bread for that matter, in the refrigerator will make the bread go stale faster. There are ways to revive stale bread and there are things you can do with it to make the most of it – make bread pudding, croutons, breadcrumbs, garlic bread, etc. – but, instead of ending up with stale bread, just store it properly so you can get the most of your delicious homemade bread before turning it into something else.

Ideally the best way to keep homemade bread fresh would be to store in a bread box, but, most people don't have one. So, you should store bread pretty much the same way you buy it at the store, in a plastic or paper bag. And since paper bags may not be something you have on hand your go-to choice will be a resealable plastic bag.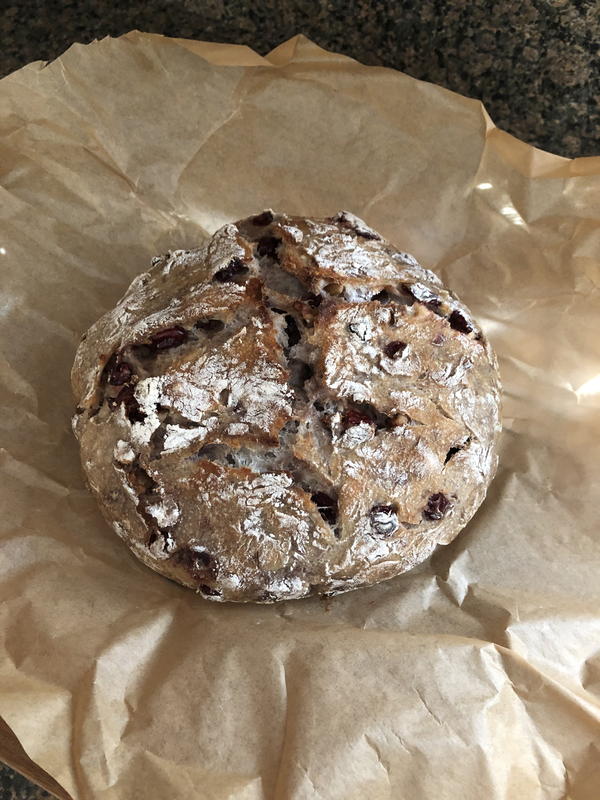 Enjoying How to Store Homemade Bread? Find even more smart ideas for making homemade bread here!Testing Yeast for Baking
How to Store Fresh Baked Bread Overnight
For crusty breads, if you are planning on finishing it within a day or so of baking it's best just to leave it on your counter cut-side down. This will help to keep the outside of the bread crusty and the inside soft. If you are concerned about the bread being out in the open you can loosely cover it with a clean kitchen towel. If you happen to have a paper bag on hand though you can store the bread in there and your bread will keep its crispy outside and soft texture inside.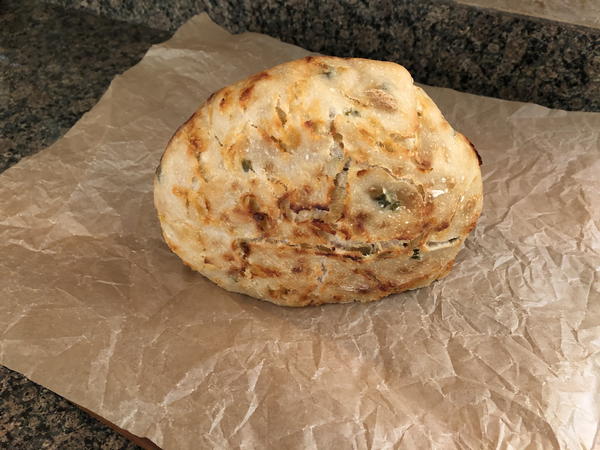 If you prefer, and you don't mind your bread losing some of its crispness, you can also wrap a crusty loaf in wax paper before placing it in a resealable bag. While this will keep the bread fresh for an extended amount of days, the outside of the bread will become soft, but, will be as delicious as the first day you made it.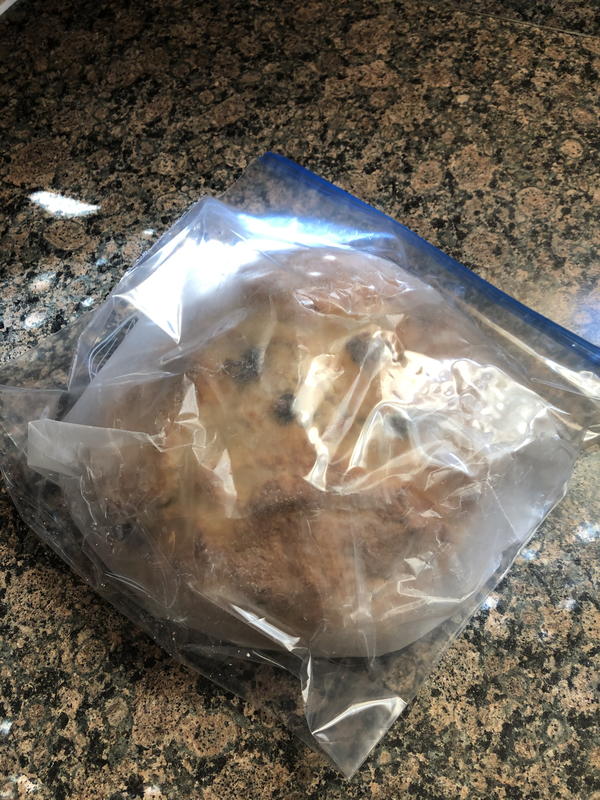 How to Keep Homemade Sandwich Bread Soft
When it comes to sandwich bread your goals in storing it are a bit different than that of a nice crusty loaf. You want to keep sliced bread soft as long as possible. To do so, you can store it in a resealable bag on your counter. To maintain freshness wrap the bread in wax paper or plastic wrap before doing so. I would advise against slicing the entire loaf beforehand as this will only make the bread go stale quicker. The only exception to that is if you are freezing it, we'll get to that next.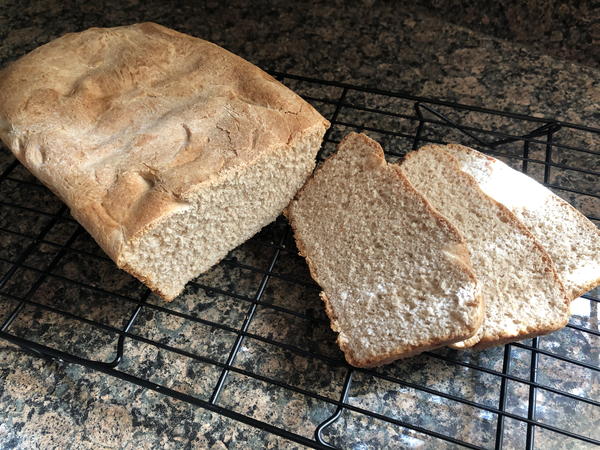 How to Freeze Homemade Bread
If you would like to always have fresh bread on hand or you're not planning to eat the remaining bread you've made immediately, another option is to freeze it.

For a crusty bread, wrap it in plastic wrap or aluminum foil – I prefer plastic wrap this way you can see what it is – and then place it in a large freezer bag, pressing out all of the air before closing it and placing it in the freezer. Make sure to put the date on the bag as the bread will only be fresh for about 6 months. To thaw it, simply place it in the refrigerator overnight and then allow it to come to room temperature before slicing.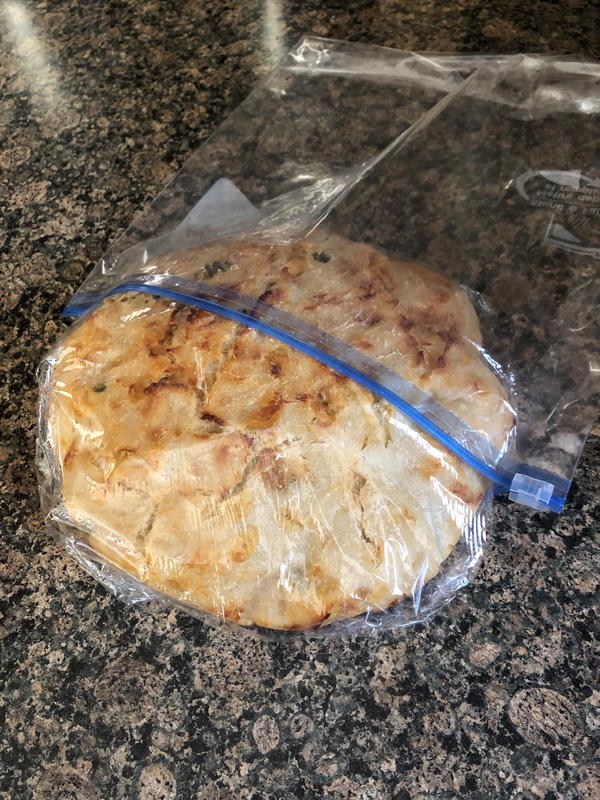 How to Freeze Homemade Sandwich Bread
If you're freezing sandwich bread you can either freeze the entire loaf by following the same method as crusty bread or slice the bread and then freeze it.

To ensure that the slices won't stick together you can place pieces of parchment paper between them. Or better yet, place them inside of sandwich sized bags so it's even easier to remove the bread you want when you want it.

If you are planning to make toast you can place the bread right in the toaster once you remove it from the freezer. The toaster will pull double duty, thawing the bread and toasting it at the same time. If you aren't toasting it, then place it in the refrigerator overnight to thaw and then use it as you wish.
Other Types of Breads: Storing Rolls and Bagels
We've covered crusty bread and sandwich bread, but, what about other types of breads, like rolls and bagels? Each of these can be handled pretty much the same.

To keep them fresh in the short term store them in a resealable bag on your counter.

But, for longer term you can place them right into a large freezer bag, removing all of the air from the bag prior to closing, and then placing them in the freezer. Once again, make sure you use them prior to 6 months.  
Your Recently Viewed Recipes
Join our community of 5 million cooks!
Get free recipes, exclusive partner offers, and more.
Thank You for Signing Up!
There was an issue signing you up. Please check your email address, and try again.