How to Cook Spiral Ham
Learn how to cook spiral ham without drying it out using our expert tips.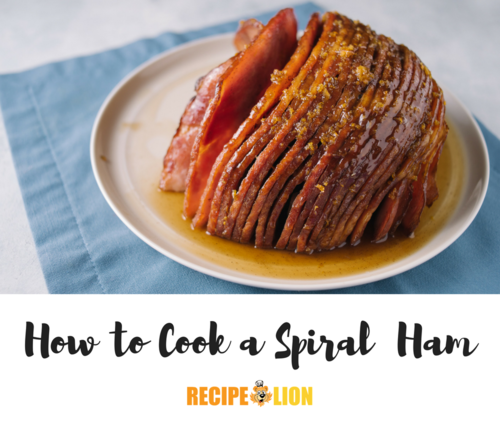 Spiral ham is a dish that's both easy to make and easy to mess up. It comes fully cooked, which means that it doesn't have to cook in the oven all day in order to be ready to eat. In fact, the most common challenge when cooking a spiral ham is keeping it in the oven for the right amount of time. As we've probably all experienced, baking a ham for too long can result in a dry (and not too tasty) dinner.

How do you cook a spiral ham without drying it out? Follow some of these simple tips to make your best holiday (or everyday!) ham ever.
How to Cook Spiral Ham
Important: Note that throughout this article, we assume that you are working with a fully cooked spiral ham. Check the package on the ham you purchase to make sure this is the case. Learn about other types of ham here.
Preheat the oven to 325 degrees Fahrenheit and remove your fully cooked spiral ham from its package.
Roll out enough aluminum foil to wrap at least the bottom half of the ham. Place the ham on the aluminum foil.
Wrap the ham tightly in aluminum foil, using an additional piece if needed to cover the entire ham.
Place the ham on a rack in a large roasting pan and place it in the oven.
Bake ham about 90 minutes, or about 10-15 minutes per pound of ham. Bake until internal temperature of ham is 140 degrees Fahrenheit.
Follow the instructions below to glaze your spiral ham. If you don't wish to use a glaze, then you can simply remove the ham from the oven after it reaches the correct internal temperature. Let stand 10 minutes before serving, then enjoy.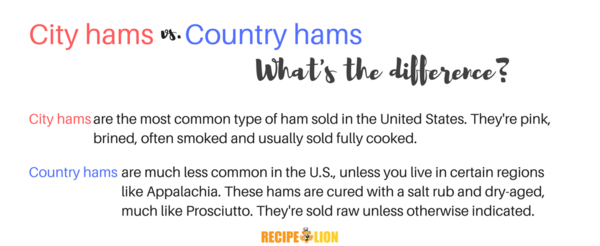 How to Glaze a Spiral Ham
If your ham came with a packet of glaze that you want to use, follow the instructions provided with the packet. Otherwise, follow these steps for glazing a spiral ham. If you need a recipe for the glaze itself, try our easy (and delicious) recipe in the next section.
After fully heating ham to 140 degrees Fahrenheit, remove ham from oven.
Turn the oven up to 400 degrees Fahrenheit.
Carefully unwrap the ham, exposing most of the top of the ham. You can also remove the foil entirely and discard.
Pour the glaze over the top of the ham.
Return the glazed, uncovered ham to the oven and bake for 10 minutes.
Let rest 10 minutes before serving.
These instructions for how to cook spiral ham will ensure that you heat your dinner to the correct temperature without drying it out. It's truly a piece of cake (or a slice of ham?) to make this hearty main dish for any occasion.
Easy Spiral Ham Glaze Recipe
Making a glaze for a spiral ham is simple, and it can take your finished dinner from ordinary to extraordinary. Try this easy recipe, and feel free to tweak things to your own taste.

½ cup orange juice (or juice of 2 oranges)
½ cup honey
1 cup brown sugar
1 teaspoon cinnamon

Mix all ingredients together and pour over your ham at the appropriate time during cooking (see instructions above).
Home for the Holidays Honey Glazed Ham may just become your family's new favorite dish come Christmas and Easter. This easy holiday ham recipe will smell so irresistible while it's cooking, it's sure to make them come running to the table.Home for the Holidays Honey Glazed Ham
How to Cook Spiral Ham in a Slow Cooker
Cooking a spiral ham in your slow cooker is actually really easy to do. It's also a great solution if you want to save oven space during the holidays!

Be sure to choose a ham that will fit in your slow cooker. If using a large (6-quart) slow cooker, a 10 pound ham is probably the largest that will fit. You can also trim off part of the ham if you accidentally purchase one that is too big to fit.

The instructions below are for an 8-10 pound fully cooked bone-in spiral ham.
Unwrap ham and discard package.
Place ham cut-side down (if possible) in the slow cooker.
Pour your glaze of choice over the ham.
Put the lid on the slow cooker and cook ham on low for 4-5 hours, basting occasionally.
Ham is ready to eat when the internal temperature reaches 140 degrees Fahrenheit.
If you're searching for the perfect pork loin recipe for your Easter brunch menu, this 5-Ingredient Apricot Pork Loin is one that will please the whole table. This boneless pork loin recipe brings just the right amount of fruit flavor to the savory pork.5-Ingredient Apricot Pork Loin
More Tips for How to Cook Spiral Sliced Ham Without Drying It Out
The most important thing you can do to keep your spiral ham moist is to not overcook it.
Remember that it's fully cooked (double check the package if you're not sure). All you have to do is heat it through to 140 degrees F - you risk drying it out if you cook it for more time!
The other important thing to do, which we recommend in the recipe above, is to keep the ham wrapped tightly and to put the glaze on last. Keeping the ham tightly wrapped helps seal in the juices (which can escape easily, unfortunately, since the ham is already sliced). Put the glaze on last because it can burn if it cooks for as long as the rest of the ham does in the oven.
What are your best tips for how to cook spiral ham? Let us know in the comments below!
Your Recently Viewed Recipes
Join our community of 5 million cooks!
Get free recipes, exclusive partner offers, and more.
Thank You for Signing Up!
There was an issue signing you up. Please check your email address, and try again.