15 Junk Food Recipes To Make Your Taste Buds Happy
There are very few joys in the world that are better than eating junk food. There are so many days where you need to just sit on the couch, watch your favorite television program, and eat junk food. We get it and we feel the same way. That is why we are giving you some excellent junk food recipes. We know that junk food isn't the greatest food but feel free to have it every once in a while. It's wondrous to eat food that tastes great and food that you love to eat. You just can't help yourself. We have gathered the best junk food recipes to help you enjoy the simpler things in life. Sit back, relax, and enjoy 15 Junk Food Recipes To Make Your Taste Buds Happy.
15 Junk Food Recipes To Make Your Taste Buds Happy
Table Of Contents
There is no wrong way to eat an Oreo. Many people twist off the top, eat the creamy white center, then eat the chocolate cookie. Other people just dunk the entire Oreo in milk and eat the cookie like that. No matter how you eat an Oreo you need to use it in one of these great and fun recipes.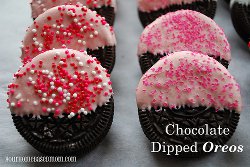 There are so many flavors in Guinness beer that make them perfect to add to any of your junk food recipes. Many people have called Guinness the "chocolate milk of beers". It is rich and heavy with a hint of coffee flavor and those flavors blend very well to make a tasty treat. Whether you are putting Guinness in an ice cream or in a cake, it makes any junk food irresistible.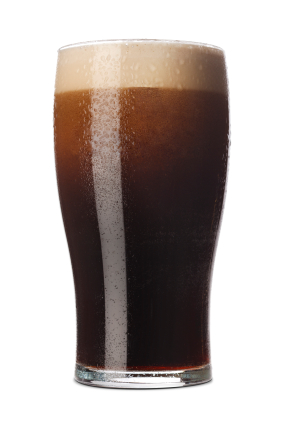 Cheese is great. However, cheese is better when it is deep fried. Candy bars are great. However, Candy bars are even better when they are deep fried. Are you noticing a trend here? The trend is that anything can be deep fried to make it one of the best junk food recipes of all time. You will be surprise of the things that you can deep fry and how much better those things taste.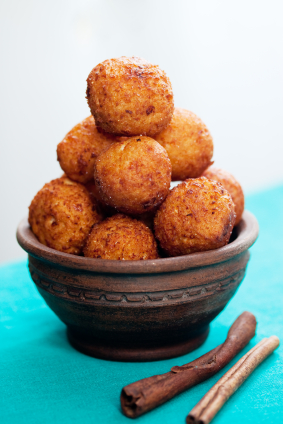 There is nothing that bacon cannot make better. And we mean absolutely nothing. These dessert recipes involving bacon are the perfect proof of that. You might not think that bacon would work well with desserts but these junk food recipes with bacon beg to differ. Try these inventive recipes and you will agree with us.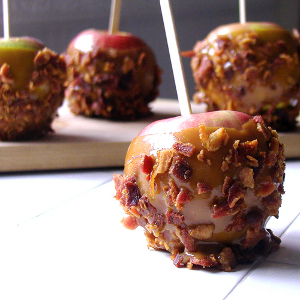 Caramel Bacon Apples (shown above)
Your Recently Viewed Recipes
Join our community of 5 million cooks!
Get free recipes, exclusive partner offers, and more.
Thank You for Signing Up!
There was an issue signing you up. Please check your email address, and try again.