Our Top 16 Easy Cake Recipes
Let's face it, no matter how much you eat, there's always room for cake, and you can have your cake, and eat it too, with our Top 16 Easy Cake Recipes. We've compiled some of our most famous cake recipes that you've loved time after time. There's something for all types of cake fans. If you consider yourself to be a chocolate cake-aholic or if you only prefer yellow cake, you'll find something in our heavenly collection that might become your new favorite. Some occasions call for cake, but if you're like us, you don't need a special occasion to enjoy a delicious slice of heaven.

Easy cake recipes are loved by all, children and adult. There's something rewarding about taking your first bite of a soft and fluffy piece of cake. Its soft center makes for a wonderful after dinner, or before, dinner treat. We've gathered some of our most famous cake recipes that you've selected and continue to get rave reviews. You'll find easy cake recipes made from cake mixes and cake recipes made from scratch, each one as good as the other. So, put on the apron and enjoy these wonderful cake recipes. They say baking is a science. Become the greatest scientist of the kitchen by making one of these decadent cakes. We're sure the family won't mind your baking experiments. Happy baking and enjoy your cake!
Our Top Easy Cake Recipes
Whether they're chocolaty or fruity, from a cake mix or from scratch, recipes for cake are always a favorite. Below are 16 of our top picks for delicious cake creations.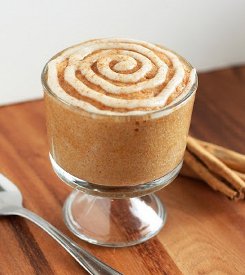 3 Minute Cinnamon Roll Cake - Baking a cake in the microwave may seem to good to be true but it's not and this 3 Minute Cinnamon Roll Mug Cake recipe shows why. If you're in need of some lightning fast easy cake recipes, try this fun take on a cinnamon roll! It's ridiculously delicious and so simple to make... what's not to love?

Orange Blossom Cake - Orange lovers, unite! The perfect orange cake for your get-together uses orange marmalade, orange juice, and Betty Crocker's own SuperMoist yellow cake mix. It will truly be super moist, and super yummy, too!

Pumpkin Poke Cake - Jello poke cake recipes are more exciting than regular cakes. You poke holes on the top and then pour a pudding mixture over it, so it seeps into the holes. This Pumpkin Poke Cake is a spin on jello poke cakes. Instead of pudding, sweetened condensed milk is poured into the holy cake, which is made from yellow cake mix and pumpkin puree.

Old Fashioned Ice Box Cake - Baking a cake is easy when there's no cake involved! This easy Icebox Cake recipe is a delicious no-bake delight that everyone will love. Easy cake recipes don't get any easier than this.


"Secret" Ingredient Cake Mix Cake - Your kitchen will be filled with the delicious comforting smells of cinnamon and brown sugar while this delicious cake recipe "bakes" in your slow cooker.

Three Layer Hummingbird Cake - Take a trip to the South without ever leaving your kitchen; this recipe for Three Layer Hummingbird Cake will give you an awesome taste of classic Southern cooking and is sure to wow everyone at the table. With the flavors of banana, pineapple and pecans mixing with a cinnamon-spiced cake topped with cream cheese frosting, this Southern specialty will leave you wanting seconds and even thirds.

Pumpkin Dump Cake - Dump cake recipes are great when you need a quick and easy dessert that taste great and is ready in minutes. Pumpkin Dump Cake is great for the fall season, but can be made any time of year. Made with cake mix and a touch of added cinnamon, brown sugar, and nutmeg, its moist texture and delicious flavor will win you over.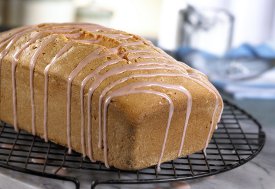 Effortless Berry Pound Cake - This simple, 4-ingredient Berry Pound Cake uses mixed berry juice drink to make it especially moist and delicious. Easy cake mix recipes like this one from Campbell's Kitchen are perfect when you need a quick-to-make dessert.


Three Ways to Heaven Cake - What are the three ways to heaven, you ask? The three fruit-filled layers of this delicious angel food cake. They're so sweet and tasty they'll make you feel like you're floating in the clouds! Try this Three Ways to Heaven Cake and you'll understand why. Of all the heavenly easy cake recipes we've seen, this is one of our favorites!

Lemon Dream Cake - This fantastic Lemon Dream Cake reminds us how awesome easy cake recipes can be. Just some cake mix, yogurt and Cool Whip and you've got an amazing dessert.


Outrageously Moist Coconut Cake - If you don't believe the name of this Outrageously Moist Coconut Cake, after just one bite you'll see why it earns its moniker. Not only is this one of those simple cake mix dessert recipes, it's also a perfect summer treat. Serve it topped with fresh fruit for a warm weather treat your guests will love.


Easy Chocolate Fudge Cake - Homemade cake recipes are awesome, but if you're not a master baker then you need an easy recipe to motivate you to bake. So get excited for this Easy Chocolate Fudge Cake, simple to make and easy to eat!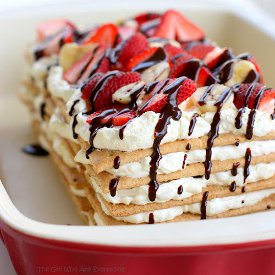 Ultimate Banana Split Icebox Cake - Take one look at this Ultimate Banana Split Icebox Cake and we dare you not to start drooling. This easy icebox cake recipe is perfect for summertime entertaining since it's made with light and fluffy whipped cream and fresh fruit. Anyone who loves the classic banana split dessert is sure to go crazy over this extremely delicious cake version.


Easy Hawaiian Dump Cake - You can't find any cake recipes easier than this Easy Hawaiian Dump Cake. It's so delicious, no need to let anyone know it's made with a box mix, they'll never know! The combo of the pecans, coconut and pineapple gives this delicious cake a crunchy sweet taste. Love it!


In Your Dreams Jello Cake - Ever catch yourself day dreaming of delicious jello dessert recipes? We do. In Your Dreams Jello Cake is made with oranges and Cool Whip for a great fruity treat. After you finish off the last slice, you'll be dreaming of having it everyday for dessert. It's that good.


Boston Cream Poke Cake - This cake is all about mastering a very simple technique...poking holes in the cake and letting the delicious Boston Cream fill it in! For baking with a twist, give this copycat dessert recipe a try.

Your Recently Viewed Recipes
Join our community of 5 million cooks!
Get free recipes, exclusive partner offers, and more.
Thank You for Signing Up!
There was an issue signing you up. Please check your email address, and try again.